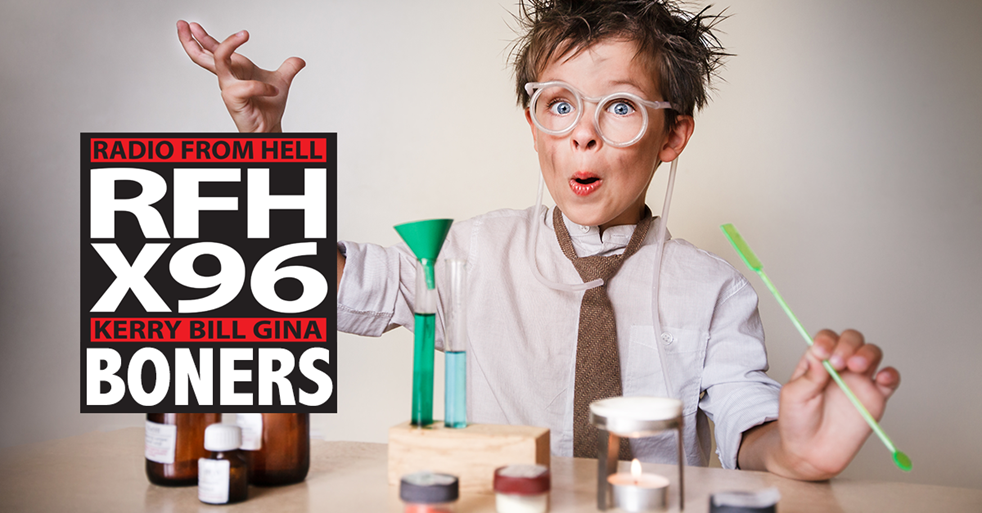 BONER CANDIDATE #1: A LOWLY INTERN IS WILLING TO SPEAK THE TRUTH
They don't hear you • Monday's march attracted more than 6,000 participants and was the largest protest at the Capitol in memory. While some Democratic legislators addressed the crowd, no Republican lawmaker spoke. A legislative intern from Utah County later talked with several women on the shuttle bus leaving the Capitol for the downtown area. The following account is from Salt Lake City resident Lesa Ellis, who was part of the chatter: When asked if he thought his legislative bosses were influenced by such protests, the intern said no, "They just annoy us." Ellis asked if lawmakers would be more influenced by 10,000 phone calls or emails. "We pretty much ignore them," he said, adding that constituents should just come and meet with their representatives. Ellis: "All 10,000 of us?" Intern: "Of course not; just a few." Ellis: "With 10,000 signatures on a petition?" Intern: "Really, you should just hire a lobbyist." There you have it. Representative democracy in action.
BONER CANDIDATE #2: HER CONDITIONS ARE TORTUOUS
A woman who was jailed on child abuse charges after her severely malnourished son was allegedly locked in filthy bathroom for a year should be granted bondable bail because she is being forced to sleep on a cot and is being deprived of regular showers, her attorney said Monday. "She sleeps on a camper cot with a very thin foam, and she's had two showers in three weeks," attorney Edward Flint said. "You can't hold her where she can't get out and torture her while she's in. It seems to be an 8th Amendment violation. It's obviously tough on her." Brandy Kay Jaynes was charged with aggravated child abuse on Jan. 9, hasn't left booking since her arrest. Her son has been released to foster care. Flint appeared in court Monday afternoon on Jaynes' behalf. He filed a motion for a bail hearing later on this week in an effort to either make her bail bondable or improve Jaynes' current conditions inside the Washington County Jail. Judge John Walton approved the request and scheduled the hearing for Thursday. 12-year-old abuse victim receives donations from around the world Jaynes is currently being held on a $20,000 cash-only bail. The 12-year-old and his two brothers are in separate foster care, and Flint said the boy was in the hospital for less than a week. The defense is going to work on obtaining school district records in an effort to "shed light" on their lives.
BONER CANDIDATE#3: TRYING TO SAVE A BUCK AND THIS HAPPENED
A tiger-mauling death at a Chinese zoo is under investigation by local authorities who say the victim climbed a fence into the tiger's enclosure. The attack occurred Saturday at a resort on Dongqian Lake in eastern China's Zhejiang province. A local government statement says the victim, identified only by his surname of Zhang, climbed a fence with a friend instead of buying tickets. The statement said Zhang's wife and two children, as well as his friend's wife, bought tickets to enter the zoo. Zhang allegedly passed through a wire netting and eventually climbed a wall to enter the tiger enclosure, while his friend stayed back, the statement said. A tiger attacked him inside the enclosure, as visitors to the park apparently watched from a distance. Photos and video shared on social media appear to show Zhang lying on the ground as tigers circle him.  State television reported one tiger was shot dead by local police, and three others nearby were dispersed using firecrackers. One video posted online shows a tiger gnawing on his body as people can be heard screaming. Zhang died later in a hospital. The incident drew a protest from People for the Ethical Treatment of Animals, or PETA, which said it reflected the problems of keeping tigers and other large cats in captivity. "Attacks by captive big cats on people – which occur with staggering regularity – illustrate the profound level of stress, anxiety and agitation these animals experience every day of their lives," PETA's vice president of international campaigns, Jason Baker, said in a statement. Two women were attacked by Siberian tigers in July when they got out of their vehicle at a Beijing safari park. One woman was killed, and the other was seriously injured.
Download X96's App