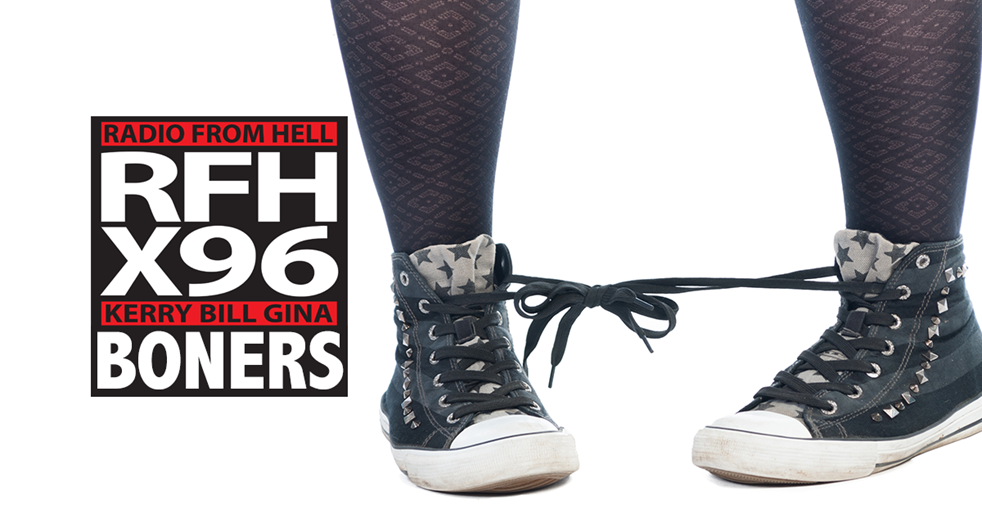 BONER CANDIDATE #1: SHE DIDN'T KNOW HOW TO DO A SPINAL BLOCK SO…..
Two women face charges after one allegedly injected the other –who was in labor at the time – with drugs last September, according to WMUR. New Hampshire police say Felicia Farruggia, 29, asked Rhianna Frenette, 37, to inject her with heroin or meth to ease the pain of child birth.  Farruggia wept in court Wednesday while being charged with felony reckless conduct. Frenette faces one misdemeanor and one felony count of reckless conduct. Prosecutors say six months ago Farruggia was going into labor while the pair, along with Farruggia's boyfriend, were at a New Hampshire house known for drug activity. "You have two people that are clearly using narcotics, and one is demanding narcotics to be injected into her, preferably heroin or meth," Concord Police Lieutenant Sean Ford told WMUR. "She didn't really care what." Frenette is accused of injecting her with a brown substance before Farruggia's boyfriend called 911. "This case is just, honestly, absolutely appalling in my mind," Ford said. "No one died, but the risk to that child and to the mother … this stuff is just getting out of control." Farruggia gave birth while entering the ambulance and the baby arrived at the hospital in stable condition, but was breathing rapidly.  The child's urine tested positive for methamphetamine and amphetamine, according to authorities. Farruggia now has six children, according to WMUR, all of whom are being cared for by the state. Bail was set at $15,000 for Farruggia, whose next court date is March 21.  Frenette's bail was set at $25,000.
BONER CANDIDATE #2: I LEARNED THIS SURGERY ON YOUTUBE
The family of a South Carolina man who died at a hospital are suing his doctor, who they claim turned to YouTube for how to perform the surgery. Patrick Kelly visited the Union Medical Center emergency room last March for a severe allergic reaction. While there, Kelly's tongue and throat kept swelling and he struggled to swallow or speak, according to the lawsuit. His condition worsened to the point where he had trouble breathing, so his doctor Hani Sorour attempted to intubate him, but was unable. Then, instead of consulting with other doctors, the suit claims that Sorour went on YouTube to search how to perform a Cricothyrotomy procedure to help Kelly breathe. "He went back into his office and started watching a YouTube video to do another procedure that was much more complicated," attorney Robert Dodson told news station WSPA.
BONER CANDIDATE #3: HOW DID YOU TRACK ME DOWN?
Hours after he was sentenced for theft in Dakota County, authorities say a man tried to walk out of a St. Paul Sears store with layers of apparel he hadn't paid for tucked under his clothing. On his way out of the store, Alphonso Terry Whitelaw dropped a couple of pairs of jeans and a hoodie, catching the attention of a nearby employee trained to spot stealing, according to the criminal complaint filed against him Friday in Ramsey County District Court. The complaint charges the 32-year-old with one count of first-degree aggravated robbery and a second count of second-degree assault for the Feb. 21 offense, which authorities say took place at Sears at 425 Rice Street Store staff saw Whitelaw walk into a dressing room with a stack of clothing and walk out with much of the attire seemingly layered under his clothes and other articles stuffed into his clothing, the complaint said. When the employee stopped him, Whitelaw pulled out a knife and said "Don't touch me," before fleeing, the complaint said. Police later tracked Whitelaw down after the employee found a warrant of commitment for Whitelaw left behind in his dressing room. It indicated the St. Paul man had been been in Dakota County District Court on misdemeanor theft charges earlier that morning and had received a stayed sentence along with the paperwork forgotten in the dressing room, according to the complaint.
Download X96's App