Boner Candidate #1: THIS REALLY HAPPENED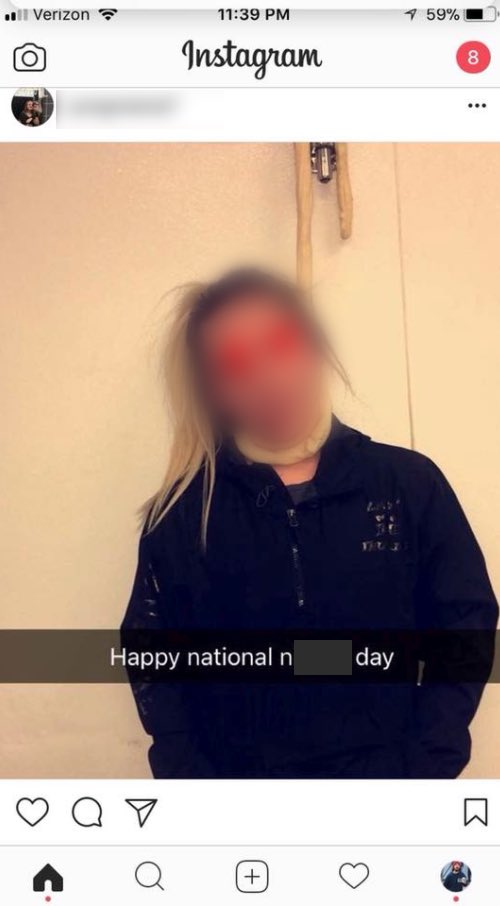 Members of the Hurricane community and Washington County School District officials are "disgusted" by an Instagram photo that was posted by two Hurricane High School students on Martin Luther King Jr. Day. The photo shows one of the female students pretending to hang herself, with "x" drawn onto her eyes and it captions "happy national ni**er day." Steven Dunham, Director of Public Relations with the school district tells 2News that action has been taken on these two students but they cannot say what those consequences are for now. "We have a safe school's policy and if they are not making other students feel safe in our own schools, in our own community, is significant in the punishments that they could face." Dunham said.
Boner Candidate #2: NO ONE HELPED
A man was stabbed to death in a Paris subway, as onlookers posted videos and photos of him on social media — rather than helping, local media reported. Andy Brigitte, 22, was killed by a man who flew into a rage after he was bumped at the Châtelet-Les Halles station Friday night. "No one lifted their finger to help Andy," the victim's distraught mom, Linda Brigitte, told French paper Le Parisien. "Today, social media is too present. No one came to my son's aid. Instead, they filmed it and shared it on social media," she added tearfully. Brigitte, a young mechanic and native of the Caribbean island Martinique was stabbed multiple times in the chest by an unidentified 33-year-old. As he laid in agony bleeding, other passengers posted videos of him on Snapchat and Twitter with the hashtag #chatelet, the outlet L'Obs reported. "This is horrible and inadmissible," said the victim's aunt, Betty Melinard. "What these people did is unforgivable.
Download X96's App