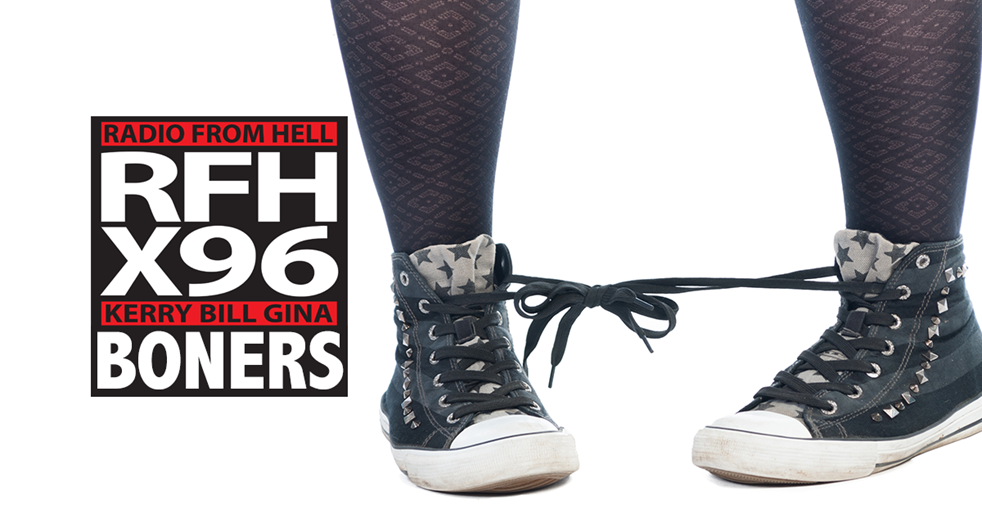 Round One
Boner Candidate #1: Salt Lake Tribune readers make a surprising pick for Utahn of the Year… AND THAT'S PUTTING IT MILDLY.
In a year that brought a global pandemic, police protests, an earthquake and major elections, Salt Lake Tribune readers chose former Salt Lake City police officer and Utah Business Revival leader Eric Moutsos as the Utahn of the Year. The Tribune's unscientific reader poll drew more than 5,000 responses as of Thursday afternoon, with Moutsos receiving the top share of votes, at 51%. Moutsos led protests in 2020 against public health efforts implemented to control the spread of COVID-19, including a no-distancing country music concert that had to move twice before finding a home in Iron County. He and his group also held events in support of law enforcement and small businesses struggling to stay open during the pandemic. As Moutsos rose in the poll throughout the week, he posted about his ranking on Facebook, drawing hundreds of comments from people in support. Second place, at 18%, was Dr. Angela Dunn, the state epidemiologist, who has been the face of Utah's coronavirus fight and led the call for residents to heed health guidelines by wearing marks, practicing social distancing and washing their hands. Margarita Satini, an advocate who worked to ensure Utah's Pacific Islander community had access to COVID-19 testing and resources, came in third at 11%. Satini died in October of complications after catching the coronavirus.
Boner Candidate #2: AN AIR POWERED HOLIDAY COVID SPREADER
An air-powered, inflatable costume, worn by a staff member on Christmas to spread holiday cheer, may be to blame for a coronavirus outbreak that infected dozens of workers in a hospital in San Jose, Calif., a hospital spokeswoman said. An employee wore the costume "briefly" in the emergency department at Kaiser Permanente San Jose Medical Center, the spokeswoman, Irene Chavez, said in a statement. The hospital began an investigation after 44 staff members tested positive for the coronavirus between Dec. 27 and Friday, she said. Inflatable costumes are usually powered by a battery-operated fan that sucks air into the suit, helping it keep its shape. T. rex and sumo wrestler models are among the more popular. Some costumes cover the wearer's face while others leave it exposed. Ms. Chavez declined to say what kind of air-powered costume the hospital employee wore, but she described it as "holiday themed." As part of its response to the outbreak, she said, the hospital was looking into "whether the costume, which did have a fan, was a contributing factor." Air-powered costumes have been banned, she said.
Boner Candidate #3: I'M NOT THE ONE THAT'S CRAZY. YOU'RE THE ONE THAT'S CRAZY.
President Trump is furious at Vice President Mike Pence and other top White House officials who are not joining his attempts to overturn the 2020 election result, Axios reported Tuesday. L. Lin Wood, a conservative attorney and Trump ally, has rejected questions about his sanity after he tweeted that Vice President Mike Pence should face a firing squad. The lawyer, who has litigated numerous failed attempts to overturn the result of the 2020 US election, posted a Twitter thread on Friday afternoon. He wrote about how those who believe the election was stolen have focused on Democrats, the CIA, and "globalists." Wood then said that "one of the main participants" had been overlooked – the Republicans. He then proceeded to call for senior Republicans and a conservative-leaning judge to be arrested. Wood wrote: "When arrests for treason begin, put Chief Justice John Roberts, VP Mike Pence, and Mitch McConnell at top of the list." Then, in reply to a tweet, Wood suggested that Pence should be executed by firing squad. He wrote: "If Pence is arrested, Pompeo will save the election. Pence will be in jail awaiting trial for treason. He will face execution by firing squad. He is a coward and will sing like a bird and confess ALL."
Round Two
Boner Candidate #1: PARTY DOWN WITH VANILLA ICE AND WHAT'S LEFT OF THE BEACH BOYS.
President Trump skipped out on performances by '90s pop-rapper Vanilla Ice, Beach Boys founder Mike Love and other throwback acts at a pricey Mar-a-Lago New Year's Eve bash that attracted a crowd of conservative party-goers Thursday. Trump's sons Don Jr. and Eric, along with their partners Kimberly Guilfoyle and Lara Trump, rapped along to "Ice Ice Baby" and other old-school hits at their dad's Palm Beach resort after the president skipped out on the 500-guest affair to hole up at the White House with wife Melania, CNN reported. "OK this is amazing," Donald Trump Jr. posted on Facebook. "As a child of the 90s, you can't fathom how awesome that is." Tickets for the annual bash, held in Mar-a-Lago's opulent ballroom, cost up to $1,000. A clutch of high-profile Republicans — including Trump attorney Rudy Giuliani, Florida Rep. Matt Gaetz, and Fox News host Judge Jeanine Pirro — attended the non-socially-distanced event in the president's absence.
Boner Candidate #2: POISON YOUR WAY TO GOOD HEALTH WITH THE KAMBO CLEANSE.
"It's like you're having a fever or a major allergic reaction," said Julia Allison, 39, now a media strategist for tech companies in San Francisco, recalling her first time taking kambo, a poisonous substance from an Amazonian frog that is trending as an alt-wellness wonder drug. "Then your face starts to blow up." "They call it 'frog face,'" Ms. Allison said. "It kind of looks like a celebrity plastic surgeon went to town on your face, like Kim Kardashian in a fun-house mirror. And then, suddenly, you are unbelievably nauseous. You're basically going from zero to the worst flu of your life within 60 seconds." Kambo, long used by some Indigenous tribes in South America as a sort of rainforest vaccine, is not a recreational drug. You don't trip, in the tangerine-trees-and-marmalade-skies sense. Instead, you vomit. In taking kambo, the goal is to purge not only so-called "toxins" trapped in your body but also, devotees say, psychological trauma and bad juju in general. The idea is to make yourself feel horrible so that you may, after, feel wonderful. Its proponents describe it as, essentially, a thermonuclear-scale raw celery cleanse for the body and the soul.
Boner Candidate #3: DON'T LISTEN TO SCIENCE, LISTEN TO THE MONEY.
@rfhbill @rfhgina @rfhkerry @RadiofromHell,

Can we make this the defacto "Boner of The Year: 2020"? https://t.co/l4i2Mn41IZ pic.twitter.com/qyyvlEdVfH

— The Atropos 🇺🇲🗽🇺🇲 (@AtroposRFH) January 3, 2021
Download X96's App