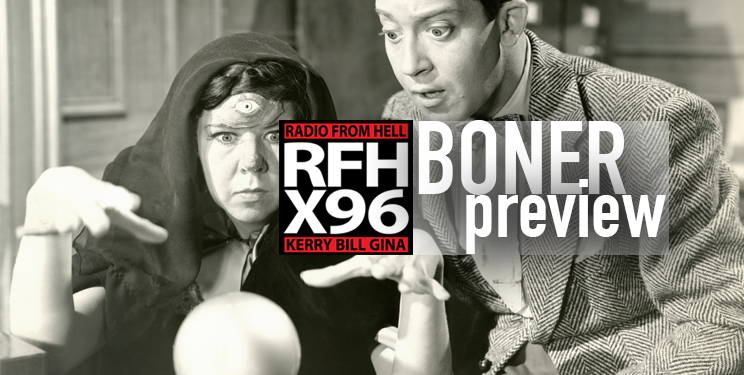 Boner Candidate #1: WE CAN BE JUST AS AWFUL AS THE FRATERNITES
A noise complaint led to the arrest of seven University of Albany students for hazing, police said. Police said they arrived at an off-campus sorority house and found four young women being forced to eat mud and garbage. Sorority members were also accused of pour fowl smelling liquids onto the women.
Boner Candidate #2: TED BONNER AND THE BLACK FACE BLACK LIVES MATTER BONER
An elected member of a school board in Arkansas has been urged to resign after images surfaced showing him in blackface. Ted Bonner of the Blevins School District allegedly wore the costume at a Halloween party several weeks ago, KATV, an ABC station in Little Rock, reported: The photos showed Bonner in blackface holding a sign that said: "BLAK Lives Matters." It's not clear if the misspellings were intentional.
Boner Candidate #3: BREAKING POINT OR NOT, THESE WORDS SHOULDN'T COME OUT.
A Baltimore public-school teacher is no longer employed after a cellphone video showed her berating minority students with "abusive" language that included a racial slur, the school district said on Thursday. The teacher, who was not named in the statement from the Baltimore City Public Schools, was recorded on Tuesday disciplining a student in her middle-school science class at Harlem Park Elementary/Middle School. After she ejected the student from the room, she turned to the other students who remained, raised her voice and said she was going to give them all zeros for not doing their work. The teacher, who is white, then called the students "idiots" and asked them if they wanted to get an education or to be a "punk ass … who is gonna get shot," using a common racial slur. On Thursday, the school authorities said in the statement that the teacher had "engaged in verbally abusive behavior and made racially charged comments directed at students. The teacher involved in the incident is no longer employed by city schools."
Boner Candidate #4: YOU THROW IN SOME NACHOS AND BABY WE GOT A DEAL
A man and suspected prostitute were arrested in Beaver, Ohio during a sting involving an undercover officer. Beaver Police said the officer texted a woman, 36-year-old Crystal Hotlosz, who had an advertisement for sex services on Youngstown's Backpage website. Police said Hotlosz agreed to meet the officer at Los Gallos for a sex act at a price of $50 and some nachos. Hotlosz then called the officer and said the price would be $60, and he would have to provide the vehicle since she was having "her ride" bring her to the location, according to a police report.
Boner Candidate #5: THANKS, CHARLIE. THANKS. I THINK NOW WE KNOW PART OF THE REASON BROOKE WENT BONKERS.
Charlie Sheen has responded to his ex-wife Brooke Mueller's breakdown with a poem. The 51-year-old actor gave a rather bizarre statement on the situation to People on Thursday. He penned: 'In the face of a roughshod and polar moment of unsanctioned divide, sanity and certainty were restored with grace and resolve.' Charlie said: 'Immeasurable gratitude and love to a fellow yeoman of the apocalypse; sir Michael from that hamlet called Walters, need accept each and every Crimson palm-sting, as high fives rain upon his b****en nobility, not just from this traveler, but from his safe and stable brood as well …'
Boner Candidate #6: ALL RIGHT, THEN. BUT HERE'S WHAT YOU'LL BE MISSN'.
After having his sexual advances rejected by a woman nearly 50 years his junior, a 78-year-old Texas man dropped trou and mooned the object of his desire,according to cops who arrested the septuagenarian for obscenity. Police say that Robert Scott approached the 29-year-old woman Saturday afternoon outside a DoubleTree hotel in Kenner, Louisiana. Scott, seen at right, told the woman that she was attractive. "You look like a model, we should go out. I can treat you real well," Scott told the woman, according to police. "No thank you, I have a boyfriend," the woman replied. Scott did not handle the rejection well. Police allege that Scott unfastened his buckle and dropped his pants and underwear to the ground, introducing the victim to his not-so-super moon. "Okay, I'll get out of your face," said Scott, who allegedly exposed "his anus, buttocks, and part of his genitals" to the victim.
Download X96's App