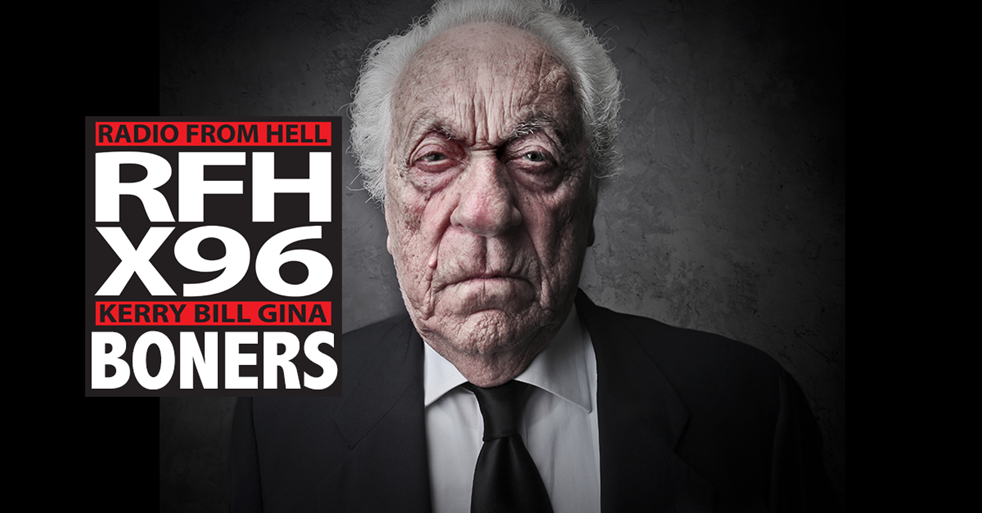 Round One
Boner Candidate #1: THE PYTHONS ARE GUARDING MY MONEY.
This Florida teen's snakes protect his money — but can't keep him out of jail. Christopher Hungria, 19, was busted after skipping a court appearance Wednesday on charges for having the unregistered pythons at his Hollywood home, news station WPLG reported. The teen — who can be seen on social media posing with his snakes — was charged by the Florida Fish and Wildlife Conservation Commission in December on four misdemeanor counts of introducing non-native species to the state.
Boner Candidate #2: FRUIT SMUGGLING IS FRUIT SMUGGLING.
A Colorado woman is facing a $500 fine from U.S. Customs and Border Protection (CBP) for saving a free apple she received as a snack from Delta Air Lines on her way back to the United States from Paris, France. Crystal Tadlock told Fox 31 Denver, toward the end of her flight from Paris, flight attendants passed out apples in plastic bags as a snack. Tadlock put the fruit in her carry-on to save for when she was hungry during the second leg of her trip. Once Tadlock arrived in the U.S., she went through Customs and her bag was chosen to be randomly searched, Fox 31 reported. Tadlock says a Customs agent pulled out the apple in the plastic bag with Delta's logo on it.
Boner Candidate #3: WELL, I'M THE MAYOR BLOOMSBURG…FOR NOW.
State police have arrested Bloomsburg's mayor on charges of soliciting and patronizing a prostitute. Police allege that 36-year-old Eric Bower had sex with a confidential informant for money several times, most recently in early April. They allege the two agreed to meet at a Hampton Inn just outside town, and Bower showed up Friday with $200 in cash plus condoms. Bower was arraigned Friday night by video on misdemeanor charges, including criminal solicitation and patronizing prostitutes.
Round Two
Boner Candidate #1: DANCING GOOD IN THE NEIGHBORHOOD.
A woman was jailed Wednesday for leaving her two children home alone while she was intoxicated at a Texas Applebee's, according to police. Priscilla Marisol Flores, 34, was charged with two counts of child abandonment with intent to return. She was also cited for public intoxication, Laredo police said. At 1 a.m. Wednesday, police officers responded to the Applebee's for a report of a disturbance. Police said that an intoxicated woman was dancing on top of a bar. The woman was identified as Flores. She was incoherent, had bloodshot eyes and could not balance herself, according to police. She allegedly became belligerent toward the officers and cursed at them.
Boner Candidate #2: LET'S DEFINE THE WORD SLAVE FOR YOU.
Nick Nicholson and Valerie Surette Hernando County Sheriff's Office A Florida politician busted this week on prostitution-related charges, allegedly fed and housed a married couple in exchange for being allowed to have sex twice a week with the woman — who claimed in a report on Saturday that she was kept as a "sex slave." Exotic dancer Valerie Surette claimed that Hernando County Commissioner Nick Nicholson, 71, "begged" her last year to "move in and have sex with him," offering her "very large sums of money," in return, the Miami Herald reported.
Boner Candidate #3: HOW DID I END UP IN TOLEDO?
Passengers aboard a Greyhound bus bound for New York City from Cleveland were left fuming Thursday after mechanical problems and a surprise detour kept the bus in Ohio. The bus left Cleveland more than three hours behind schedule, passengers told News 5 Cleveland. It was supposed to leave at 2:30 a.m., but didn't get rolling until around 6 a.m. As the bus was heading through Pennsylvania, it was forced to turn around because the vehicle was experiencing some issues. "I woke up around eight and I see signs that we're heading back towards Ohio," Morgan Staley, a passenger, told News 5 Cleveland. The bus was set to go back to Cleveland, but the driver drove 114 miles out of the way and was in Toledo before realizing the mistake.
Download X96's App