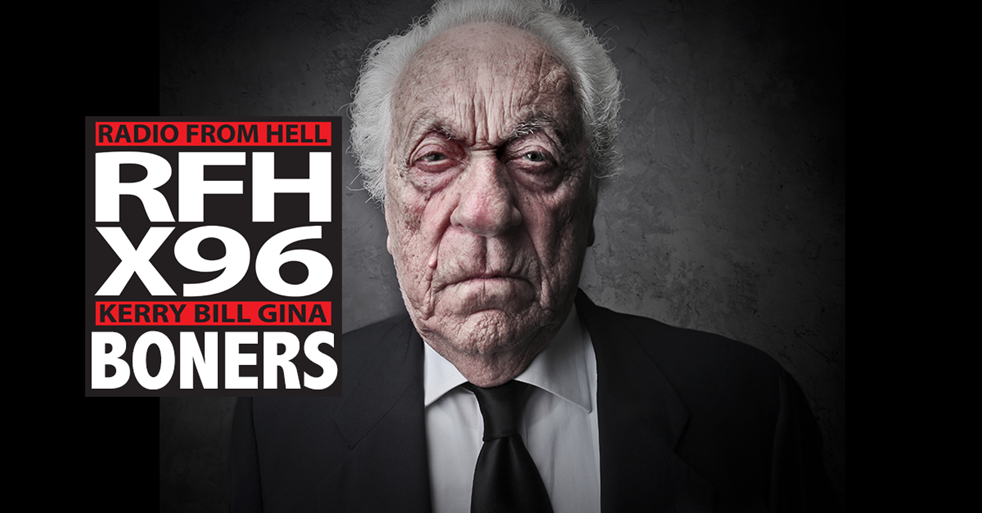 Round One
Boner Candidate #1: YOUNG MAN, YOU DON'T SEEM GAY ENOUGH TO US.
A gay Afghan 18-year-old who was seeking asylum in Austria because he feared persecution in his country had his application denied because the authorities said he did not act like a stereotypical gay man, citing his walk, behavior and clothing, according to a Vienna-based organization that helps refugees. In a case that illustrates the plight of many L.G.B.T. refugees coming to Europe, the organization, Queer Base, said the teenager, whom it did not identify, provided testimony at an asylum hearing this spring that he became aware of his sexuality when he was 12 and living in Afghanistan. He migrated to Austria as a minor, according to the organization, which kept all other details of the teenager's life and journey confidential at his request. But after he applied for asylum, the document outlining the decision quoted an official as saying that the man's claim that he was gay was not believable based on how he had acted while living in Austria.
Boner Candidate #2: BECAUSE I'M A JERK?
Seattle police say they're looking for a man caught on surveillance video cutting brake lines on bike-share bicycles in an act that could endanger riders. Police issued a warning Friday and released the video showing a man with a backpack clipping the brake wires on two rental bikes recorded at night on June 14. Police also released photos that appear to show the same man cutting bicycle brake wires a month earlier at another location. LimeBike bicycles says their bikes aren't in the video, but brake lines have also been cut on their bikes.
Boner Candidate #3: DRY WALL CAN HIDE SEXISM, BUT CAN IT REMOVE IT?
A Texas school district removed a quote that was painted above the lockers at a middle and elementary school. The quote sparked criticism online from many calling it 'discriminatory' and 'sexist.' USA TODAY
A tweet posted by Lisa Beckman on Friday criticizes a quote that was found at Gregory-Lincoln Middle School in Houston Independent School District. The quote was later removed by the district.(Photo: Screen capture of a tweet by Lisa Beckman) A Texas school district has removed a quote that was painted above lockers at a middle and elementary school after the quote sparked criticism online this week. "The more you act like a lady, the more he'll act like a gentleman," the quote read, according to a tweet posted by Lisa Beckman on Friday. Beckman said the quote was found at Gregory-Lincoln Middle School in Houston Independent School District. Students in kindergarten through 8th grade attend the school, according to its website.
Round Two
Boner Candidate #1: I'VE BEEN WEARING THESE ALL DAY
The bizarre clip, uncovered by the Sunday Mirror, shows a BA hostess holding her tights and shoes, whispering: "I wish you could smell this." She continues the show with a bizarre striptease, telling the viewer: "Don't look at how rough I look after the flight." She continues: "So you want me to smell my shoes and my tights…These I've been wearing all day, with no knickers, just for you." It is thought the woman may have been using the video as a means of selling her airline-issued tights – an increasingly common practice among cabin staff.
Boner Candidate #2: HE'S A FAMILY MAN YOUR HONOR.
A former Houston doctor convicted of sexually assaulting a patient while she was tethered to machines and receiving treatment for asthma won't serve any prison time and will instead serve 10 years' probation. The punishment has surprised defense attorneys, disappointed law enforcement and raised concerns from a victims advocacy group, the Houston Chronicle reported. The victim said through a former attorney that she had no comment and wanted to put it all behind her.
Boner Candidate #3: IF YOU WANT HIM BACK, HE'S IN THE GANGES.
A Long Island funeral home gave the ashes of a dad to the wrong grieving family — who then traveled thousands of miles away to scatter his remains, a new lawsuit claims. The Lake Ronkonkoma Moloney Funeral Home accidentally mixed up the remains of Sarup Sharma with a different deceased man who had the same last name, according to a suit filed by Sharma's adult children, Susan and Sunil. The siblings had planned to scatter their dad's ashes along with their mom's — who died seven months later, in September 2017 — in a traditional Hindu ceremony on the Ganges River in India, according to the lawsuit, filed in Nassau County Supreme Court on Aug. 13.
Download X96's App