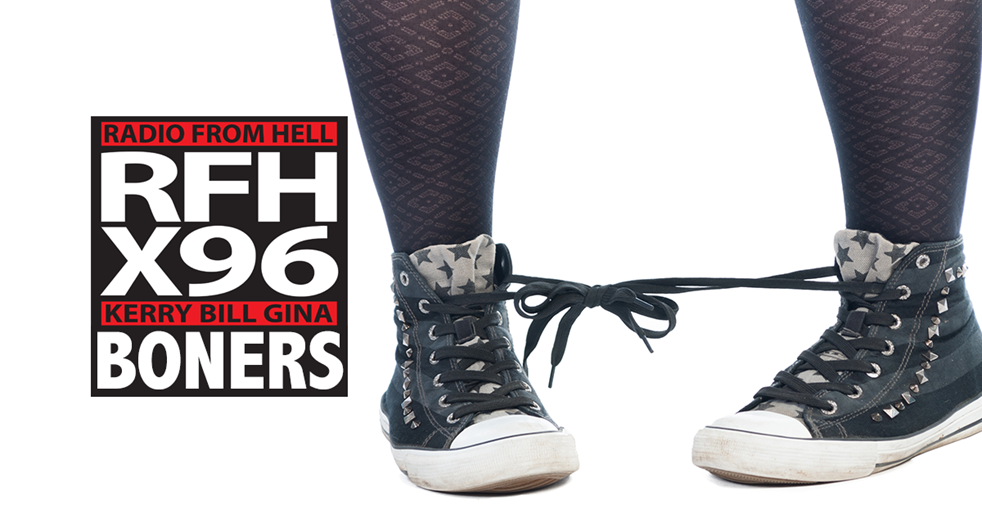 Round One
Boner Candidate #1: THIS COULD HAPPEN TO ANYBODY. HASN'T IT HAPPENED TO YOU?
While it's hard to be on top of your game while you're intoxicated, there are three rules to a successful night of heavy drinking. One, make sure you have the holy trinity on you: phone, wallet, keys. Two, don't drive. Three, get home safely. Thomas Airlie probably thought he was in the clear when he ordered a taxi to take him to his parents' house to sleep off a night out with the guys. He entered the residence, took his shoes off at the door, went to the kitchen to get a juice, and lay down on the couch. All was well. Except his parents did not live in that house — in Glasglow, Scotland — anymore, and they hadn't for two years.
Boner Candidate #2: THAT'S FUNNY, RIGHT? COME ON IT'S FUNNY.
A Missouri bar patron is under fire after allegedly ordering a "Trayvon Martini" from a black bartender, according to reports. Michael Dargy Jr. lost his job as a security guard Tuesday as a result of community outrage over the offensive exchange at Buzzard Beach in Westport, news station WDAF reported. The backlash began Monday night after the bartender, Alobar Bandaloop, shared a post on Facebook detailing Dargy ordering a "Trayvon Martini." "When he noticed the shock on my face, he decided to tell me recipe," Bandaloop wrote. "One shot of vodka, watermelon juice, and it only takes one shot because it only takes one shot to put him down!"
Boner Candidate #3: SHE GOT THE IDEA FROM HER BROTHER, ERIC PRINCE. LOOK IT UP.
The Education Department is considering whether to allow states to use federal funding to purchase guns for educators, according to multiple people with knowledge of the plan. Such a move appears to be unprecedented, reversing a longstanding position taken by the federal government that it should not pay to outfit schools with weapons. And it would also undermine efforts by Congress to restrict the use of federal funding on guns. As recently as March, Congress passed a school safety bill that allocated $50 million a year to local school districts, but expressly prohibited the use of the money for firearms. But the department is eyeing a program in federal education law, the Student Support and Academic Enrichment grants, that makes no mention of prohibiting weapons purchases.
Round Two
Boner Candidate #1: THE CONSERVATIVE PUNDIT'S SELECTIVE MEMORY.
Commentator Tomi Lahren used an appearance on "Fox and Friends" Wednesday to declare she has "never seen a first lady be attacked like" Melania Trump has been, and that it'd be preposterous to think Fox News would have criticized former first lady Michelle Obama as vehemently. "I have never seen a first lady be attacked like this, like Melania Trump has, for the good works and the good deeds that she has done," Lahren said, responding to a jab made on Twitter by political commentator Ana Navarro on Monday.
Boner Candidate #2: THE RETURN ADDRESS WAS "FROM THE GREAT BEYOND."
A man who posed as his ex-fiancée's dead mother in a bid to win her back has been sentenced. Roy Meadwell, 51, from Yeovil, broke the terms of a restraining order when he sent Kay Wimbury a letter pretending to be the ghost of her mother. The letter told Ms Wimbury she had made a "terrible mistake" in rejecting Meadwell and added "all you have to do is call him", Exeter Crown Court heard. He was sentenced to four months in prison, suspended for two years. Meadwell had been banned from contacting Ms Wimbury after assaulting her in December 2016.
Boner Candidate #3: THAT FLYING NUN WOULD HAVE BEEN A BETTER CHOICE.
A Missouri nun who traveled to Australia last August to visit a man she met online was caught smuggling cocaine — inside the heels of her shoes, officials said. Denise Marie Woodrum, 51, was busted while going through customs at the Sydney Airport on Aug. 4 last year. She was stopped by officers who discovered two pounds of cocaine in her luggage, the Sydney Morning Herald reported Monday. Woodrum, who was a sister with a Kansas-based Catholic order called the Adorers of the Blood of Christ, claims she was duped by a man named Hendrick Cornelius and that the items in her luggage were meant for him.
Download X96's App