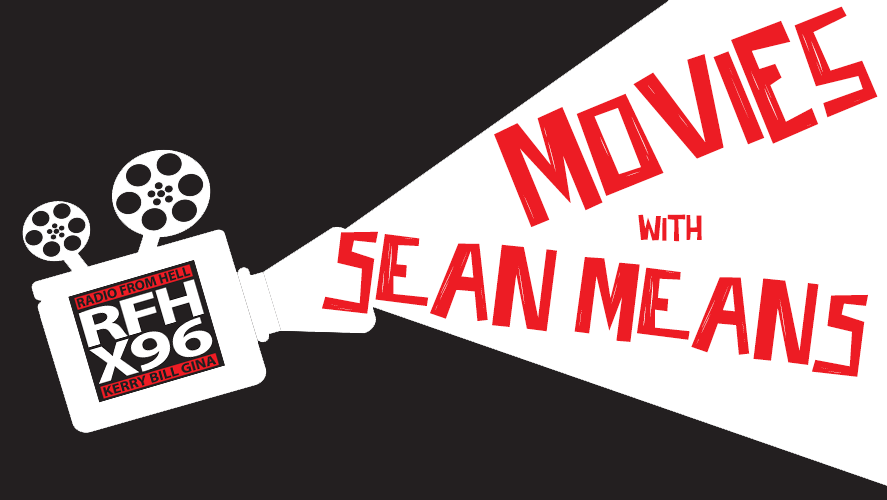 Artsies:
Puzzle – 3 stars
PUZZLE is a closely observed portrait of Agnes, who has reached her early 40s without ever venturing far from home, family or the tight-knit immigrant community in which she was raised by her widowed father.
Director: Mark Turtletaub
Starring: Kelly Macdonald, Irrfan Khan, David Denman
Far From the Tree – 3 stars
FAR FROM THE TREE follows families meeting extraordinary challenges through love, empathy, and understanding. This life-affirming documentary encourages us to cherish loved ones for all they are, not who they might have been. Based on Andrew Solomon's award-winning, critically acclaimed, New York Times bestselling non-fiction book "Far From the Tree: Parents, Children and the Search for Identity."
Director: Rachel Dretzin
Starring: Andrew Solomon
2001: A Space Odyssey (IMAX) – 4 stars
A mind-bending sci-fi symphony, Stanley Kubrick's landmark 1968 epic pushed the limits of narrative and special effects toward a meditation on technology and humanity. Based on Arthur C. Clarke's story The Sentinel, Kubrick and Clarke's screenplay is structured in four movements. At the "Dawn of Man," a group of hominids encounters a mysterious black monolith alien to their surroundings.
Director: Stanley Kubrik
Starring: Keir Dullea, Gary Lockwood, William Sylvester
Fartsies:
A.X.L. – Not Screened
A.X.L. is a top-secret, robotic dog created by the military to help protect tomorrow's soldiers. Code named by the scientists who created him, A.X.L. stands for Attack, Exploration, Logistics, and embodies the most advanced, next-generation artificial intelligence. After an experiment gone wrong, A.X.L. is discovered hiding alone in the desert by a kind-hearted outsider named Miles (Alex Neustaedter), who finds a way to connect with him after activating his owner-pairing technology.
Director: Oliver Daly
Starring: Alex Neustaedter, Becky G, Alex MacNicoll
Beautifully Broken – Not Screened
A refugee's escape, a prisoner's promise, and a daughter's painful secret all converge, causing their lives to become intertwined in ways they could have never imagined. As three fathers fight to save their families, they are led on an unlikely journey across the globe, where they learn the healing power of forgiveness and reconciliation.
Director: Eric Welch
Starring: Benjamin Onyango, Scott William Winters, Emily Hahn
Running For Grace – Not Screened
An orphan boy of mixed race finds family with the newly arrived white village doctor in Hawaii. The boy can run like the wind, and begins bringing Doc's medicine to coffee pickers throughout the mountainous region. On an errand, the medicine runner meets the daughter of the plantation owner and a forbidden, young love blossoms like the white "Kona Snow" of the surrounding coffee trees.
Director: David L. Kunningham
Starring: Matt Dillon, Jim Caviezel, Ryan Potter
The HappyTime Murders – 1 1/2 stars
No Sesame. All Street. THE HAPPYTIME MURDERS is a filthy comedy set in the seedy underbelly of Los Angeles where puppets and humans coexist. Two clashing detectives with a shared secret, one human (Melissa McCarthy) and one puppet, are forced to work together again to solve the brutal murders of the former cast of a beloved classic puppet television show.
Director: Brian Henson
Starring: Melissa McCarthy, Maya Rudolph, Joel McHale, Elizabeth Banks, Jimmy O. Yang
Papillon – 3 stars
Based on the international best-selling autobiographic books "Papillon" and "Banco", PAPILLON follows the epic story of Henri "Papillon" Charrière (Charlie Hunnam), a safecracker from the Parisian underworld who is framed for murder and condemned to life in the notorious penal colony on Devil's Island. Determined to regain his freedom, Papillon forms an unlikely alliance with quirky convicted counterfeiter Louis Dega (Rami Malek), who in exchange for protection, agrees to finance Papillon's escape.
Director: Michael Noer
Starring: Charlie Humman, Rami Malek
Opening Next Week:
The Bookshop
Juliet, Naked
Kin
The Little Stranger
Operation Finale
Searching