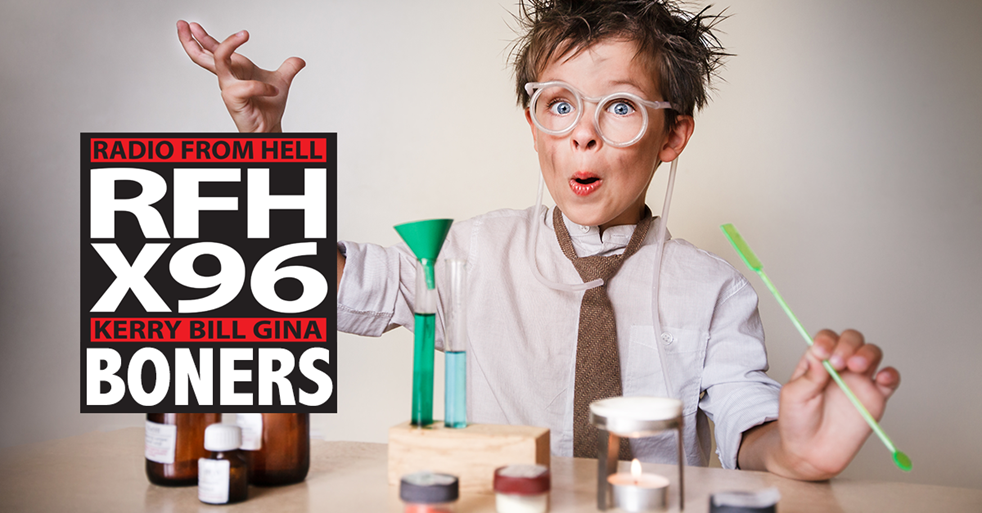 Boner Candidate #1: BABY IN A BAG.
A northeast Oklahoma couple has been arrested following a Snapchat image of a baby in a laundry bag that was hanging from a door handle. The Claremore Daily Progress reports that 23-year-old Paul Chuckluck and 21-year-old Johnnie Gaghins were booked into Rogers County Jail on Monday. They face possible charges of child abuse or neglect. Hominy police alerted the Claremore Police Department about the photo's appearance on Snapchat, a social media app. Claremore police obtained a copy of the picture and found that Chuckluck and Gaghins were the baby's parents.
Boner Candidate #2: WE MIGHT EVEN HAVE A TICKLE FIGHT.
Former NBA star Dennis Rodman said he wants to drink wine with North Korean leader Kim Jong-un in order for the escalating tensions between them and the US to "settle down a bit." Rodman, a one-time contestant on "The Celebrity Apprentice," told The Guardian that he wants to travel to the nuclear-armed rogue state and help solve the international conflict. "If I can go back over there… you'll see me talking to him, and sitting down and having dinner, a glass of wine, laughing and doing my thing," Rodman told the paper. "I guess things will settle down a bit and everybody can rest at ease." Rodman spoke to the newspaper while in China. He is hoping to take his sixth trip to the hermit kingdom amid the diplomatic standoff.
Boner Candidate #3: AFTER VIETNAM, IT WAS HARD TO GET A DATE.
Senate candidate Roy Moore was interested in underage girls because he was looking for the "purity of a young woman," according to a pastor. The Alabama judge also had a hard time finding women his age after returning from the Vietnam War, leaving him no choice but to pursue young girls, added pastor Flip Benham of the group Operation Save America said on the talk radio show "Matt & Aunie." Benham appeared with Moore and other anti-abortion advocates who are defending the Senate candidate, who is under fire for allegedly molesting teenagers. Benham's Christian fundamentalist group aims to demonize abortion, homosexuality and Islam—positions that align it with Moore. Benham told radio hosts Matt Murphy and Andrea Lindenberg on Monday that Moore's time serving in the military in the early 1970s made it more difficult to date women his age upon returning to Alabama for law school.
Download X96's App