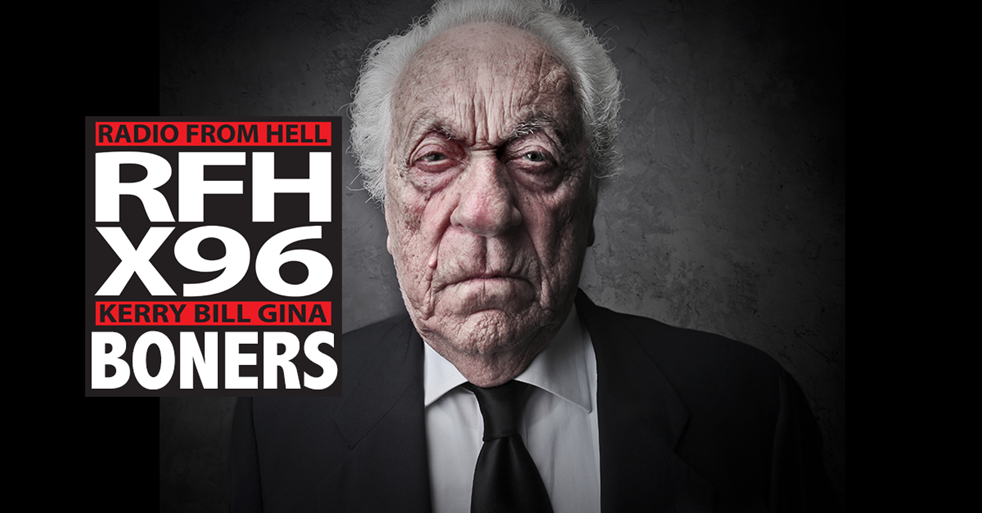 Boner Candidate #1: SOME PEOPLE IN THE NJ DEPARTMENT OF TRANSPORTATION NEED TO GO BACK TO SCHOOL
Take Exit 11 off Interstate 78 in New Jersey, and you might be headed for Pattenburg. That's what the signs say. But if you continue on by, you pass under "Pattenbug Road." That's what the other, misspelled signs say. The road that sounds like some kind of adorable insect is a typo, labeled — minus an "r" — on both sides of the overpass in Hunterdon County. The error was spotted by an eagle-eyed reader who called it in to lehighvalleylive.com. The Pattenburg Road bridge was replaced in 2017. The New Jersey Department of Transportation did not immediately return a request for comment Wednesday. Misspellings on highway signs pop up from time to time. As recently as last September, a sign on Route 202 in Morris County directed motorists to "Lake Parispanny" (it was supposed to say "Parsipanny.") And in 2012, a lehighvalleylive.com column addressed an I-78 sign that was missing an "i" in Phillipsburg, calling it Phillpsburg.
Boner Candidate #2: NO GOOD DEED SHALL GO UNPUNISHED
Niamh Baldwin, 14, cut her long blonde hair to raise money for the Little Princess Trust, which makes wigs for cancer sufferers. But instead of praising her teachers at Mounts Bay Academy, Penzance, Cornwall immediately threw her into isolation because her 'Grade One' cut did not meet uniform policy. Mum Anneka, 32, said: 'She has been unfairly punished. She has always been a thoughtful and caring child. 'But I was amazed when she told me that she wanted to do this over Christmas. I think this is the most courageous thing to do. 'Especially at 14 – at that age a lot of girls are very into their looks and style, so to do something like this, we were all very proud.' The move left Anneka furious and she hit out at the school for its actions. She said: 'I am so upset the school has made her feel so low because her hair needs to be one centimetre longer. 'Niamh has always had outstanding reports and feedback from all of her teachers and everyone always says she is an amazingly polite and lovely girl. 'This doesn't change because of a hair style and to me it is discrimination. I'm actually fuming.'
Boner Candidate #3: POO FLINGER
A naked American tourist was wrestled to the ground at an airport after reportedly overdosing on Viagra and strolling around naked. Steve Cho is said to have wandered through the departure hall of Phuket International Airport, Thailand, destroying goods and yelling incoherently before throwing his own feces at staff and terrified members of the public. The 27-year-old, from New York, was eventually stopped by six security guards and airport staff before being arrested by the airport's tourist police at 11.30pm on Thursday. Onlooker Wannee Ming, 28, said: "This was the scariest and most disgusting thing I ever saw at an airport. I stayed away from the man in case he attacked anybody." "The airport staff tried to make him calm down. They were talking to him but he ignored them. It was very bad. The airport did a good job to control him." Mr Cho reportedly told police he had "taken too many sex drugs", apologized for the outburst and agreed to pay any damages.
Download X96's App