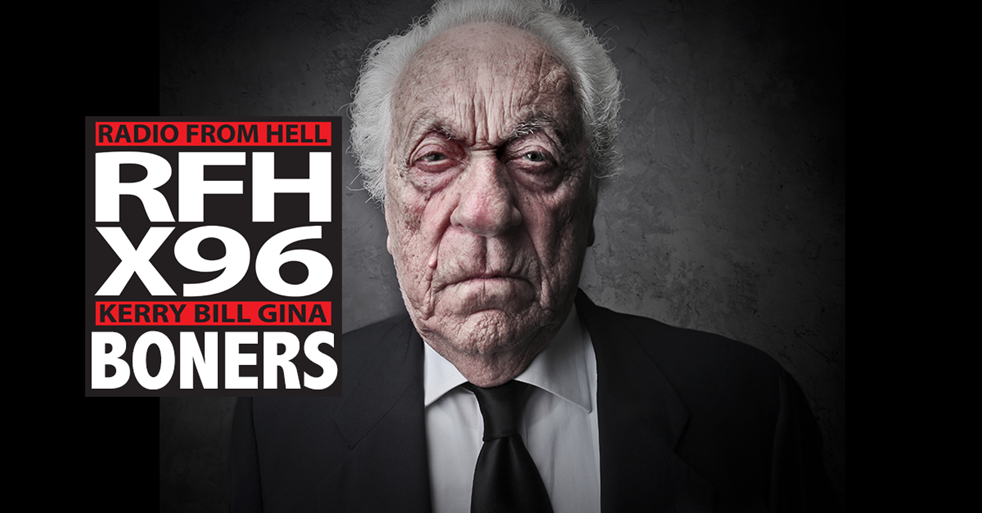 Boner Candidate #1: IT WAS JUST A MODELING JOB
Putting the strip in strip mall, a 21-year-old Pennsylvania woman wearing only high heels and black stockings was arrested on indecent exposure charges after she was spotted posing for provocative photos outside a shopping center, police report. Chelsea Guerra, 21, responded last week to a Craigslist ad seeking a nude female model, cops say. The ad was placed by Michael Warnock, a 63-year-old Pittsburgh resident. According to investigators, after Warnock gave Guerra (seen at right) a $300 check, the duo began their photo shoot outside the Miracle Mile Shopping Center in Monroeville, a city about 15 miles east of Pittsburgh.
Boner Candidate #2: HE HAS SABOTAGED A LOT OF DIAPERS IN HIS TIME
A three-month-old baby was taken in for questioning at the U.S. Embassy in London after his grandfather mistakenly marked the purpose of his trip to the U.S. as "terrorism" on the immigration form. There's…a box for that? Genius! What a flawless system. According to The Guardian, Paul Kenyon was planning to fly to Orlando with baby Harvey and other members of his family, and was tasked with filling out everyone's visa documents. All was well until Kenyon got to Harvey's form—specifically, the part that helpfully asks whether the purpose of the trip is to commit terrorism.
Boner Candidate #3: WHAT? I GAVE THEM BACK.
A 50-year-old man was arrested after allegedly stuffing two 16-ounce cans of Miller Lite into his pants at Publix at Lake Deaton Plaza in The Villages. Duffy Joe Martinez of Wildwood entered the store at about 6 p.m. Wednesday and went to the beer aisle where he appeared to stuff something down his pants, according to an arrest report from the Sumter County Sheriff's Office. A store manager followed Martinez who appeared to have the outline of a beer can on the back of his shirt. The manager approached Martinez who pulled out a 16-ounce can of beer he had wedged in the back of his jeans. He pulled a second can from his front pants pocket.
Download X96's App