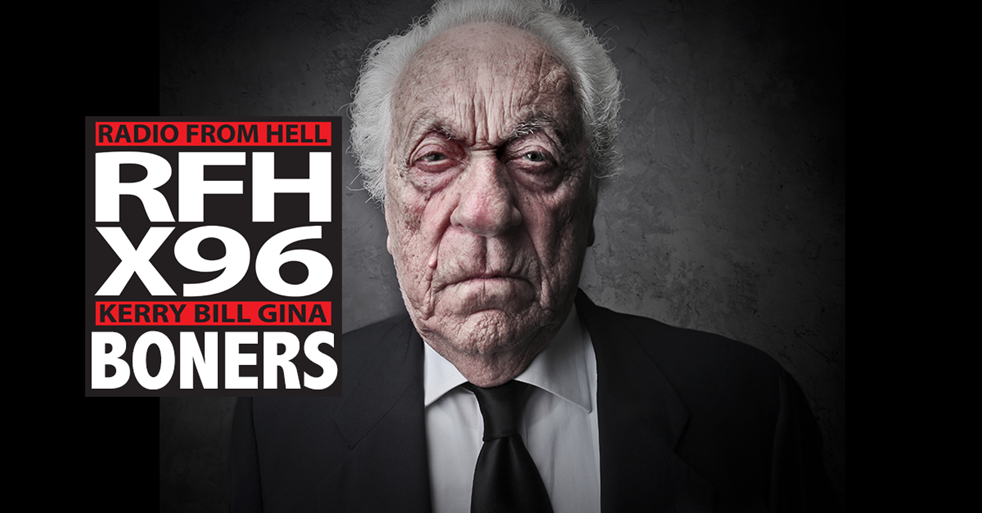 Boner Candidate #1: SOMEHOW HE KEEPS GETTING WORK
One minute, veteran stuntman Steve de Castro was playing dead during filming of the television series "Shooter" at a remote location north of Los Angeles. The next minute, de Castro was run over and dragged by a sport utility vehicle driven by actor Tom Sizemore. It was no stunt. And it wasn't the only thing not in the script that day. Sizemore wasn't supposed to move the vehicle during filming of the scene, according to records obtained by The Associated Press. The accident left de Castro with fractures in his wrist and forearm, bone and tissue damage and 100 stitches in his forehead, the records show. The stuntman was pinned by the SUV and had to be airlifted from the rural airport where "Shooter" was filming on July 6 of last year.
Boner Candidate #2: YOU GONNA GET YOURS OUT?
Five men were arrested at a park in Volusia County Friday during an undercover operation set up by law enforcement, deputies said. Deputies said the operation took place at Lake Beresford Park, west of DeLand, and was conducted by the Sheriff's Office Crime Suppression Team after deputies had received reports of men openly engaging in lewd activity at the park. The Sheriff's Office placed undercover male deputies around the multi-purpose trail and adjacent wooded areas because deputies said there was heavy activity in that area.
Boner Candidate #3: THERE WAS JUST SOMETHING ABOUT HIM…
A convicted child rapist moved into an apartment building directly across from a Bronx school — sneaking past any neighbors who signed up for sex-offender alerts, The Post has learned. Arthur Ceasar, who repeatedly raped and sodomized a 15-year-old girl in 1993, gave authorities the wrong ZIP code for his new home at 1965 Lafayette Ave., directly opposite the Adlai Stevenson Educational Campus. Nearly 2,500 students attend six high schools and a combined middle/high school in the massive, four-story building.
Download X96's App