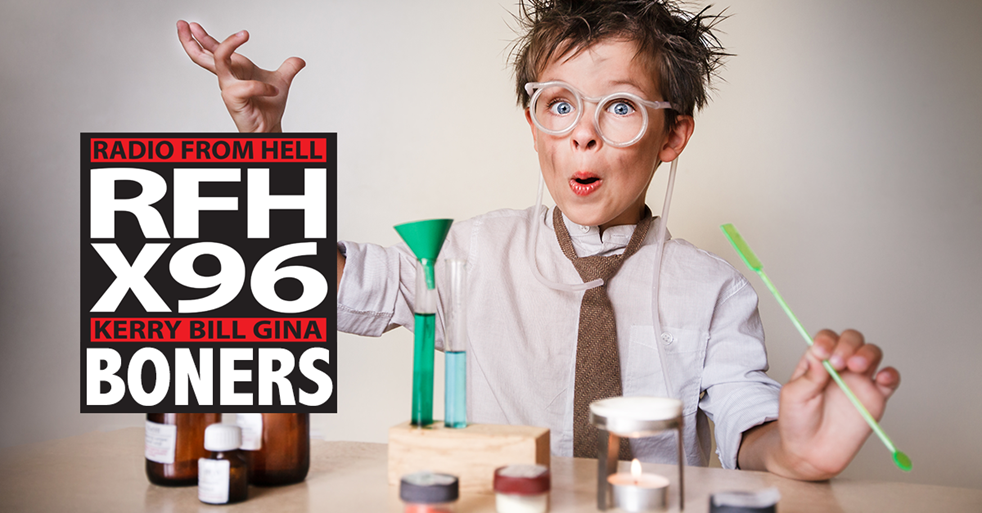 Boner Candidate #1: SOME PLACES THEY PAY EXTRA FOR THAT
There are plenty of gross things that fast food employees have done to food, but something tells me that it's going to be hard to out-gross what this woman did to a customer's hot dog recently. The video below, apparently taken at a California restaurant, shows a waitress in the kitchen waiting for the coast to be clear before quickly lifting her leg up and shoving a hot dog up her vagina. It gets worse. The waitress then proceeds to put the hot dog back on the bun before serving it to a customer. What in the hell? Pretty damn vile. Now why did this lady do this? Well our best guess is that she was super pissed at a customer. Or maybe her customer was an ex-boyfriend. Or maybe she enjoys sticking food up her vagina. Regardless, what this lady did was gross and she is apparently under criminal investigation now.
Boner Candidate #2: WHEN YOU'RE NAKED YOU SLIPPERY
A Central Florida man is facing multiple charges after speeding through Franklin County Sunday. The Franklin County Sheriff's Office posted a picture of the arrest on Facebook. The post says they got multiple calls about a car speeding through Apalachicola. Deputies say the driver, Andrew Blake of St. Petersburg hit speeds of more than 70 miles an hour in a residential neighborhood.
Boner Candidate #3: BE CAREFUL HOW YOU ADVERTISE
A sign reading "Free Stuff!!" evidently served as an invitation to steal $3,000 worth of valuables off a Grand Rapids man's property.  "They pretty much cleaned us out. They even went so far as to take the ash trays off the table," said Joseph Alexander, who has lived on McReynolds Ave since February.  Alexander and his girlfriend set out free items on the curb indicating that they were free for the taking. Neighbors milled through the donations. But someone took it a step further. Alexander said that they made a makeshift wall blocking off their property and valuable items, but that didn't stop someone from stealing nearly everything beyond it.
Download X96's App