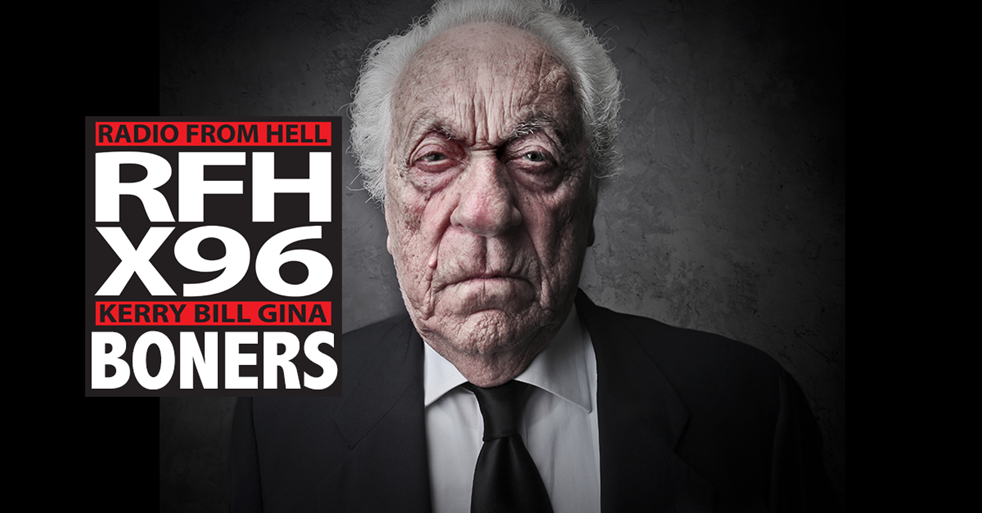 Boner Candidate #1: HE DIDN'T MEAN ANY HARM
Controversy over Confederate flags have intensified in the wake of violent protests in Charlottesville, Virginia. In Utah county, the debate is playing out after a driver displayed a Confederate flag at a demolition derby. Anticipation was building Saturday night for the popular event at the Utah County Fair held at the Spanish Fork Fairgrounds. "In the area where I was sitting, around me as everybody came in you'd always hear everybody yelling and screaming for a particular driver as the event goes on," said Greg Graves, Utah County Commissioner.
Boner Candidate #2: IT TURNED OUT THAT I WAS GRIEVING FOR SOMEBODY'S DOG.
A Pennsylvania mom said she is living a "nightmare" she can't wake up from after she discovered last week the box she believed to be holding her daughter's cremated remains for the last two years actually contained dog remains. Jennifer Dailey told WTAE she had a stillborn baby and her daughter, Jerrica Sky, was cremated in April 2015 at the Bauer Funeral Home in Kittanning. The funeral home gave the grieving mother a white box with a bag that was supposed to contain the cremains. "It's like a nightmare I can't wake up from," Dailey told the news site about the ordeal.
Boner Candidate #3: THE KID SHOULDN'T HAVE FALLEN ASLEEP
A Cleveland dad is furious after he says his 6-year-old son with special needs was left alone on a hot bus for more than four hours, according to WJW. "After an hour and they couldn't tell me what was going on I started to get extremely worried," said Trevelle Hargrove Sr. "I couldn't understand why no one could tell me where my son was." The Cleveland Metropolitan School District is investigating how his son, Trevelle, was left behind. The school bus driver was reassigned and could be terminated pending the outcome of the investigation, according to WJW. A district spokesperson confirmed that a child fell asleep on the bus on Monday, the first day of school, but told WJW the child was on the bus for less than an hour. Meanwhile, Hargrove said his son was not safely back at home until 6:30 p.m.
Download X96's App