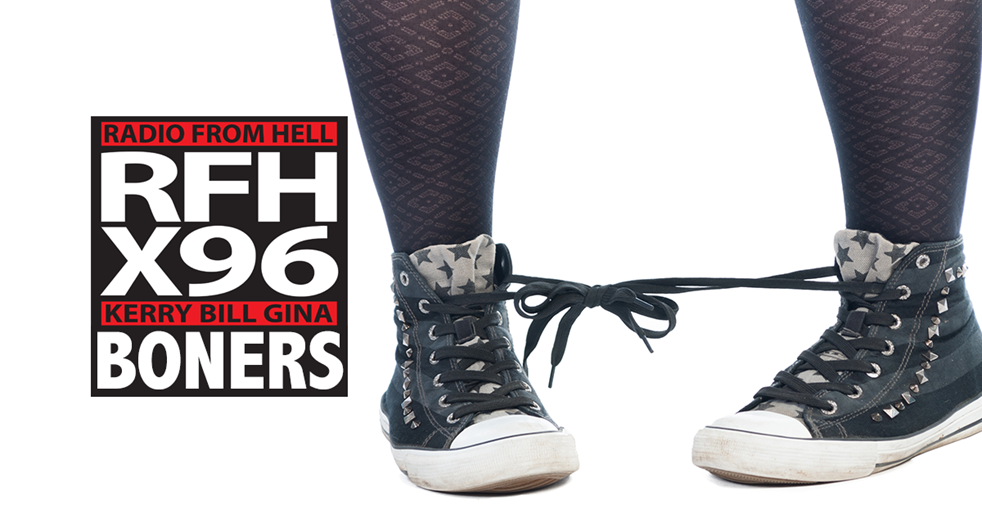 Boner Candidate #1: THE CITY OWNED LAPTOP WILL BE SAFER AT THE PAWN SHOP
A Flint city councilman pawned his city-issued laptop for a $100 loan nine times over the course of two years, police say. Flint police swore out a single misdemeanor warrant against First Ward Councilman Eric Mays over the allegations Wednesday, Aug. 23, before Genesee County District Judge William H. Crawford II. In court, police said the city councilman began pawning his laptop to Music Man Pawnshop – located across the street from Flint City Hall – on Jan. 15, 2015. Occasionally, he would pick up the computer from the shop only to pawn it back to Music Man the next day, police said.
Boner Candidate #2: LOVE WILL NOT BE DENIED
A 30-year-old Indiana man who started a crowdfunding site to raise money so he could travel to Montana to be with his 14-year-old "fiancée" is charged with felony sexual abuse of children. William White of Montezuma, Indiana, was arrested Monday after reportedly spending the night with the girl at a Missoula homeless shelter. He appeared in Missoula County Justice Court on Tuesday, but did not enter a plea. His case was assigned to the public defender's office.
Boner Candidate #3: WELL COME ON. HE LOOKS LIKE A DAMN GIRL.
Four-year-old Jabez Oates was excited to start his first day of pre-K on Thursday. "He said he wanted to go to school to make his brain healthy, if that lets you know anything about him," says his mother, Jessica Oates. "He was so excited to go to school, and now he just doesn't understand." That was before the 25-year-old Oates was told Friday afternoon that her son would not be able to return to school at Barbers Hill Independent Kindergarten Center in Houston unless she cut off his long hair, which he's been growing since birth. The school has a policy for boys that hair must not extend below the collar, the ear lobes or the eyebrow. A copy of the dress code policy for grades pre-K through 5 states, "The district's dress code is established to set the standard of excellence, set our students apart from others, teach grooming/hygiene, prevent disruption, and minimize safety hazards."
---
Subscribe to X96's News!
Get the latest music news, contests and flyaways, and more straight to your inbox with our weekly emails.