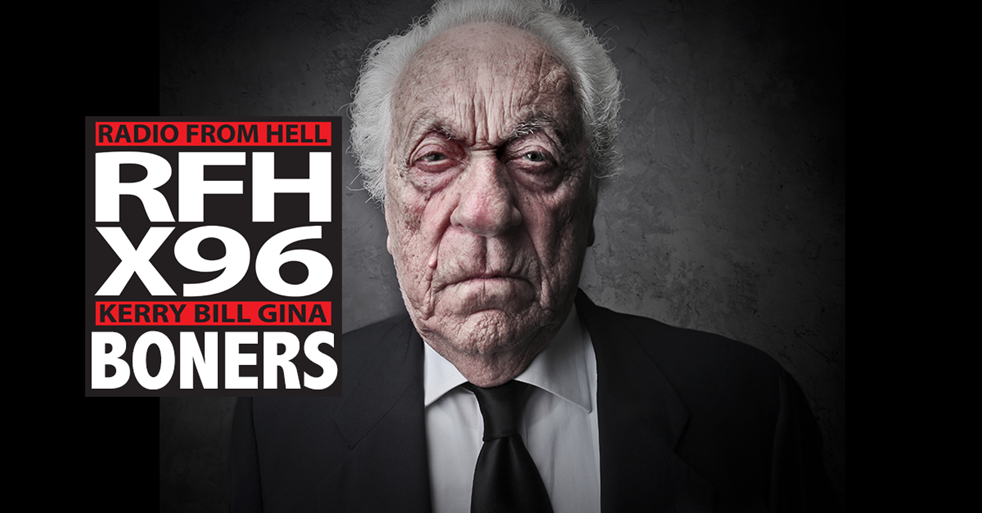 Boner Candidate #1: THE PERVY PHARMACIST
An 81-year-old pharmacist in Niagara Falls was arrested for allegedly ordering a customer to strip off her clothes before he would fill her prescriptions, local authorities said. Robert Kenzia, the long time pill dispenser at McLeod's Pharmacy on Buffalo Avenue, was busted by local police Tuesday and charged with coercion, WKBW reported. According to the woman who complained, Kenzia told her to take off her clothes in an area where the two were alone. When she balked, she said he threatened to tell other pharmacies not to fill her prescriptions if she did not comply with his demands.
Boner Candidate #2: I WANTED TO MAKE SURE THEY WERE CLEAN
Something less than sacred was going on at Sacred Heart University in Connecticut: a peeping Tom was secretly recording girls in the shower. The female victims were attending a four-night summer volleyball camp at the Fairfield-based university, their parents told News 4.  "The girls were saying there was a man holding the cellphone over the shower stalls," said one mother who spoke to the station. "She told me there were a lot of hysterical girls crying," said the mom, who gave her name as Gina. Later, "There was a man being questioned in the lobby." Another mom said her daughter was spied upon from outside her shower stall.
Boner Candidate #3: THIS HAS RUINED MY DAILY TEA RITUAL
A woman described her horror after seeing a naked man injecting 'drugs' into his testicles outside the toilets of a city centre branch of McDonald's. Merseyside Police confirmed they were called to the Lord Street branch of the fast food restaurant at around 8:30am on July 8, 2017 to reports a man had exposed himself to a woman. An eyewitness, who told the ECHO about her ordeal but did not want to be named, described how the naked man lifted up his genitals and injected himself with a 'drugs' needle in his scrotum. She also claims the man was making "strange" noises throughout the incident. The man was then locked in the toilets by a member of McDonald's staff who then called police.
Download X96's App