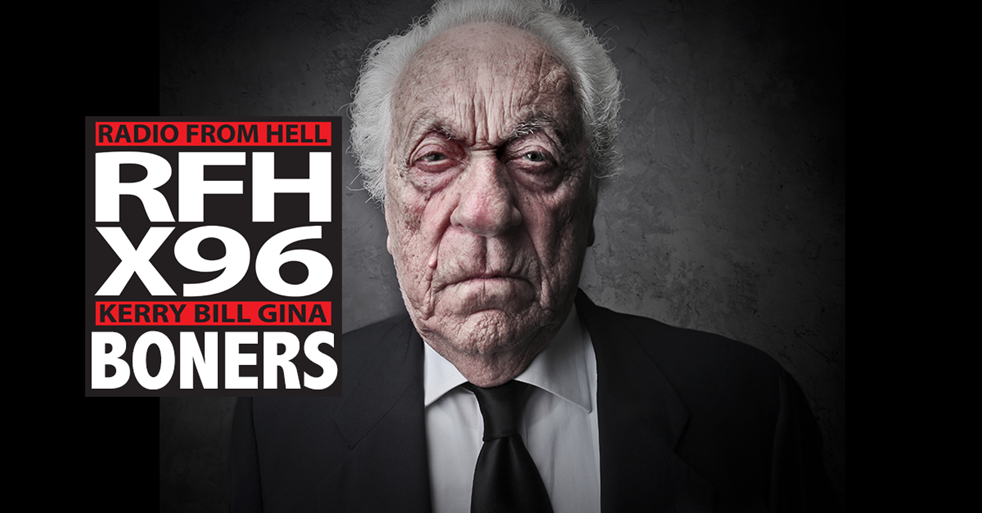 Boner Candidate #1: YOU WERE RIGHT; BOOOOOOO!
Rep. Marcy Kaptur (D-Ohio) said in a meeting with other lawmakers on Wednesday that the way some of her female colleagues dressed was "an invitation" to sexual harassment, Politico reports. "I saw a member yesterday with her cleavage so deep it was down to the floor," Kaptur said at a Democratic caucus meeting about sexual harassment, other people at the gathering told Politico. "And what I've seen … it's really an invitation." "Maybe I'll get booed for saying this, but many companies and the military [have] a dress code," she continued. "I have been appalled at some of the dress of … members and staff. Men have to wear ties and suits." In a statement to reporters explaining her comments later on Wednesday, Kaptur suggested she never meant to blame the victim for being harassed. "When I was first elected to Congress my office and I became a refuge for female staffers who had been mistreated by their bosses. Some of them in tears many days. It is something I carry with me to this day and something I brought up during our Caucus meeting. Under no circumstances is it the victim's fault if they are harassed in any way," Kaptur said in the statement.
Boner Candidate #2: OKAY, I'M PRETTY LIBERAL BUT SOME THINGS JUST GO TOO FAR.
A mom is breastfeeding her boyfriend — 20 years after having children. Jennifer Mulford took time off from her job as a bartender to induce breastfeeding because she wants to start an adult breastfeeding relationship (ABR) with Brad Leeson. Because she has not given birth to a baby recently, she and Brad, 36, need to "dry feed" every two hours to fool her body into thinking she is feeding a child so she starts producing milk. Jennifer was single when she stumbled across a website about ABR. She said: "When I read about the bond breastfeeding could create between two people, I was envious. "I have always enjoyed my breasts being touched during sex more than anything else, so I knew I would enjoy it." Jennifer, from Atlanta, started searching for men who would be open to the idea of adult breastfeeding. "When I read about the pure joy it brought others, I was desperate to seek out a partner to share an emotional bond with. "I used dating sites, put messages on ABR forums and even put an advert on Craigslist, but I drew a blank. I started to think I'd never get to try adult breastfeeding."
Boner Candidate #3: THAT AIN'T GREEN, IT'S BLACK.
For real Green Berets, there was one dead giveaway that Brooklyn Army vet ­Papotia Reginald "Reggie" Wright was an imposter. His beret was black. "We took one look at that and knew he was messed up — it was comical," said a retired Green Beret, a member of the Guardians of the Green Beret, to The Post on Friday. "If you're to pretend to be a Green Beret, at least do it the right way'' — by wearing a green beret, the veteran said. Wright was outed this week as a fraud, posing as a Green Beret as he ran an unauthorized veterans "Honor Guard" out of Brooklyn's Park Slope Armory, according to the Guardians of the Green Beret. Wright's wife, Tammy Feliciano, also lied about being an ex-Army "major'' while serving as an "executive officer'' with him, the Guardians noted. "His wife never served a day in the military — period," a Guardian member said. The organization of former and current Special Forces heros uncovered Wright's alleged scheme, thanks in part to his laughable lack of "millinery" intelligence. Reached by phone Friday, Wright claimed he never pretended to be a Green Beret and only wore the elite unit's insignia because "that was the uniform of the day." He declined to clarify what he meant.
Download X96's App