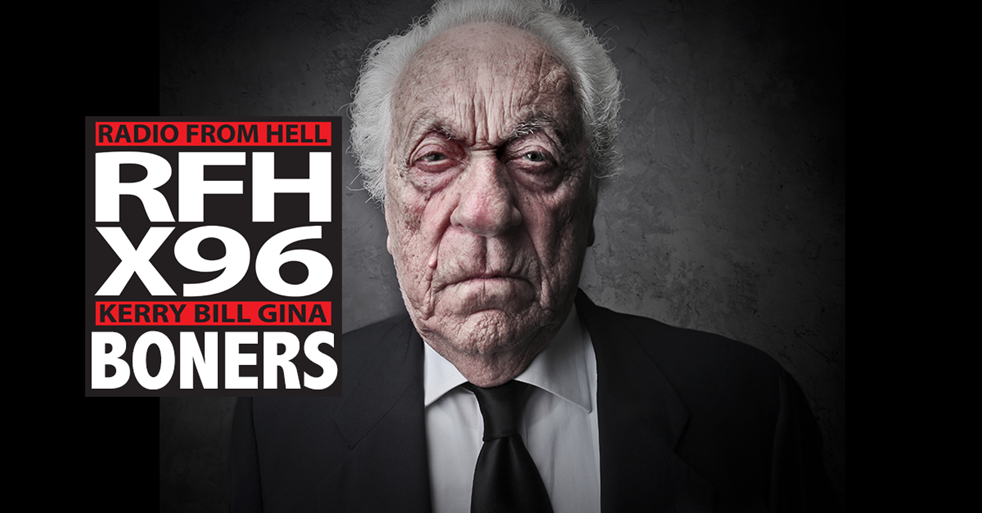 Boner Candidate #1: IF THAT PICTURE IS ALLOWED IN A YEAR BOOK, WELL, WHO KNOWS WHAT MIGHT HAPPEN.
When Grant Berardo, a junior at Wall Township High School in Wall, New Jersey, recently opened his yearbook, he noticed something different about the T-shirt he was wearing in his school photo. The "TRUMP: Make America Great Again" lettering on his shirt had been digitally removed. "He was disappointed. This was the first election he has been interested in," said Grant's father, Joseph Berardo. Now the school is facing accusations of censorship, and the parents of three students are looking for answers — and new yearbooks. "I want the yearbooks to be reissued and I want a letter from the administration explaining why they are reissuing the yearbook," Joseph Berardo said.
Boner Candidate #2: YOU ARE ABSOLUTELY NAKED MY MAN
Authorities say a Florida man got out of his car after a crash, stripped off his clothes, walked away from the scene and then damaged a door of the responding deputy's patrol car. Marion County Sheriff's officials said in a statement that 18-year-old Andrew Humphries has been charged with one felony count of criminal mischief and one misdemeanor count of criminal mischief after Wednesday night's crash. Dash cam video shows Humphries walking naked before the deputy stops him. When he tries to open the patrol car door, the deputy says, "That's not normal," then adds, "You are absolutely naked, my man. Another thing not normal." Humphries is also accused of ripping the door handle off another deputy's vehicle. Humphries remains in jail. Jail records don't list an attorney for him.
Boner Candidate #3: LOCK HIM UP AND THROW AWAY THE KEY
Nick Gordon was busted Saturday for kidnapping and beating his girlfriend, according to reports — less than a year after he was found legally responsible for the 2015 death of former squeeze Bobbi Kristina Brown. Cops collared Gordon, 28, after his girlfriend of two months, 26-year-old Laura Leal, accused him of punching and hitting her and refusing to let her leave his home in Sanford, Florida, the Daily Mail reports. The pair started fighting Friday night after watching the NBA finals at a nearby bar, where Gordon thought Leal was trying to "hook up" with one of his pals, according to the police report. She insisted there was nothing going on, but he didn't believe her, and kept saying he just wanted her to tell the truth, and "would not get mad" if she confessed, the report states.
Download X96's App