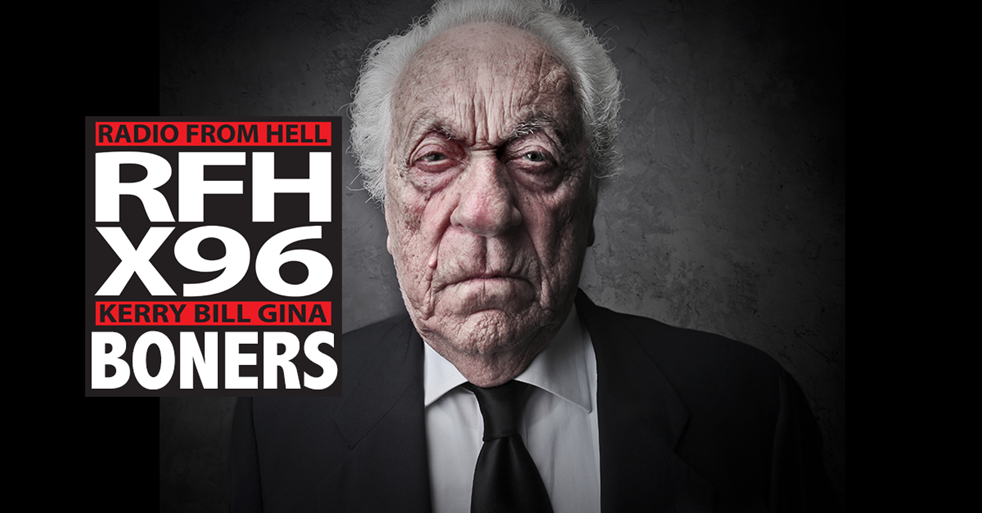 Boner Candidate #1: YOU DON'T KNOW HOW BAD I NEED THIS POLE
A would-be thief tried to steal a stripper pole from a store — then bit an employee who wrestled the booty-shaking booty away from her, according to reports. The dirty dancer came into the Spencer's gag-gift store at an Arkansas mall Wednesday to return an item for cash or credit, then decided she'd rather just take the $40 stripper pole, police told KTHV. But when the worker — who claims she recognized the lady as a suspected shoplifter — told her the item wasn't worth $40, the woman just grabbed the pole and walked off with it, police said. The staffer chased her into a common area where a tussle over the ill-gotten shaft ensued, and the lady sank her teeth into the worker's upper right arm.
Boner Candidate #2: THE RESTAURANT BUSINESS CAN BE VERY DANGEROUS
Shocking surveillance video shows the moment a Georgia couple brutally beat a restaurant employee and her teenage daughter — all because they weren't satisfied with their order. The couple, identified by police as Nathaniel Eric and Latasha Smith, were at the Quik Chick takeout stand next to U.S. Highway 1 in Baxley around 3 p.m. on Thursday when they complained to owner Jeanette Norris that their chicken was too cold and that they didn't get enough fries, WTOC reported. Norris checked the food, spoke with the couple for a few seconds and even refunded their money — before Latasha attacked her, slapping and punching her in the face. "She went berserk," Norris told the station. "They both lost it, him and her both; started cussing and beating on the window."
Boner Candidate #3: GIMME A LOOK AND I PROMISE I'LL GO TO CHURCH
A Kaysville man who police say convinced a 17-year-old he would start going to church if she exposed herself to him now faces a felony sex abuse charge. Leland Christopher Bowers, 37, was charged June 8 in 2nd District Court with forcible sexual abuse, a second-degree felony. In May, police say Bowers began communicating with a girl on Facebook. The two arranged to meet at an undisclosed church. "The defendant made a promise to the 17-year-old female that if she exposed her breasts to him he would attend church," according to charging documents and a search warrant affidavit unsealed Sunday. The girl agreed to show Bowers, but told him he could not touch her. However, when she lifted her shirt, Bowers grabbed her, the charges state.
Download X96's App