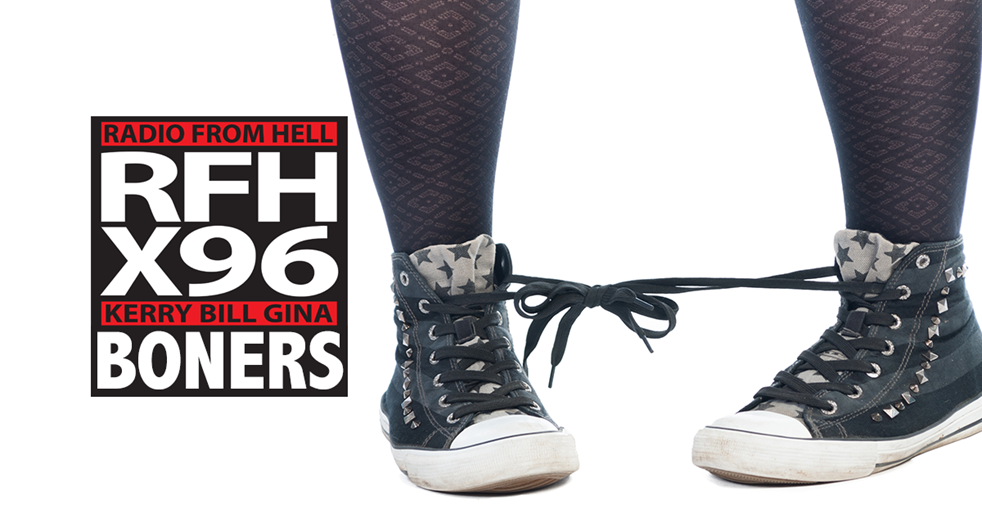 Boner Candidate #1: I HAVE A CONDITION.
Female staff at a Canadian university were sexually harassed and threatened by a student with a bizarre diaper fetish —and administrators did nothing to stop it, according to a new report. Katrin Roth, former director of human rights at Vancouver Island University filed the complaint, alleging that the male student — who spoke in a baby voice, asked to be treated as an infant and once handed a teacher a selfie of himself donning a diaper — was considered to be someone with a disability, rather than posing a potential threat, The Globe and Mail reported. "There is no law in Canada that I know of… that would require women to endure or tolerate having a male impose his sexual fetish on them," she told the paper. "That's unreasonable." Roth said she was fired after continuing to investigate the student, who argued that his behavior was a condition and that he needed to be accommodated.
Boner Candidate #2: DONALD TRUMP IS A FRIEND OF MINE.
A man called police while Collier County Sheriff's deputies were chasing him on Tamiami Trial Tuesday morning. The sheriff's office report says it all started because the suspect acted suspiciously. The sheriff's deputy went up to the car and smelled a smell similar to marijuana. The deputy spotted a baggie that contained a green leafy substance. The suspect then grabbed the bag, put it in his mouth, and sped away. "I need help, please," said Aric Frydberg, the man who was arrested after the seven mile pursuit on U.S. 41. "There's a police officer chasing me," he added. 4 In Your Corner obtained the 911 call. The operator tried numerous times to get Frydberg to pull over.
Boner Candidate #3: LADIES, GET OVER YOUR BIOLOGICAL URGES.
It's another day ending in "y," so Gene Simmons has something controversial to say. This time, the 68-year-old Kiss singer suggests women should use their sexuality to gain more money and power. In case you missed it, Simmons made the controversial remarks while discussing his new book—On Power: My Journey Through the Corridors of Power and How You Can Get More Power—with the NY Post. "Women have a choice," he told the publication. "They can dress in potato sacks, [but] as soon as they pretty themselves up with lipstick, lift and separate them and point them in our general direction, they're gonna get a response. Guys are jackasses—we will buy them mansions and houses…all because of sex." He also argued that women can't have a career and kids.
Download X96's App