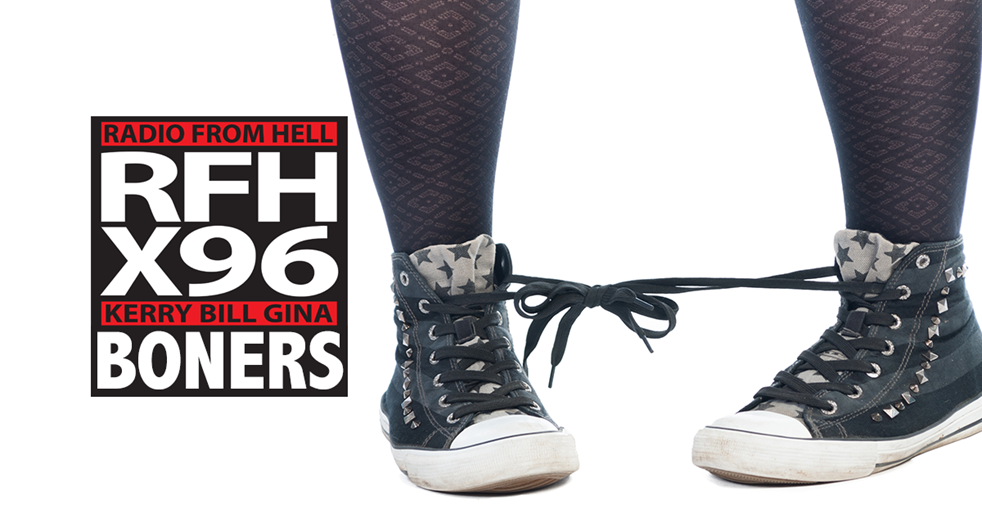 Boner Candidate #1: MERRY CHRISTMAS, BUT WHO WILL FLY THE PLANES.
A glitch in American Airlines' pilot scheduling system means that thousands of flights during the holiday season currently do not have pilots assigned to fly them. The shortage was caused by an error in the system pilots use to bid for time off, the Allied Pilots Association told NPR. The union represents the airline's 15,000 pilots. "The airline is a 24/7 op," union spokesman Dennis Tajer told CNBC. "The system went from responsibly scheduling everybody to becoming Santa Claus to everyone." "The computer said, 'Hey ya'll. You want the days off? You got it.' " Tajer called it "a man-made snowstorm" and said the union estimated that more than 15,000 of the airline's flights don't have pilots. More pilots were granted time off between Dec. 17 and Dec. 31 than should have been, resulting in the shortage.
Boner Candidate #2: HE'S TAKEN THE HEAD STAGGERS.
Anthony Breslin told police he was looking for women after they pulled him over in Derry city centre. The 18-year-old from Gortnaskea in Burnfoot, County Donegal, admitted to having no L plates on the vehicle on August 16. District Judge Barney McElholm said: 'This is Don Juan – I was going to say Derry Juan but that would not be correct.' Defence solicitor Seamus Quigley said: 'We all know tractors are all about pulling power but this taking it to extremes.' Mr Quiqley said Breslin had been sent by his father to look for some cattle, the Belfast Telegraph reported.
Boner Candidate #3: THEY PUT THEIR ASSES IN JAIL
The State Department cautions US travelers to understand foreign laws—a warning that a San Diego couple apparently failed to heed before arriving in Thailand, where a "butt selfie" has landed the pair in an immigration detention center. Thai authorities tell the BBC that a photo posted to Instagram and Twitter showed Joseph and Travis Dasilva, both 38, posing at Bangkok's Wat Arun temple with their bums bared, in violation of laws demanding respect of the Buddhist religion. The men were put on a watch list after the photo was spotted by authorities, according to a rep for Thai immigration police. They were then detained Tuesday as they tried to leave the country from Bangkok's Don Mueang airport. The rep says the men will be charged with public nudity, which carries a fine of up to $153 each.
Download X96's App