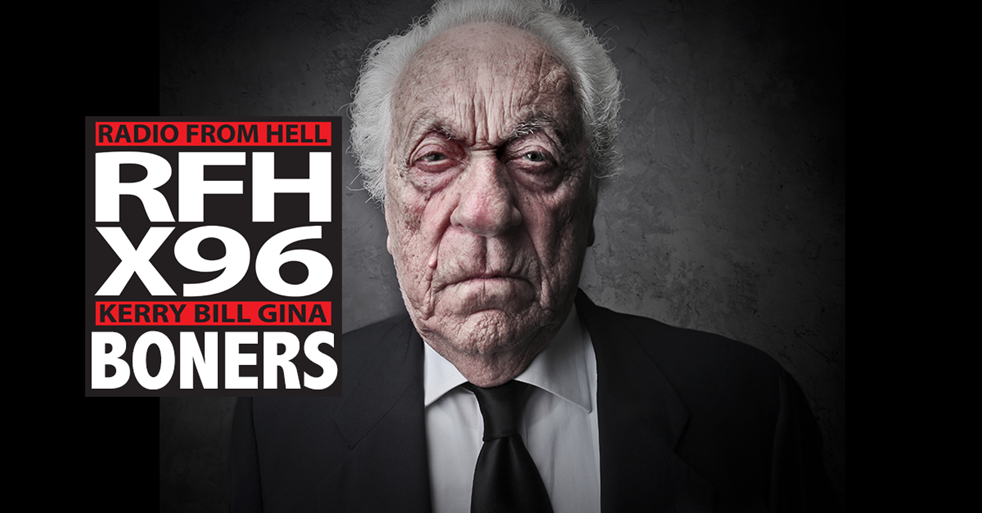 Boner Candidate #1: DID HE YELL "FORE!?"
President Donald Trump shared a tweet Sunday morning that included the image of him hitting a golf ball and striking Hillary Clinton. The tweet came from a user named @Fuctupmind, whose Twitter bio indicates that he wants Clinton to be in prison and believes the conspiracy theory that Democrats had something to do with the death of former Democratic National Committee staffer Seth Rich. It was not unusual to see violent and misogynistic imagery directed at Clinton at Trump rallies during the 2016 presidential campaign. Last week, Clinton noted that there was significant criticism directed toward comedian Kathy Griffin when she held up a fake decapitated head of Trump ― and added that she didn't remember the same outcry over images of her.
Boner Candidate #2: AFTER THE HURRICANE DEAF PEOPLE SHOULD WATCH OUT FOR MONSTERS AND BEARS
An amateur interpreter for the deaf was tapped at the last minute to provide sign language during a press conference — and things got out of hand. Before Hurricane Irma ripped through Florida, Manatee County leaders were preparing to address the public with "crucial" information. That's when, "in a pinch," they called Marshall Greene to communicate using sign language, according to WFLA. Greene, a lifeguard for the county, veered off course when he began signing words like "pizza," "bear," and "monster," among others — words that had nothing to do with the press conference.
Boner Candidate #3: THEY SAY "SHED" WE SAY "PLAYHOUSE."
A tiny house sits at the center of a huge controversy in the Rockhill neighborhood of Blue Springs, Missouri. The pink playhouse belongs to Bobbie Goolsby, who bought the structure for her six-year-old granddaughter, Emma. "Ask anybody, they'll tell you. She's everything to our family," Goolsby said. The family almost lost Emma to a serious autoimmune disorder. Now, because of her illness, Emma goes to her playhouse each day for breathing treatments. "It's my world," she said of the tiny pink house. But Emma's world is at risk of being taken away. The Rockhill Home Owners Association claims the playhouse violates its "no shed policy." "Our HOA bylaws say you can't have a shed, but it doesn't say anything about a playhouse," Goolsby said.
Download X96's App