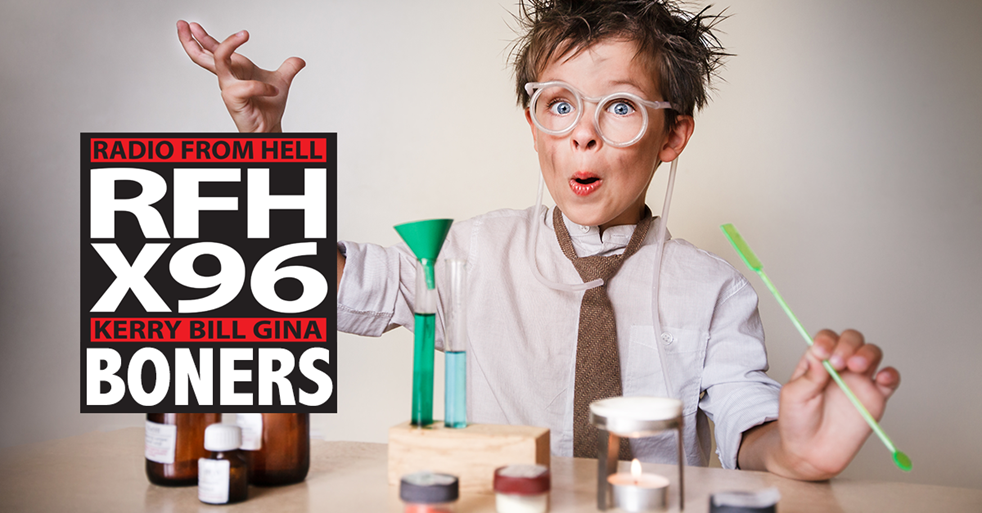 Boner Candidate #1: IT WAS THE LAST ONE!
A gun was pulled after two pairs of women fought over the last notebook on a shelf at a Walmart in Michigan this week, according to police. Novi Police Detective Scott Baetens told the Detroit Free Press that police have reviewed video footage of the Monday incident recorded on a witness' cellphone and have submitted the case to the Oakland County Prosecutor's Office for review.  The fight at the Novi Towne Center store involved two Farmington Hills residents, ages 46 and 32, and a mother and daughter from South Lyon, ages 51 and 20.
Boner Candidate #2: I THOUGHT THEY CAME FROM MUMMY
One-in-five British children were unaware that eggs came from an animal, a new study has revealed. The research, from Panasonic, also showed that 11 percent of British kids believe chocolate grows on trees (while they are technically correct – chocolate does come from a cocoa bean after all – the children believed chocolate in its final form grew on trees). Shockingly, one-in-five of the kids surveyed couldn't identify a rasberry, while 30 percent couldn't tell the different between an apple and a mango. The research saw 1,000 children aged between four and 12 tested on their food knowledge.
Boner Candidate #3: BAD DECISIONS ALL AROUND
Dejuana Stewart, pictured, was arrested, along with her juvenile daughter and daughter's boyfriend after allegedly leaving a baby alone at a Long Island casino on Aug. 28, 2017. (Suffolk County Government) Police arrested the trio Tuesday, a day after officials said the child's 21-year-old mother hired the sitter – who claimed to be 18 years old – through sittercity.com. "Be sure when you go on these websites, you need to vet the baby sitters yourself,"  Suffolk County Police Chief of Department Stuart Cameron said. When the mother failed to pick up her 9-month-old child Monday, the 14-year-old baby sitter called police around 6:40 p.m. that evening.
Download X96's App