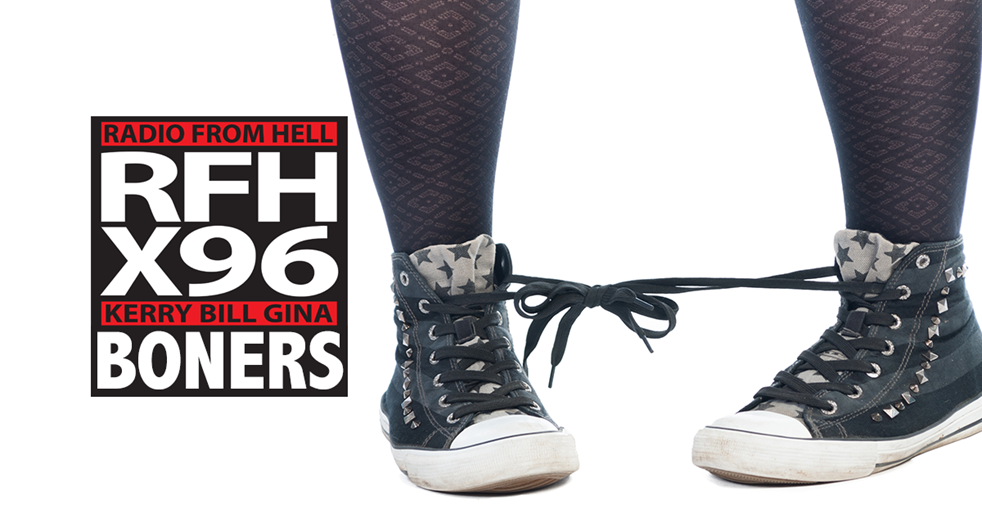 Round One
Boner Candidate #1: HE HASN'T APOLOGIZED, HE'S CLARIFIED.
Andrew Gillum became the Democratic nominee for Florida governor on Tuesday night. On Wednesday morning, his opponent, GOP candidate Ron DeSantis, made racist dog-whistle comments about him. During an appearance on Fox News with Sandra Smith, DeSantis, who is white, doled out backhanded compliments to Gillum, who is black, calling him "an articulate spokesman." He said Gillum performed better than other candidates, just before arguing that Florida shouldn't elect him."The last thing we need to do is to monkey this up by trying to embrace a socialist agenda with huge tax increases and bankrupting the state," said DeSantis to Smith. Gillum, mayor of Tallahassee, is backed by Bernie Sanders and is campaigning on progressive policies. President Donald Trump has expressed his support for DeSantis.
Not only did Congressman Ron DeSantis easily win the Republican Primary, but his opponent in November is his biggest dream….a failed Socialist Mayor named Andrew Gillum who has allowed crime & many other problems to flourish in his city. This is not what Florida wants or needs!

— Donald J. Trump (@realDonaldTrump) August 29, 2018
Boner Candidate #2: YA NEED TO START 'EM EARLY.
Two women in North Carolina were busted after a Snapchat video emerged in which they were allegedly passing a blunt to toddlers, according to officials. Michaela Pearson, 21, and Candice Little, 18, were arrested Wednesday in Winston-Salem on charges of felony child abuse and contributing to the delinquency of a minor, news station WXII reported. The arrests were in connection to the footage posted online in which the pair allegedly encouraged the kids to smoke pot. Police said the children were 18 months old, 2 years old, and 3 years old. The kids were brought to a local hospital for treatment, according to officials. A police search reportedly turned up several items of drug paraphernalia.
Boner Candidate #3: WHAT EVER IT IS I'M AGAINST IT.
Woman writes email complaining about our story on @UTPublicEd board member @cummins_lisa. Says it's unfair. I ask which part? she says, "I don't know, I haven't seen it." my Response: Well why don't you watch the story tonight, and re-send it. I'd be happy to re-read it. pic.twitter.com/W47wEcHylK

— Chris Jones (@jonesnews) August 29, 2018
View on Twitter
Round Two
Boner Candidate #1: I HAPPEN TO LOVE HOSPITAL FOOD.
A Kentucky man was arrested in the cafeteria of Baptist Health Corbin hospital after he faked a heart attack to get a ride there. Police said they received a call about a stolen gun and identified 35-year-oldKenneth Ray Couch as the suspect. Deputies said they were alerted that Couch had just been taken to the hospital after suffering a heart attack at a nearby business. It turns out Couch faked the heart attack and when the ambulance arrived at the hospital, he jumped out and casually walked to the cafeteria and grabbed something to eat. While he was enjoying his food, officers from the Knox County Sheriff's Office arrived and took him into custody. He was charged with burglary and falsely reporting an incident. Officials said they discovered he had a bench warrant for his arrest in another Kentucky county for writing bad checks.
Boner Candidate #2: I'M AGAINST STUPID NURSES.
HOUSTON — Texas Children's Hospital officials say they've fired a nurse after she posted information on social media about a boy who's suspected to have measles. The nurse working at the Houston hospital posted about the child's condition on an anti-vaccination group's Facebook page. Screenshots of the post show that the nurse said the sickness was worse than she expected, but the experience doesn't change her stance against vaccinations. Hospital officials learned about the posts on Friday. The hospital has discharged the nurse for posting protected health information after conducting an internal investigation. The Houston Health Department is investigating the "suspected" case of measles and waiting for verification from the Centers for Disease Control and Prevention. Houston's last confirmed measles case was in 2013.
Boner Candidate #3: I'M STUCK IN A SMALL HOLE.
A man in China had to be rescued after getting his finger stuck in a sex toy vending machine. The man, known by the pseudonym of Zhu, said he was trying to reach a product he had paid for through a small hole when his hand was jammed, according to Chinese media. Zhu was trapped for 20 minutes or so before being freed on Sunday night. The incident took place near a clinic in the city of Cixi in Zhejiang Province, said Zhejiang Firefighting Department which rescued Zhu. Zhu claimed that he had paid for the unspecified product on his mobile phone, but the product failed to drop to the vending machine's receiving slot. He claimed to the police that he called the machine's customer service hotline, but the representatives weren't able to help, therefore he had to solve the problem by himself, reported Zhejiang Youth Daily.
Download X96's App