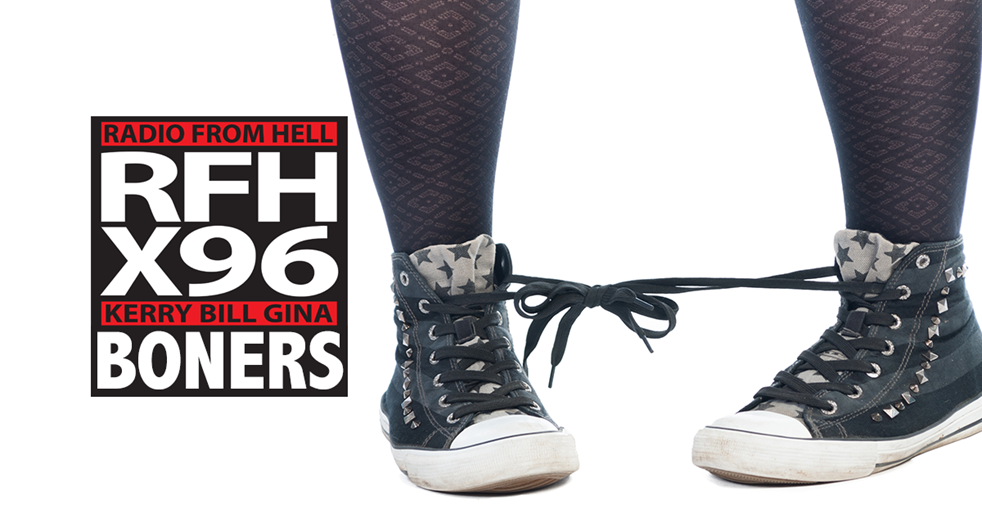 Round One
Boner Candidate #1: HOW DARE YOU FEED HUNGRY CHILDREN.
A teacher in Lancaster County could be out of a job after making pancakes for his students while they took the Pennsylvania System of School Assessment (PSSA) last week. Teacher Kyle Byler told LancasterOnline he was suspended without pay on April 10 after assistant principal Marian Grill walked past Byler's class and asked why he was making breakfast for his students. Byler, 38, brought an electric griddle into class and made each student one whole-grain pancake to eat during their test, according to the report. He was called into a meeting with administrators a day later, where he was told he would be terminated for causing a distraction during the test, according to the report. "I don't understand what I did wrong, to be honest with you," Byler said. "There was no infraction whatsoever. At no point was it any distraction for any of the students. They worked their butts off." Officials with School District of Lancaster declined to comment to LancasterOnline, saying the matter was a personnel matter.
Boner Candidate #2: SON, YOU WILL GET OFF THE BUS
A Memphis elementary school teacher is under investigation after a child recorded him dragging another child off a school bus by his feet last week. A representative for Shelby County Schools told local outlet FOX13 that students from Robert R. Church Elementary School had gotten into a fight, and the teacher had boarded the bus to intervene. But video appears to show a tense situation made worse. Several children cowered in their seats as the unidentified teacher grabbed one student, who thrashed and screamed for his mother while the teacher pulled him down the aisle and off the bus ― mostly while the child was upside-down. The student was identified by local news as the 7-year-old son of Memphis resident Kimberly Hardin. She shared the footage publicly on her Facebook page on Monday, encouraging others to spread the word. Hardin said another parent at the school contacted her about the incident, which occurred on April 12. The parent showed her the video, which corroborated her son's version of the story.
Boner Candidate #3: CLEAR YOUR SEARCH HISTORY. CLEAR IT.
A federal judge sentenced a 23-year-old man to more than 10 years in federal prison on Monday for his role in a bold string of armed robberies in Anchorage over one week in August 2016. During the spree,  in which he and a childhood friend held up liquor stores, a gas station and finally a downtown bank, Kaleem Tikori Fredericks searched "how to rob banks" and "how to sell diamonds for cash" on his phone, according to an indictment in the case. Fredericks and co-defendant Calel Calvis Alexis Crofford, 25, both pleaded guilty to federal robbery and firearms charges. In January, a judge sentenced Crofford to 10 years in prison. Prosecutors said the case was unusual because of the illegal sawed-off shotgun involved and the pace of the robberies: six in a week.
Round Two
Boner Candidate #1: GASOLINE USED AS A CLEANING AGENT IS ALWAYS A GOOD IDEA.
A washing machine full of gasoline-soaked clothing exploded in a Logan laundromat Tuesday afternoon, blowing out the windows but sparing injury for the handful of people who were inside. Police said a customer had soaked his tar-stained laundry in gasoline overnight in order to remove the residue. Once he turned on the washer in the Day and Night Laundromat at 40 E. 500 North, the vapor ignited, sending parts of machines flying, said Logan City Fire Marshal Craig Humphreys. "It's remarkable that we had no injuries," he said. When officers arrived, they could smell gasoline and see the aftermath "from an obvious explosion," which included small spots of fire, he said. Humphreys did not release the name of the man whose clothes sparked the explosion. He said there were three or four people inside the laundromat at the time. Sergio Gonzalez, who was waiting for his clothes to dry, said he heard what sounded "like a bomb" and started running but still felt the force of the blast "like somebody pushing you away." "It was really, really scary," Gonzalez said outside the building, adding that he was still shaking. "We are lucky we're all alive."
Boner Candidate #2: THE NIGHT OF THE BROCCOLI EPISODE.
A teenage South Florida drug dealer named Silas Spence thought he was buying $3,000 worth of marijuana he hoped to re-sell on the streets for a profit. Turns out, it was the green stuff most kids hate. "He got broccoli that resembled marijuana," Aventura Police Detective Tom Mundy testified on Tuesday. And that's not all. The mystery man passing off the veggies then robbed Spence at gunpoint, leaving him and his drug-dealing buddy, Lucas Seeger, out $3,000, according to testimony in court. It was that botched drug deal that spurred Spence, days later, to plan a series of drug rip-offs that ultimately led to the killing of another teen, Omar Darwish, outside the Aventura LA Fitness in January. "He said, "I need to rob someone. We need to get this money back,'" a 17-year-old girl named L.W., Seeger's girlfriend, testified on Tuesday, adding: "Silas was acting irrational." The new details about the high-profile killing emerged Tuesday at a bail hearing for Seeger, 19, who is charged in the rare homicide case in Aventura, the well-heeled city northeast of Miami that rarely logs violent crime. The story was made even more sensational because the suspected drug dealer targeted outside the gym was 17-year-old Michael Gonzalez, the longtime childhood pitchman for Kendall Toyota — whose face for years appeared on ubiquitous South Florida TV spots and billboards.
Boner Candidate #3: THEY ARE PUTTING MY FAMILY THROUGH THE WRINGER.
Radio host Alex Jones is getting hit with a flurry of lawsuits over his conspiracy theories, including two defamation suits this week from parents of children killed at Sandy Hook elementary school in 2012. But he claims he's the real victim. "You're allowed to question things in America, that's not defamation," Jones said Wednesday on his InfoWars broadcast. "But what is defamation is to file lawsuits that say I said things I didn't say, and then put me and my whole family through the ringer and lie about us and hold us up against dead children and say basically we hate their families, we hate the children." Jones had derided the Sandy Hook shooting as fake and possibly staged by the government. His digital platform, InfoWars, accused one of the parents of being an actor, and another of lying about holding his son's body and seeing a bullet hole in his head. The statements were deemed a "heartless and vile act of defamation," in one of the lawsuits. Jones's family wasn't sued by the Sandy Hook parents. "Alex Jones's latest comments show he has zero respect for the torment he's putting these victims through," Wesley Todd Ball, the parents' lawyer, said in a statement. "His comments are nothing more than a lie on top of a lie. They are void of an apology."
Download X96's App