Len Wein dies at 69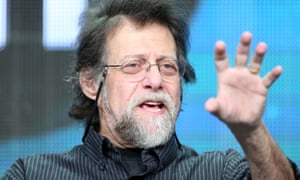 Comic-book writer and artist Len Wein, co-creator of Wolverine and Swamp Thing, died on Sunday at the age of 69. A master of many aspects of the form, Wein worked as an artist and editor, but was primarily known for his writing, having written for a veritable who's who of classic characters, including Daredevil, Flash, Superman, Spider-Man, Batman and the Hulk. Born in New York in 1948, Wein originally had ambitions to be a comic artist, regularly visiting DC Comics' offices with friend – and eventually fellow writer – Marv Wolfman. DC editor Joe Orlando at last gave them both their first freelance work in 1968. Switching mainly to scripting, Wein worked for DC until the early 1970s, when he moved to Marvel. There, with artists John Romita Sr and Herb Trimpe, Wein created the character Wolverine, who debuted in an issue of the Incredible Hulk. Wolverine later became a mainstay of the Marvel Universe when Wein and artist Dave Cockrum revamped the X-Men, a super-team originally created by Stan Lee and Jack Kirby in the 1960s.
It Chapter Two
Despite all of the bloodletting, IT had a triumphant ending. Against all odds, The Losers' Club cast the dancing demon clown into the hellacious pit from whence it came. The motley crew stood tall, knowing they had won a great victory over the child-eating beast. Then the credits rolled, slamming the real title of the movie on screen: IT: Chapter One. None of the Losers may know it, but this party is just getting started. After banking over $117 million in a single weekend, you can bet Warner Bros. is going to keep this monster bash going all the way through 2019 when IT: Chapter Two is expected to arrive in theaters. Though the studio kept mum on the real title of the film (and didn't even mention the post-credits tease), it's pretty clear Warner Bros. was irrepressibly confident in director Andy Muschietti's final product long before it debuted.
Suicide Squad 2
Gavin O'Connor is on board to write the sequel to "Suicide Squad," and is also in talks to direct the film that stars Will Smith, Margot Robbie, and Jared Leto. The movie is a top priority at Warner Bros. and looks to be one of the two DC properties (the other being New Line's "Shazam!") to begin production next year. Given the ensemble's busy schedule, the shoot wasn't expected to start until fall of 2018. So while there's still time, the studio is eager to get someone on board to pen a script. Zach Penn wrote a previous draft.
X men Spin Off X force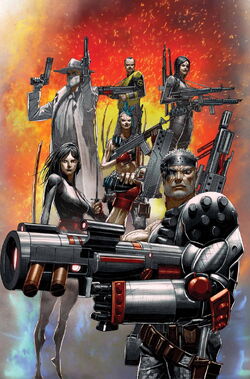 Fox has set Drew Goddard, who was nominated for an Oscar for penning The Martian, to write and direct X-Force, its X-Men spin-off that will feature both Deadpool and Cable, The Hollywood Reporterhas confirmed. Simon Kinberg, who shepherds the X-Men franchise for the studio, Lauren Shulder Donner and Deadpool star Ryan Reynolds will produce the feature. X-Force was a spin-off of New Mutants, the very first X-Men spin-off, that launched in the early 1990s and was co-created by Rob Liefeld, best known as the co-creator of Deadpool. The character Cable led the team that was known as a more militant take on the mutant heroes and included such characters as Shatterstar, Domino and Feral. X-Force has been in the works for some time — Jeff Wadlow at one point wrote a draft and was slated to direct — but this incarnation follows a thread spun from the Reynolds Deadpool movies.
Disney Streaming App
Sorry, Netflix: Disney is going over the top. During a mixed third-quarter earnings call on Tuesday, Disney CEO Bob Iger announced that the company is ending its licensing deal with Netflix and will start offering Disney and Pixar movies on a Disney-branded subscription service starting in 2019. Iger also said that Disney is launching an ESPN OTT service as the company moves aggressively into the direct-to-consumer space. Making this pivot possible is a $1.58 billion investment by Disney in BAMTech, the streaming company founded by Major League Baseball. Last year, Disney acquired a 33% stake in BAMTech for $1 billion, but its new stake makes Disney the majority owner. "This acquisition and the launch of our direct-to-consumer services mark an entirely new growth strategy for the company, one that takes advantage of the incredible opportunity that changing technology provides us to leverage the strength of our great brands," said Iger.
Greatest American Hero Reboot
ABC has given a put pilot commitment to the half-hour single-camera project. In it, the unlikely (super)hero at the center — Ralph Hinkley (played by William Katt) in the original series — is Meera, an Indian-American woman. The Greatest American Herocomes from Fresh Off  the Boat writer-producer Rachna Fruchbom and Nahnatchka Khan's Fierce Baby. 20th Century Fox TV, where Fierce Baby is based and Fruchbom recently signed an overall deal, will co-produce with ABC Studios. Written by Fruchbom, the re-imagining of Greatest American Hero centers on Meera, a 30-year-old Indian-American woman from Cleveland whose talents include tequila drinking, karaoke and not much else. Then some aliens entrust her with a super suit to protect the planet, and the world has never been in more unreliable hands.
Download X96's App