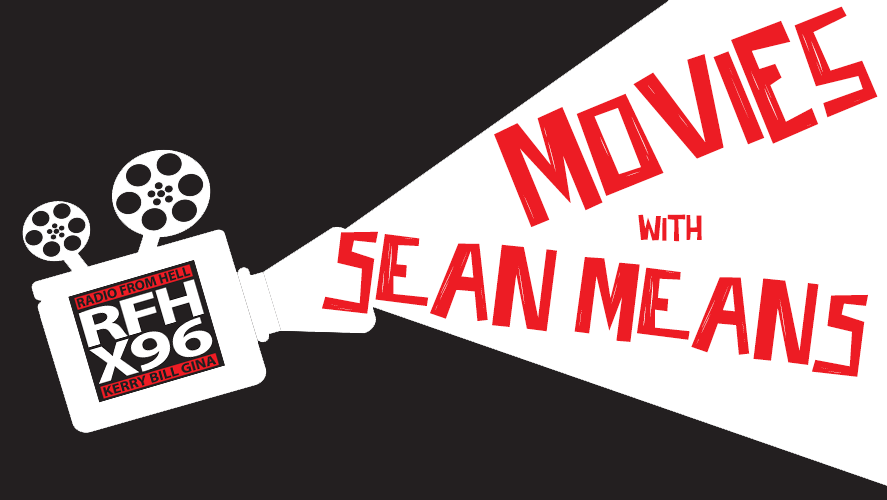 Artsies:
Darkest Hour – 3 stars
[arve url="https://www.youtube.com/watch?v=4pNOCzV5jG0″ /]
During the early days of World War II, with the fall of France imminent, Britain faces its darkest hour as the threat of invasion looms. As the seemingly unstoppable Nazi forces advance, and with the Allied army cornered on the beaches of Dunkirk, the fate of Western Europe hangs on the leadership of the newly-appointed British Prime Minister Winston Churchill (Academy Award nominee Gary Oldman). While maneuvering his political rivals, he must confront the ultimate choice: negotiate with Hitler and save the British people at a terrible cost or rally the nation and fight on against incredible odds. Directed by Joe Wright, DARKEST HOUR is the dramatic and inspiring story of four weeks in 1940 during which Churchill's courage to lead changed the course of world history.     Read More
Director: Joe Wright
Starring: Gary Oldman, Lily James, Kristin Scott Thomas
Thelma – 3 1/2 stars
[arve url="https://www.youtube.com/watch?v=moZMdemqHsg" /]
Thelma, a shy young student, has just left her religious family in a small town on the west coast of Norway to study at a university in Oslo. While at the library one day, she experiences a violent, unexpected seizure. Soon after, she finds herself intensely drawn toward Anja, a beautiful young student who reciprocates Thelma's powerful attraction. As the semester continues, Thelma becomes increasingly overwhelmed by her intense feelings for Anja – feelings she doesn't dare acknowledge, even to herself – while at the same time experiencing even more extreme seizures. As it becomes clearer that the seizures are a symptom of inexplicable, often dangerous, supernatural abilities, Thelma is confronted with tragic secrets of her past, and the terrifying implications of her powers.     Read More
Director: Joachim Trier
Starring: Eili Harboe, Kaya Wilkins, Henrik Rafaelsen
Fartsies:
Father Figures – not screened by me
[arve url="https://www.youtube.com/watch?v=1PZnoiQZ4_8″ /]
Upon learning that their mother has been lying to them for years about their allegedly deceased father, two fraternal twin brothers hit the road in order to find him.     Read More
Director: Lawrence Sher
Starring: Owen Wilson, J.K. Simmons, Christopher Walken
Jumanji: Welcome to the Jungle – not screened by me – opened Wednesday
[arve url="https://www.youtube.com/watch?v=leE10vdvkho" /]
When four high-school kids discover an old video game console with a game they've never heard of–Jumanji–they are immediately drawn into the game's jungle setting, literally becoming the avatars they chose: gamer Spencer becomes a brawny adventurer (Dwayne Johnson); football jock Fridge loses (in his words) "the top two feet of his body" and becomes an Einstein (Kevin Hart); popular girl Bethany becomes a middle-aged male professor (Jack Black); and wallflower Martha becomes a badass warrior (Karen Gillan). What they discover is that you don't just play Jumanji–you must survive it. To beat the game and return to the real world, they'll have to go on the most dangerous adventure of their lives, discover what Alan Parrish left 20 years ago, and change the way they think about themselves–or they'll be stuck in the game forever…      Read More
Director: Jake Kasdan
Starring: Dwayne Johnson, Karen Gillan, Kevin Hart
All the Money in the World – not screened by me – opening Christmas Day
[arve url="https://www.youtube.com/watch?v=VJneeDGMMtk" /]
ALL THE MONEY IN THE WORLD follows the kidnapping of 16-year-old John Paul Getty III (Charlie Plummer) and the desperate attempt by his devoted mother Gail (Michelle Williams) to convince his billionaire grandfather (Christopher Plummer) to pay the ransom. When Getty Sr. refuses, Gail attempts to sway him as her son's captors become increasingly volatile and brutal. With her son's life in the balance, Gail and Getty's advisor (Mark Wahlberg) become unlikely allies in the race against time that ultimately reveals the true and lasting value of love over money.     Read More
Director: Ridley Scott
Starring: Michelle Williams, Christopher Plummer, Mark Wahlberg
Downsizing – 1 1/2 stars
When scientists discover how to shrink humans to five inches tall as a solution to over-population, Paul (Matt Damon) and his wife Audrey (Kristen Wiig) decide to abandon their stressed lives in order to get small and move to a new downsized community–a choice that triggers life-changing adventures.     Read More
Director: Alexander Payne
Starring: Matt Damon, Christoph Waltz, Hong Chau
Pitch Perfect 3 – 2 stars
[arve url="https://www.youtube.com/watch?v=qZkuyLsN3gM" /]
Now graduated from college and out in the real world where it takes more than a cappella to get by, the Bellas return in Pitch Perfect 3, the next chapter in the beloved series that has taken in more than $400 million at the global box office. After the highs of winning the World Championships, the Bellas find themselves split apart and discovering there aren't job prospects for making music with your mouth. But when they get the chance to reunite for an overseas USO tour, this group of awesome nerds will come together to make some music, and some questionable decisions, one last time.     Read More
Director: Trish Sie
Starring: Anna Kendrick, Rebel Wilson, Brittany Snow
Molly's Game – 3 stars – opening Christmas Day
MOLLY'S GAME is based on the true story of Molly Bloom, an Olympic-class skier who ran the world's most exclusive high-stakes poker game for a decade before being arrested in the middle of the night by 17 FBI agents wielding automatic weapons. Her players included Hollywood royalty, sports stars, business titans and finally, unbeknownst to her, the Russian mob. Her only ally was her criminal defense lawyer Charlie Jaffey, who learned that there was much more to Molly than the tabloids led us to believe.     Read More
Director: Aaron Sorkin
Starring: Jessica Chastain, Idris Elba, Kevin Costner
The Greatest Showman – 3 1/2 stars – opened Wednesday
Inspired by the imagination of P.T. Barnum, The Greatest Showman is an original musical that celebrates the birth of show business & tells of a visionary who rose from nothing to create a spectacle that became a worldwide sensation.     Read More
Director: Michael Gracey
Starring: Hugh Jackman, Michelle Williams, Zac Efron
---
Subscribe to X96's News!
Get the latest music news, contests and flyaways, and more straight to your inbox with our weekly emails.