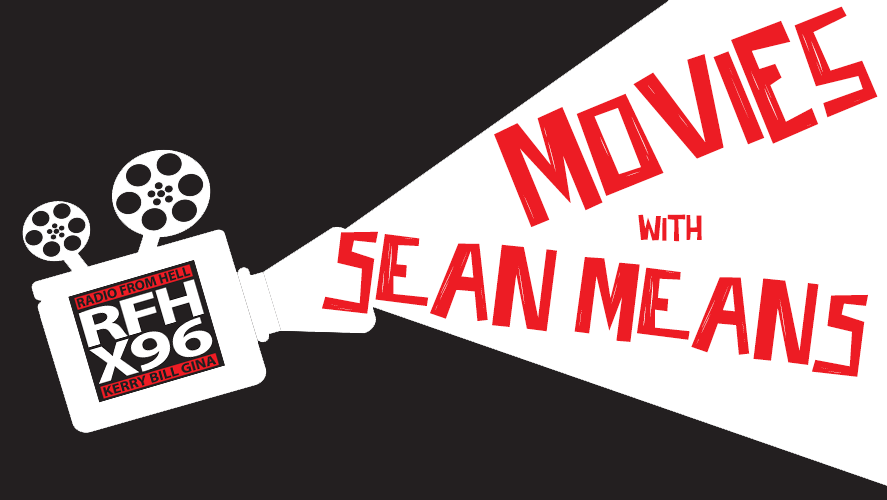 Artsies:
Thoroughbreds – not screened
Childhood friends Lily and Amanda reconnect in suburban Connecticut after years of growing apart. Lily has turned into a polished, upper-class teenager, with a fancy boarding school on her transcript and a coveted internship on her resume; Amanda has developed a sharp wit and her own particular attitude, but all in the process of becoming a social outcast. Though they initially seem completely at odds, the pair bond over Lily's contempt for her oppressive stepfather, Mark, and as their friendship grows, they begin to bring out one another's most destructive tendencies. Their ambitions lead them to hire a local hustler, Tim, and take matters into their own hands to set their lives straight.
Director: Cory Finley
Starring: Olivia Cooke, Anya Taylor-Jay, Anton Yelchin
 The Cured – 3 stars
What happens when the undead return to life? In a world ravaged for years by a virus that turns the infected into zombie-like cannibals, a cure is at last found and the wrenching process of reintegrating the survivors back into society begins. Among the formerly afflicted is Senan (Sam Keeley), a young man haunted by the horrific acts he committed while infected. Welcomed back into the family of his widowed sister-in-law (Ellen Page), Senan attempts to restart his life-but is society ready to forgive him and those like him? Or will fear and prejudice once again tear the world apart? Pulsing with provocative parallels to our troubled times, The Cured is a smart, scary, and hauntingly human tale of guilt and redemption.
Director: David Freyne
Starring: Ellen Page, Sam Keely
 Before We Vanish – 3 stars
In his twentieth film, acclaimed horror director Kiyoshi Kurosawa reinvents the alien movie as a unique and profoundly human tale of love and mystery. Three aliens travel to Earth on a reconnaissance mission in preparation for a mass invasion. Having taken possession of human bodies, the visitors rob the hosts of their essence – good, evil, property, family, belonging – leaving only hollow shells, which are all but unrecognizable to their loved ones. Equally hilarious, thrilling, and profound, BEFORE WE VANISH reminds audiences of the continued strength of one of Japanese cinema's most unique auteurs – and the value of the human spirit.
Director: Kiyoshi Kurosawa
Starring: Masami Nagasawa, Hiroki Hasegawa
A Fantastic Woman – 3 1/2 stars
Marina and Orlando are in love and planning for the future. Marina is a young waitress and aspiring singer. Orlando is 20 years older than her, and owns a printing company. After celebrating Marina's birthday one evening, Orlando falls seriously ill. Marina rushes him to the emergency room, but he passes away just after arriving at the hospital. Instead of being able to mourn her lover, suddenly Marina is treated with suspicion. The doctors and Orlando's family don't trust her. A woman detective investigates Marina to see if she was involved in his death. Orlando's ex-wife forbids her from attending the funeral. And to make matters worse, Orlando's son threatens to throw Marina out of the flat she shared with Orlando. Marina is a trans woman and for most of Orlando's family, her sexual identity is an aberration, a perversion. So Marina struggles for the right to be herself. She battles the very same forces that she has spent a lifetime fighting just to become the woman she is now – a complex, strong, forthright and fantastic woman.
Director: Sebastián Lelio
Starring: Daniela Vega, Francisco Reyes
Fartsies:
The Strangers: Prey at Night – not screened
A family's road trip takes a dangerous turn when they arrive at a secluded mobile home park to stay with some relatives and find it mysteriously deserted. Under the cover of darkness, three masked psychopaths pay them a visit to test the family's every limit as they struggle to survive. Johannes Roberts directs this horror film inspired by the 2008 smash hit THE STRANGERS.
Director: Johannes Roberts
Starring: Bailee Madison, Christina Hendricks
The Hurricane Heist – not screened
Under the threat of a hurricane, opportunistic criminals infiltrate a US Mint facility to steal $600 million for the ultimate heist. When the hurricane blows up into a lethal CATEGORY 5 storm and their well-made plans go awry, they find themselves needing a vault code known only by one Treasury Agent (Maggie Grace), a need that turns murderous. But the Treasury agent has picked up an unlikely ally, a meteorologist (Toby Kebbell) terrified of hurricanes but determined to save his estranged brother kidnapped by the thieves. He uses his knowledge of the storm as a weapon to win in this non-stop action thriller ride charged with adrenaline throughout.
Director: Rob Cohen
Starring: Maggie Grace, Toby Kebbel, Ryan Kwanton
Gringo – screening Wednesday night
Combining dark comedy with dramatic intrigue, Gringo joyrides across the border into Mexico, where all is not as it seems for mild-mannered American businessman Harold Soyinka (David Oyelowo). Crossing the line from citizen to criminal, Harold tangles with duplicitous business partners, Mexican drug lords, international mercenaries, and the DEA. As he attempts to survive in one of the most dangerous places on earth, the question lingers: is this ordinary man in way over his head, or is he two steps ahead? Directed by Nash Edgerton, who made his feature length directorial debut with the acclaimed Australian thriller The Square, Gringo also stars Joel Edgerton, Amanda Seyfried, Charlize Theron, Yul Vazquez, Thandie Newton, and Sharlto Copley. Financed by Amazon Studios, the film is written by Anthony Tambakis and Matthew Stone, and produced by Rebecca Yeldham, Nash Edgerton, Beth Kono, A.J. Dix, Charlize Theron and Anthony Tambakis.
Director: Nash Edgerton
Starring: David Oyelowo, Charlize Theron, Joel Edgerton
A Wrinkle in Time – 3 stars
Meg Murry (Storm Reid) is a typical middle school student struggling with issues of self-worth who is desperate to fit in. As the daughter of two world-renowned physicists, she is intelligent and uniquely gifted, as is Meg's younger brother Charles Wallace (Deric McCabe), but she has yet to realize it for herself. Making matters even worse is the baffling disappearance of Mr. Murry (Chris Pine), which torments Meg and has left her mother (Gugu Mbatha-Raw) heartbroken. Charles Wallace introduces Meg and her fellow classmate Calvin (Levi Miller) to three celestial guides-Mrs. Which (Oprah Winfrey), Mrs. Whatsit (Reese Witherspoon) and Mrs. Who (Mindy Kaling)-who have journeyed to Earth to help search for their father, and together they set off on their formidable quest. Traveling via a wrinkling of time and space known as tessering, they are soon transported to worlds beyond their imagination where they must confront a powerful evil. To make it back home to Earth, Meg must look deep within herself and embrace her flaws to harness the strength necessary to defeat the darkness closing in on them.
Director: Ava DuVernay
Starring: Storm Reid, Oprah Winfrey, Reese Witherspoon, Mindy Kaling