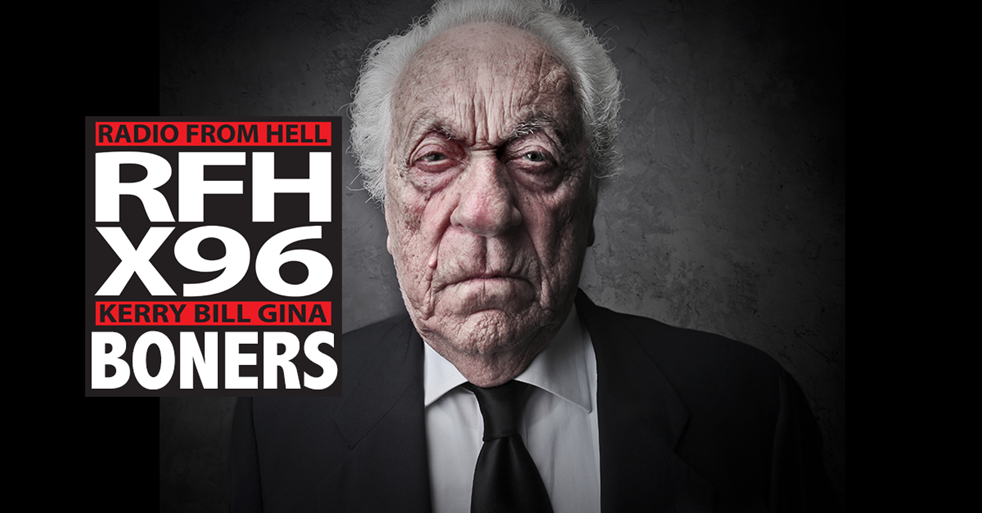 Round One
Boner Candidate #1: YOU NEED TO KEEP YOUR NOSE OUT OF THE KARDASHIAN'S BUSINESS.
A Florida woman announced she was a "Kardashian" before assaulting her neighbor for allegedly being too nosey, police said Monday. Crystal Kohler, 35, was charged with simple battery, according to the Marion County Sheriff's Office. She was arrested Friday after she randomly approached a neighbor and said, "I'm a Kardashian, I'm going to [expletive] you up," the sheriff's office said. Kohler then allegedly pushed the neighbor. The woman told deputies the victim was being too "nosey." The victim told deputies there had been an ongoing problem with Kohler, alleging Kohler screamed at the neighbor for no reason, authorities said.
Boner Candidate #2: NO CHEESE?! YOU ARE SO CRAZY
An Alabama woman claims she was shamed by a local fast-food restaurant when she tried to order a burger without cheese. Jess, a regular at Henry's Burgers and Cream in Brookwood, stopped by the local spot to pick up lunch for her co-workers Tuesday, one of whom is lactose-intolerant. When she got back to the office with the food, she noticed the restaurant forgot to leave the cheese off her co-worker's burger, so she called to have the order corrected. In a post on Facebook, Jess explained she drove back to Henry's to get the correct order, this time without cheese. That's when she noticed the alleged comment left on the bottom of her receipt. "No cheese on this dam burger crazy b—h ordered it," the receipt reads in a photo shared by Jess.
Boner Candidate #3: GREAT, I HAVE A BROKEN LEG AND I'M NOT EVEN DRUNK.
Early last Thursday morning, a man was driving down an expressway in Xuzhou, Jiangsu province when he saw police stopping cars ahead of him for a sobriety test. Apparently hoping to avoid getting into trouble with the law, the man abandoned his van on the side of an exit, dashed across the highway, and hopped over the median, attempting to find a way out of this predicament. After failing to catch a cab, the man decided that the only thing to do was to jump down from the overpass. And that's where police found him, with a broken leg. The man explained to one officer that he had been drinking the night before and was worried that the alcohol would register in the test. However, at the hospital, he was found to have a BAC of zero.
Round Two
Boner Candidate #1: WE DIDN'T HAVE AN "F"
Hong Kong-based international airline Cathay Pacific had to send one of its planes "back to the shop" after the letter "f" was missing from its name painted in massive green letters on the side of the jet. Photos posted online by the company Tuesday show the misspelled "Cathay Paciic" printed on the plane. "Oops this special livery won't last long! She's going back to the shop!" the airline said in a tweet. Social media users found the humor in the glaring typo.  "Oops that's no "F" ing good," @Scarfie1 tweeted. Another user, Adam Shellard, tweeted: "That guy had one job!"
Boner Candidate #2: PLEASE DO NOT USE OUR GOD IN YOUR CAMPAIGN ADS.
A recent campaign ad from Fort Bend County, Texas, has members of the Asian-American community in an uproar.  The county's Republican Party apologized after its ad targeting Hindu voters in The India Herald, an area paper, sparked controversy, with many calling it offensive. The ad, placed in time for the Hindu festival Ganesh Chaturthi (which this year began on Sept. 13), depicted the god Ganesha, an elephant-headed deity. Likening the god to the Republican Party's elephant symbol, the ad read, "Would you worship a donkey or an elephant? The choice is yours."  The county has a large proportion of Asian-Americans — almost 20 percent of the population — and a relatively high number of Urdu, Gujarati and Hindi speakers. In a statement released Wednesday, Fort Bend County Republican Party Chairman Jacey Jetton said the ad was placed in "celebration" of the holiday
Boner Candidate #3: SO WHAT? I SHOULD JUST KEEP HER LOCKED UP IN THE HOUSE ALL DAY?
A man was arrested at a Pennsylvania fair for using a dog leash to walk his wife, who has late-stage dementia, police said. Walter William Wolford Sr., 66, of Hagerstown, was charged with one count of simple assault at the York Fair on Saturday, after a witness told police they saw Wolford leading his wife, Catherine Wolford, around the fairgrounds with a red nylon dog leash about 8 feet long, the York Daily Record reports. At one point, Wolford was spotted yanking the leash, causing his wife's head to "move backwards and for her to sustain red marks around her throat area," according to charging documents. Responding cops noted Catherine Wolford's condition as she was being treated by medical personnel at the fair. "She was very disoriented, did not know where she was, her own name, and spoke in gibberish," West Manchester Township police said in a report.
Download X96's App