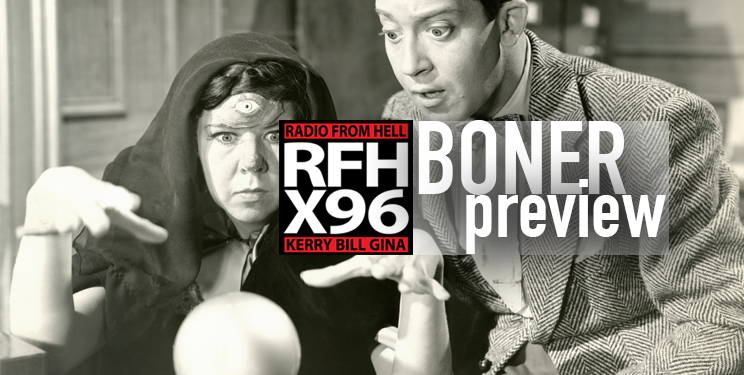 Boner Candidate #1: LUCKY IT WAS ONLY A THUMB, DUMB ASS
In the clip two handlers can be seen eagerly explaining to the holidaymakers how to correctly hold the reptile's head as the female trainer straddles the beast. Finishing off their demonstration with the alligator, the pair allow a tourist to come forward to see the creature up close. Jumping off the 6ft-long animal, the female handler allows the holidaymaker to take her place on its back.
Boner Candidate #2: WE ONLY TIP CITIZENS
Most food servers get tips from customers when they do the job. All Sadie Elledge got was a xenophobic insult. On Monday, the 18-year-old waitress was working the lunch shift at Jess' Lunch, in Harrisonburg, Virginia. At one of her tables was a couple that ordered two gyros and a salad. Elledge told WHSV reporter Isabel Rosales that she gave them decent service, but when it came time to pay the $26.11 bill, she found a surprise on her receipt.
Boner Candidate #3: WE WERE A LITTLE SHORT HANDED
Two people were arrested Sunday after a tip led Florida police to a funeral home where they found 16 bodies in varying degrees of decay. Funeral director Gregory Dunphy, 64, and Felicia Boesch, 39, the daughter of the funeral home's owner, were arrested and charged with a combined 16 misdemeanor counts of unlawful storage of human remains.
Boner Candidate #4: HEY, THAT'S WHAT I CALL IT TOO!
A 21-year-old Nebraska man suspected of masturbating in public on two separate occasions tried to convince police that what bystanders had witnessed was actually his mixing a protein shake in his car. Nathan Grimes, of Lincoln, was arrested on Tuesday on two counts of indecent exposure after he was allegedly spotted pleasuring himself last week, and then again on Monday.
Boner Candidate #5: THIS RACIST SHOULD NOT WEAR BIKINIS
In the clip, filmed by the victims of the verbal assault, she lets rip on a number of topics, from drug use to Martin Luther King. At one point during her tirade her own daughter tries to stop her from continuing. The footage, filmed in March, in Tallahassee Florida, has been watched hundreds of thousands of times and many viewers have been incensed by the woman's behavior.She yells at the group: "You should have stayed in Africa."
Boner Candidate #6: PLEASE DO NOT PAINT THE BIRDS
Birds don't need your help to look fabulous. The Florida Fish and Wildlife Commission is asking the public to stop painting birds, specifically the white ibis. The bird is protected in the state of Florida and painting them is not only illegal, it's cruel and can cause serious damage. Last July, the FWC had to remind Florida residents to also stop painting tortoises and turtles.
Download X96's App