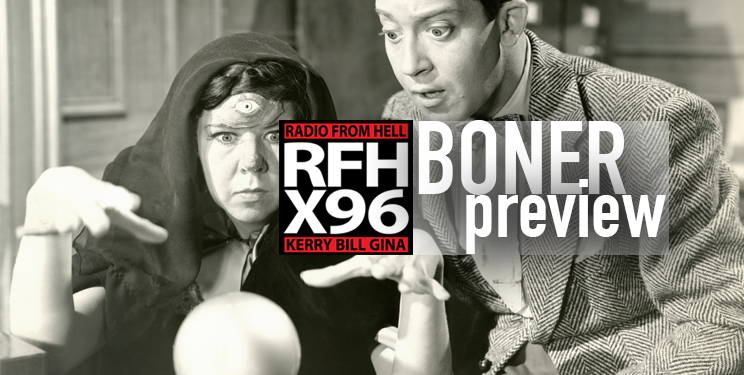 Boner Candidate #1: MAKING OFF WITH JESUS
The police were searching on Thursday for three laughing thieves who made off with a statue of Jesus from a Roman Catholic church over the weekend, clergy and police officials said. The Diocese of Brooklyn announced the theft on Thursday, a holy day set aside to commemorate Christ's ascension into heaven. The SS. Peter and Paul Church is asking for the return of the statue, said Mother Maria Bendita, the mother superior of the Williamsburg parish to which the church belongs.
Boner Candidate #2: INKED UP KITTENS
A rescue worker believes that two kittens found covered in blue and green ink may have colored as part of a blood sport where dogs attack small animals for betting purposes. The kittens, believed to be between four and five weeks old, were found on Monday by police in West Yorkshire, UK, according to South West News Service. Officers were investigating another animal welfare issue involving a dog and drug-related offenses when they came across the colored kittens.
Boner Candidate #3: RAPE HAS A SILVER LINING.
Earlier this week, The Missouri House of Representatives approved a measure dubbed the "Personhood Bill" that creates a new constitutional amendment on the state ballot defining unborn fetuses as full "persons," giving full legal rights to "unborn human children at every stage of biological development." With the new amendment, the termination of an unborn fetus would be considered murder, making abortions a criminal action. This also includes some forms of birth control and contraceptives.
Boner Candidate #4: HOW MANY TIMES MUST I TELL YOU?! I'M NOT THE PEDRO MARTINEZ YOU ARE LOOKING FOR!
A Connecticut man is suing the city of Bridgeport and its police department after he was arrested three times and was detained in a repeated case of mistaken identity. The Connecticut Post reports  Pedro Martinez filed the suit Tuesday in Bridgeport federal court following numerous run-ins with police officers who mistook him for another Pedro Martinez wanted in Texas.
Boner Candidate #5: A ROOKIE MISTAKE
A 16-year-old boy's plan to rob a pot dealer went awry Friday when he accidentally shot himself in the groin, court documents say. Police responded to a 9:18 p.m. 911 report of someone screaming that they had shot themselves at 9330 59th Ave. SE in Lakewood, Wash., the records state. Officers found the teenager with a gunshot wound through his left groin and left buttocks, and a robber mask nearby.
Boner Candidate #6: WHEN SEX IS JUST TOO LOUD.
A Pennsylvania woman says her family put up with the neighbor from hell for two years and "should have started calling the police a year ago." On March 21, Red Lion police were indeed called and responded to reports that the neighbor, 25-year-old Amanda Marie Warfel, was "loudly fornicating and banging around her bedroom to the degree that the [victim's] dresser and her own bed shook," per an affidavit of probable cause.
Download X96's App