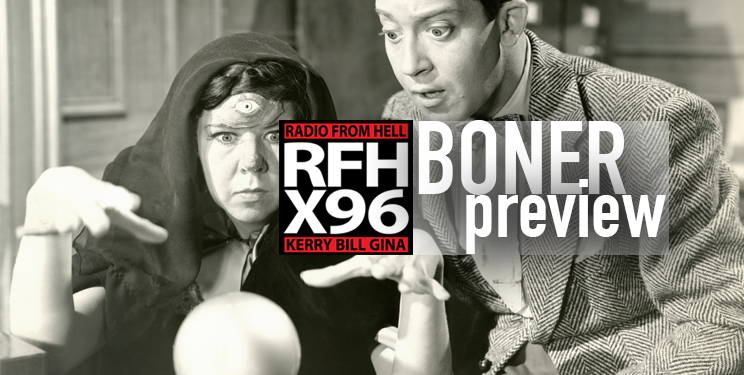 Boner Candidate #1: ANOTHER ONE!
A 3-year-old child was found Monday in a car parked at a Goldsboro McDonald's while the child's parents were passed out from an apparent heroin overdose, police said. Goldsboro police responded around 7:10 a.m. to the restaurant at 2002 Wayne Memorial Drive in reference to a suspicious vehicle in the parking lot. Officers found Steven Britt McCullen, 27, and Christine Danielle McCullen, 26, passed out in the vehicle. Police said there were several open packages of suspected heroin and several more packages of unopened heroin. Syringes were also found on the scene.
Boner Candidate #2: 7 YEARS OLD, 4 FEET TALL, LESS THAN 50 POUNDS.
Kaylb's life was upended as a result of the incident. His mom, Tomesha Primm, took him out of school out of fear for his safety. She said he started having nightmares and wetting the bed. Now the family has filed a lawsuit in hopes that the school district will better train its police officers to work with kids and provide compensatory damages. "To put it simply, [Kaylb] was terrified. School is supposed to be a safe place for kids where they can go and learn to be themselves and learn more generally," said Anthony Rothert, legal director of the Missouri ACLU. "It quite understandably made him feel unsafe and afraid to return." The lawsuit, which names Kansas City Public Schools as well as a school principal and police officer as defendants, is based in part on the police officer's incident report. According to the police officer's account, the child had been "out of control in his classroom and refused to follow my directions." Still, the officer violated Kaylb's right to be free from unreasonable seizures and excessive force, according to the lawsuit.
Boner Candidate #3: SOMEONE IN MY SPECIES DID THIS.
A young Cooper's hawk whose wings had been clipped illegally is recovering at a Utah wildlife rescue facility. It was discovered weakened and flightless Monday in an affluent hillside subdivision above Bountiful. The male bird, dubbed Edward by its rescuers, is expected to survive, but it may never be able to be returned to the wild, according to HawkWatch International's Joseph Dane.
Boner Candidate #4: THE ROBBER WHO COULDN'T SHOOT STRAIGHT
Police responding to a report of gunshots say their suspect ended up in a Salt Lake City hospital, apparently having accidentally shot himself in the leg. Salt Lake City police Detective Richard Chipping said Thursday that details were still being developed, but it appeared the suspect had earlier been involved in an attempted robbery in th area of 2100 South and 200 East. He allegedly tried to intimidate his would-be victims by firing several times into the air — then wounded himself when the pistol discharged as he returned it to his holster.
Boner Candidate #5: THE ONLY CLOWNS WERE THESE TWO GUYS
Police in west Georgia say they've charged two people with making false police reports after they say the pair called 911 to report that people dressed as clowns were trying to lure children into a white van. Troup County Sheriff James Woodruff says 26-year-old Brandon Moody of LaGrange, Georgia, and 27-year-old Rebecca Moody of Valley, Alabama, made separate 911 calls Wednesday. Woodruff tells The LaGrange Daily News deputies responded, found two people in a white van who had run out of gas, and found no clown masks or costumes. Woodruff says the 911 callers acknowledged the report was a hoax.
Boner Candidate #6: MS. BONNER, YOU ARE A BONER
An Evansville mother was arrested after police and school officials said she threatened to blow up Washington Middle School earlier this week. Authorities identified the woman as Billie Jo Bonner, 39. She was arrested on Tuesday.
[polldaddy poll=9525097]