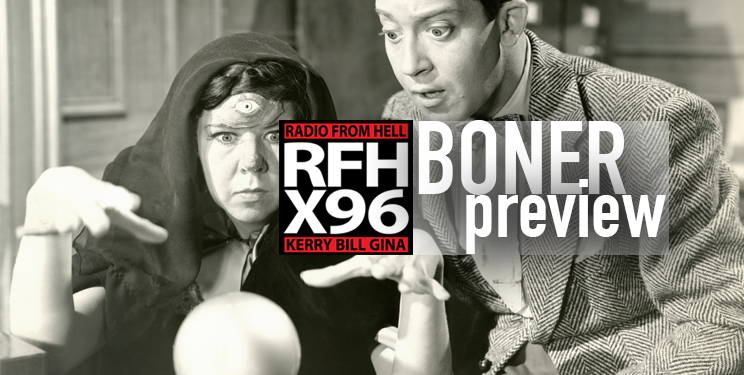 Boner Preview #1: GOD NEEDS A BETTER INSURANCE POLICY
Volunteers are working to clean up a Connellsville church after floodwaters destroyed a wall, sending water and mud into the basement. Connellsville Church of God sits on a hill, but flooding backed up drains. The force of the water collapsed an outside wall, sending 4 feet of water into the fellowship hall.
Boner Preview #2: TIME FOR ANOTHER PRISON BEAT DOWN FOR JARED
Disgraced Subway pitchman Jared Fogle has found a new way to inflict pain on one of his victims, blaming her parents rather than himself for her emotional distress. The unidentified Indiana girl's parents filed suit against Fogle, currently serving 16 years in federal prison, earlier this year for injuries from his invasion of privacy and negligence.
Boner Preview #3: AS CHASE PUTS IT….THIS IS SAD.
Boner sent in from a listener, picture below describes someone going around and burning flags off the cars parked near Wasatch High.
Boner Preview #4: YOU WILL PAY ONE WAY OR ANOTHER
A cab driver whipped a passenger with a belt on a desolate industrial street when the woman tried to leave the taxi without paying for a ride from Manhattan, according to police. The 21-year-old victim hailed a taxi in Midtown on Park Avenue and rode all the way to Johnson Avenue in East Williamsburg, according to police. Nearing her destination at the intersection of Johnson Avenue and White Street, an industrial block at around 1:20 a.m. on Aug. 23, the woman told the driver she didn't think she had money for the fare and tried to leave the car, she later told police.
Boner Preview #5: SPARE THE COAT HANGER SPOIL THE CHILD
An Indiana mother who beat her 7-year-old son with a coat hanger is citing the state's religious-freedom law as a defense against felony child abuse charges, saying her choice of discipline comes straight from her evangelical Christian beliefs. The Indianapolis woman quoted the Bible in court documents. She said that a parent who "spares the rod, spoils the child," and: "Do not withhold discipline from a child; if you strike him with a rod, he will not die. If you strike him with the rod, you will save his soul from Sheol."
Boner Preview #6: DISCOUNT EAR CROPPING NOT A GOOD IDEA
A 19-year-old woman faces felony charges, after allegedly cropping a puppy's ears without a license, and botching the job. Brandi Seipe appeared before a judge on Wednesday, charged with practicing veterinary medicine without a license and animal cruelty. Graphic pictures from Palm Beach County Animal Control show what the charges are all about – a pitbull puppy with his ears cropped unevenly too close to the head, says a real veterinarian. The cuts to the puppy's ears were apparently sutured with fishing line.
Download X96's App