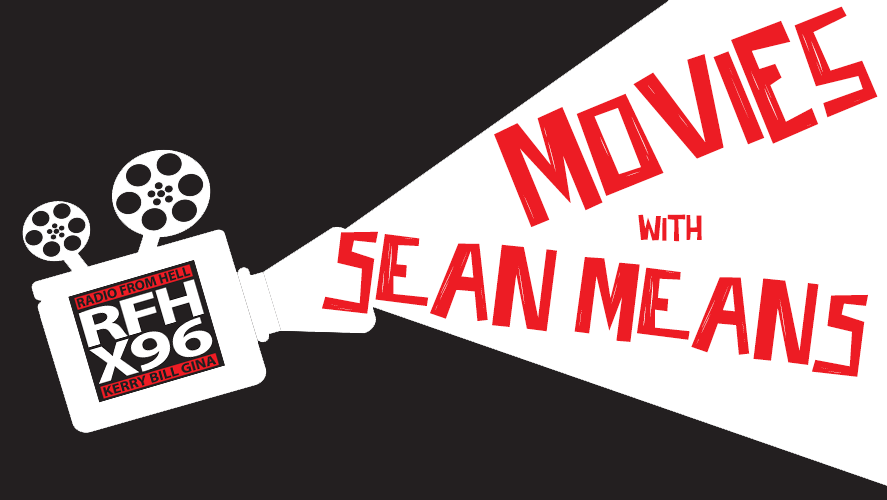 Artsies:
Don't Worry, He Won't Get Far on Foot – 2 1/2 stars
John Callahan has a lust for life, a talent for off-color jokes, and a drinking problem. When an all-night bender ends in a catastrophic car accident, the last thing he intends to do is give up drinking. But when he reluctantly enters treatment -with encouragement from his girlfriend (Rooney Mara) and a charismatic sponsor (Jonah Hill) -Callahan discovers a gift for drawing edgy, irreverent newspaper cartoons that develop an international following and grant him a new lease on life. Based on a true story, this poignant, insightful and often funny drama about the healing power of art is adapted from Callahan's autobiography and directed by two-time Oscar (R) nominee Gus Van Sant. Jack Black, Carrie Brownstein, Beth Ditto and Kim Gordon also star.
Director: Gus Van Sant
Starring: Jaoquin Phoenix, Jonah Hill, Rooney Mara, Jack Black
Blindspotting – 3 1/2 stars
Collin (Daveed Diggs) must make it through his final three days of probation for a chance at a new beginning. He and his troublemaking childhood best friend, Miles (Rafael Casal), work as movers, and when Collin witnesses a police shooting, the two men's friendship is tested as they grapple with identity and their changed realities in the rapidly-gentrifying neighborhood they grew up in. Longtime friends and collaborators, Daveed Diggs and Rafael Casal co-wrote and star in this timely and wildly entertaining story about friendship and the intersection of race and class set against the backdrop of Oakland. Bursting with energy, style, and humor, and infused with the spirit of rap, hip hop, and spoken word, Blindspotting, boldly directed by Carlos Lopez Estrada in his feature film debut, is a provocative hometown love letter that glistens with humanity.
Director: Carlos Lopez Estrada
Starring: Daveed Diggs, Rafael Casal,
Eighth Grade – 3 1/2 stars
Thirteen-year-old Kayla endures the tidal wave of contemporary suburban adolescence as she makes her way through the last week of middle school–the end of her thus far disastrous eighth grade year before she begins high school.
Director: Bo Burnham
Starring: Elsie Fisher, Josh Hamilton, Emily Robinson
Fartsies:
Teen Titans Go! to the Movies – 3 1/2 Stars
When the Teen Titans go to the big screen, they go big! "Teen Titans GO! to the Movies" finds our egocentric, wildly satirical Super Heroes in their first feature film extravaganza – a fresh, gleefully clever, kid-appropriately crass and tongue-in-cheek play on the superhero genre, complete with musical numbers. It seems to the Teens that all the major superheroes out there are starring in their own movies everyone but the Teen Titans, that is! But de facto leader Robin is determined to remedy the situation, and be seen as a star instead of a sidekick. If only they could get the hottest Hollywood film director to notice them. With a few madcap ideas and a song in their heart, the Teen Titans head to Tinsel Town, certain to pull off their dream. But when the group is radically misdirected by a seriously super villain and his maniacal plan to take over the Earth, things really go awry. The team finds their friendship and their fighting spirit failing, putting the very fate of the Teen Titans themselves on the line!
Director: Aaron Horvath, Peter Rida Michail
Starring: Greg Cipes, Scott Menville
Mission Impossible: Fallout – 3 1/2 Stars
The best intentions often come back to haunt you. MISSION: IMPOSSIBLE – FALLOUT finds Ethan Hunt (Tom Cruise) and his IMF team (Alec Baldwin, Simon Pegg, Ving Rhames) along with some familiar allies (Rebecca Ferguson, Michelle Monaghan) in a race against time after a mission gone wrong. Henry Cavill, Angela Bassett, and Vanessa Kirby also join the dynamic cast with filmmaker Christopher McQuarrie returning to the helm.
Director: Christopher McQuarrie
Starring: Tom Cruise, Henry Cavill, Ving Rhames, Simon Pegg, Rebecca Ferguson
Download X96's App