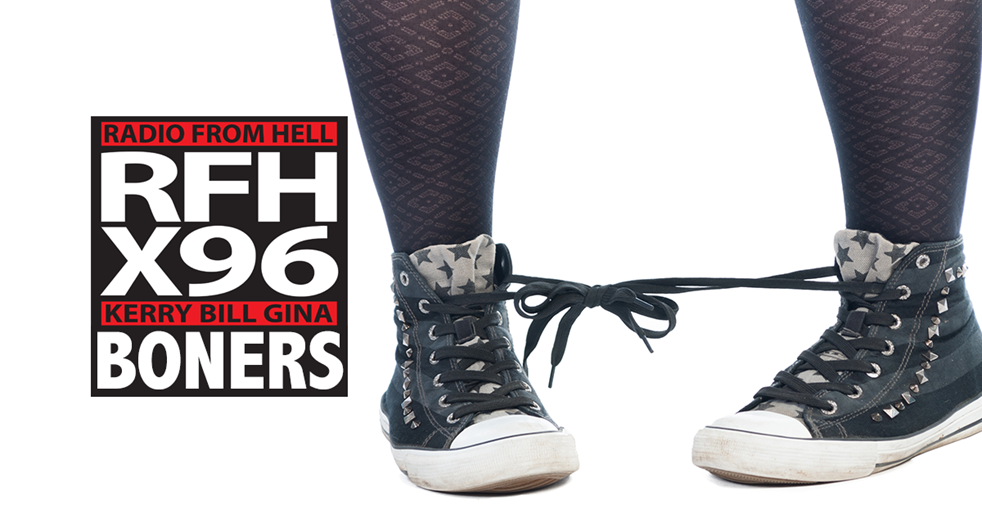 Boner Candidate #1: AT LEAST I MADE IT TO THE PARKING LOT!
A 29-year-old man is recovering after police say he accidentally shot himself in the thigh. It happened around 10:30 a.m. Wednesday in the Scheel's parking lot (that's 11282 South State St.). Lt. Dean Carriger with Sandy Police Department said he had just purchased the weapon. "He took that gun out to his vehicle in the parking lot, at which time he loaded the handgun and attempted to put that gun in a holster." That's when the gun discharged, shooting him in the right thigh.
Boner Candidate #2: HEY, IT'S US!
Last night at X96's Film Festival, we experienced a few technical errors throughout the night. With a change of venue comes it's own surprises. Whether it was Corey O'Brien's screen saver wanting it's 5 min of fame on the silver screen, or the frozen computer- we understand that it's on us. Needless to say, we would like to nominate ourselves for today's Boner!
Boner Candidate #3: WALK THE LINE, I CARTWHEELED THAT LINE!
A 23-year-old New Mexico woman was arrested Friday night on DWI charges after she kept doing cartwheels even after Albuquerque cops told her to stop. And it was all caught on camera. Early Friday evening, officers got reports of a black Volkswagon sedan driving recklessly. They discovered Bryelle Marshall passed out behind the wheel in a vehicle matching that description in the same area at around 6:45 p.m. The sedan was parked partially in a roadway and in the driveway to a trailer park, according to a department release. Marshall woke up when officers started speaking to her and asked her to get out of her vehicle. Officers said she seemed extremely intoxicated, kept stumbling and smelled of alcohol. She also had a difficult time listening to officers commands. How so? Well, when a DWI officer gave her instructions on how to complete the Standardized Field Sobriety Tests (SFSTs), Marshall responded by doing cartwheels in front of officers.
Download X96's App