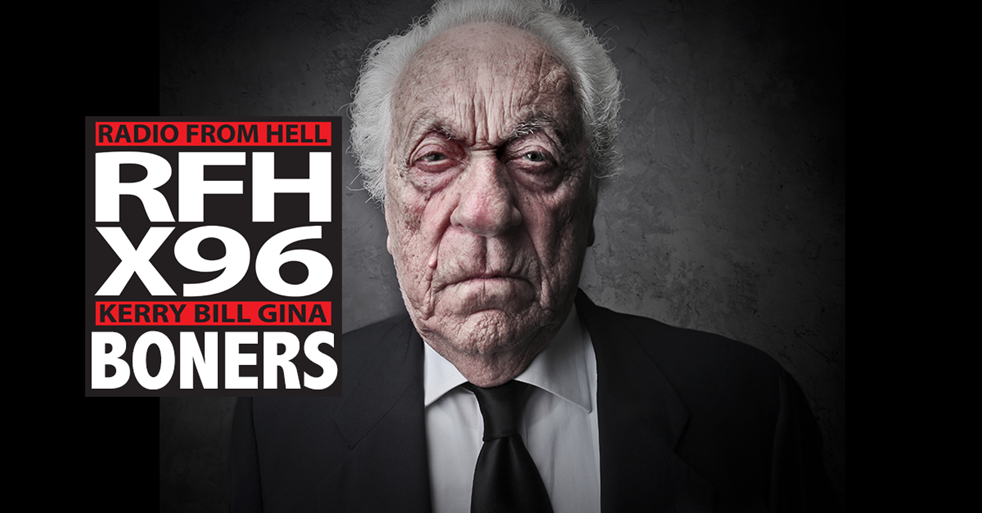 Boner Candidate #1: YOU LIVE IN TRUMP COUNTRY NOW
Calling them gay slurs and taunting, "You live in Trump country now," a drunken scooter rider attacked two Key West men who were on bicycles riding home on Duval Street early Thursday, police said. Kevin Seymour, 38, and Kevin Paul Taylor, 49, said it was a drunken tourist who followed them as they rode south on Duval Street "calling us f—–s and a slew of other anti-gay remarks," according to a police report. At one point, the scooter rider struck the rear tire of Seymour's bike, knocking him to the ground. Police were called to 1221 Duval St. about 1 a.m. Thursday for the report of aggravated battery.
Boner Candidate #2: COME ON! IT'S JUST PART OF THE INITIATION
A Brown County man has been sentenced to three-and-a-half years in prison for amputating a woman's finger with a machete as a ritual to honor a fellow Insane Clown Posse fan. Jonathan Schrap appeared in a Brown County court room Friday morning for a sentencing hearing. In addition to the prison sentence, a judge ordered Schrap to serve four-and-a-half years on extended supervision, and probation. Judge John P. Zakowski seemed flabbergasted by the details of the case, "Where do you go with this? How can this happen? How can this even happen in Green Bay?" Prosecutors say Schrap, the victim, and two others gathered at Schrap's home last August to remember the Insane Clown Posse fan — or Juggalo — who had died last year.
Boner Candidate #3: HE'S A SWEDISH EXPERT, HONEST.
A trans-Atlantic wave of puzzlement is rippling across Sweden for the second time in a week, after a prominent Fox News program featured a "Swedish defense and national security advisor" who's unknown to the country's military and foreign-affairs officials. Swedes, and some Americans, have been wondering about representations of the Nordic nation in the U.S. since President Donald Trump invoked "what's happening last night in Sweden" while alluding to past terror attacks in Europe during a rally Feb. 18. There hadn't been any major incident in Sweden the previous night. Then, Fox News commentator Bill O'Reilly convened an on-air faceoff Thursday over Swedish immigration and crime between a Swedish newspaper reporter and a man identified on screen and verbally as a "Swedish defense and national security advisor," Nils Bildt.
Download X96's App