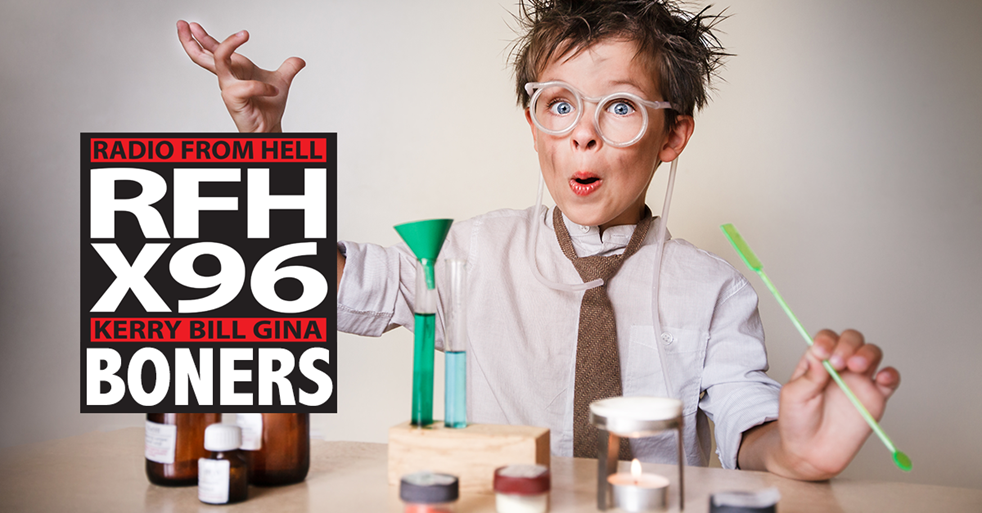 BONER CANDIDATE #1: AT LEAST IT WASN'T SEXUAL?
A 19-year-old white man accused of kicking a coat hanger up the rectum of a mentally disabled black teammate received no jail time at his sentencing on Friday. Former high school football player John R. K. Howard entered a so-called "Alford plea," meaning he maintains his innocence while admitting a judge or jury would likely find him guilty. He was sentenced to probation and community service, and his conviction might be entirely dismissed at a later date. The Twin Falls Times-News writes that supporters of the black player see the sentencing as "a slap on the wrist for a privileged white teen who preyed on a disabled teammate from the only black family in town."
BONER CANDIDATE #2: THE SERIAL ABUSER….LOCK HIM UP
Chris Brown's former neighbor, is backing Karrueche Tran's claims that the "Loyal" singer was abusive during their relationship when he was still on probation for assaulting Rihanna. Just days after Tran was granted a restraining order against her ex after he allegedly threatened to kill her, Cola opened up about the couple's volatile romance, claiming she previously heard Brown beating his then-girlfriend up from her own home. "Some of y'all make me sick to my stomach talking about. Karrueches lying. I've heard him beating her myself. I even called the police," she tweeted. "I used to cry over that situation hearing her screaming at the top of her lungs because i am also a victim of domestic violence."
BONER CANDIDATE #3: WALK IT OFF SISSY! WALK IT OFF!
North Carolina lawmakers hope to allow parents to choose when their concussed kids can return to the field, instead of requiring approval from a qualified medical professional. Seriously. Right now, North Carolina law requires immediate removal of any student displaying concussion symptoms during a game. House Bill 116, should it pass, will give parents the power to decide when their concussed child can resume playing. It is perhaps worth noting that most parents are not qualified medical professionals.
Download X96's App