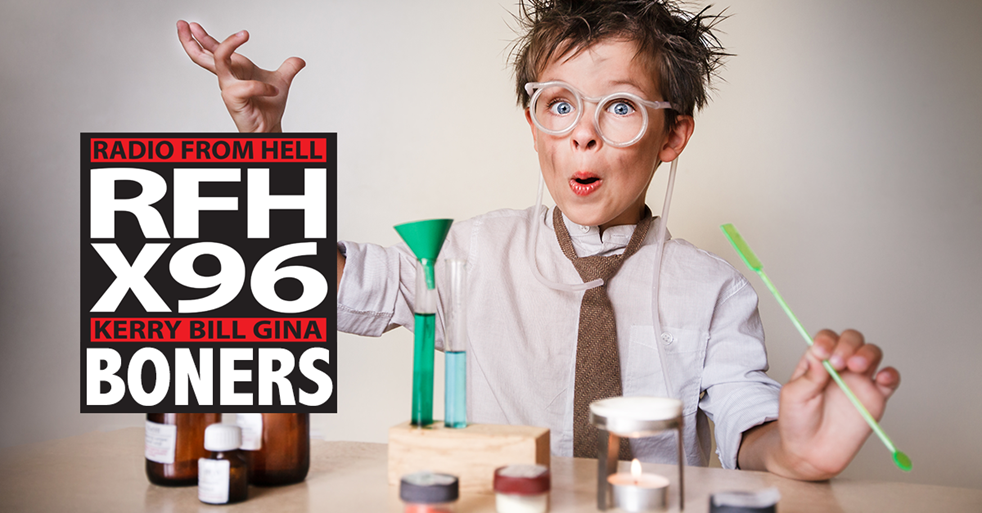 BONER CANDIDATE #1: A VULGAR PRANK BY A BRIANLESS TURD
Nataleigh Schlette and her fiancé Micah Risner thought it would be freaking funny as well hell to not only take a photo of Nataleigh lying in a bathtub with ketchup all over, pretending to be dead, but to send it to Micah's sister, too. And as you can imagine, this prank went to shit pretty quickly.Take a look at the brutally unfunny photo they sent.
"Please help me! I really didn't mean to. I don't remember. We was arguing and I woke up to this," is what Micah texts his sister." He also includes that photo. But don't worry! It seems that Micah's sister wanted to help her brother cover up his horrible crime. Micah informs his sister he's trying to clean his mess, and according to Micah's sister, you have to make sure to get rid of the evidence! The stupidity doesn't end there. Micah wanted to keep the "fun" going, so he shared his murder "confession" and apology to Facebook to try and prank more of his family and friends. But guess what? It seems like Micah's own mother called police, and cops came to the couple's house looking for answers. After cops realized all was well the couple was arrested for "inducing panic." You idiots. "It did go a bit too far," Risner admitted in a Facebook post. "My sense of humor is a little vulgar I admit that. But it's who I am. I'm not out to hurt or make anyone panic."
BONER CANDIDATE #2: CONGRESSMAN KING SAYS WHITE PEOPLE ARE THE BEST AND SMARTEST PEOPLE
Rep. Steve King (R-Iowa) made an outrageous statement about the contributions of Western civilization ― i.e., the one crafted primarily by white people ― over "any other subgroup" during an appearance Monday on MSNBC. Another guest, Esquire editor-at-large Charlie Pierce, noted that the Republican National Convention was likely to be "wired by loud, unhappy, dissatisfied white people" who wouldn't tolerate any sign of party rebellion. Chaos had erupted earlier in the day after opponents of Donald Trump attempted to derail his nomination. King retorted that he was tired of efforts to blame "white people." And then he took it a step further, as is the congressman's wont: He suggested that white people are actually responsible for most of the good in the world. King: "I'd ask you to go back through history and figure out where are these contributions that have been made by these other categories of people that you're talking about. Where did any other subgroup of people contribute more to civilization?" Host Chris Hayes: "Than white people?" King: "Than Western civilization itself. It's rooted in western Europe, eastern Europe and the United States of America and every place where the footprint of Christianity settled the world. That's all of Western civilization." Another member of the panel, White House correspondent April Ryan, fired back asking, "What about Africa? What about Asia?" Hayes stepped in to end the discussion with a rather pointed pronouncement. "We're not going to argue the history of Western civilization," he said. "Let me note for the record that if you're looking at the ledger for Western civilization, [in] every flourishing democracy you've got Hitler and Stalin as well, so there's a lot on both sides." Hayes tweeted about the interview shortly afterward, saying that he was "pretty taken aback" by King's comments, but that arguing over such a statement was "odious".
BONER CANDIDATE #3: YES THE REPRESENTATIVE HAS PARTY PROBLEMS, BUT HE'S NOT A DEMOCRAT.
A popular Ohio state lawmaker — who kept a drink cart in his office and was once accused of having a "partying problem" — was arrested Sunday after police found him passed out in his car at a McDonald's drive-through with a loaded gun. State Rep. Wes Retherford, who was recently re-elected by more than 30 percentage points over his Democratic challenger, faces charges of improperly handling a firearm in a motor vehicle — a felony — and operating a vehicle while under the influence, the Cincinnati Enquirer reports. Retherford, 32, of Hamilton, was arrested the morning after the Butler County GOP's Lincoln Day Dinner, which Retherford attended, according to the newspaper. Messages seeking comment from Retherford were not immediately returned early Monday. Brad Miller, spokesman for Ohio House Speaker Cliff Rosenberger, told The Post that no decisions had been made regarding Retherford as of midday. "Those will be made at a later time, upon assessing all available information," Rosenberger wrote in an email. "Speaker Rosenberger trusts the situation will be resolved in a fair and timely manner. In the meantime, the Speaker extends his thoughts to Rep. Retherford, his family and everyone affected by this incident." Butler County Democrats, meanwhile, noted that a felony conviction would automatically expel Retherford from serving as a state representative. "Alcohol and guns are a reckless mix, and we're glad nobody was physically hurt as a result of Rep. Retherford's actions," Butler County Democratic Executive Committee Chair Jocelyn Bucaro said in a statement. "We are extremely disappointed in Rep. Retherford's actions and pray he takes this opportunity to get the help he so obviously needs."
Download X96's App