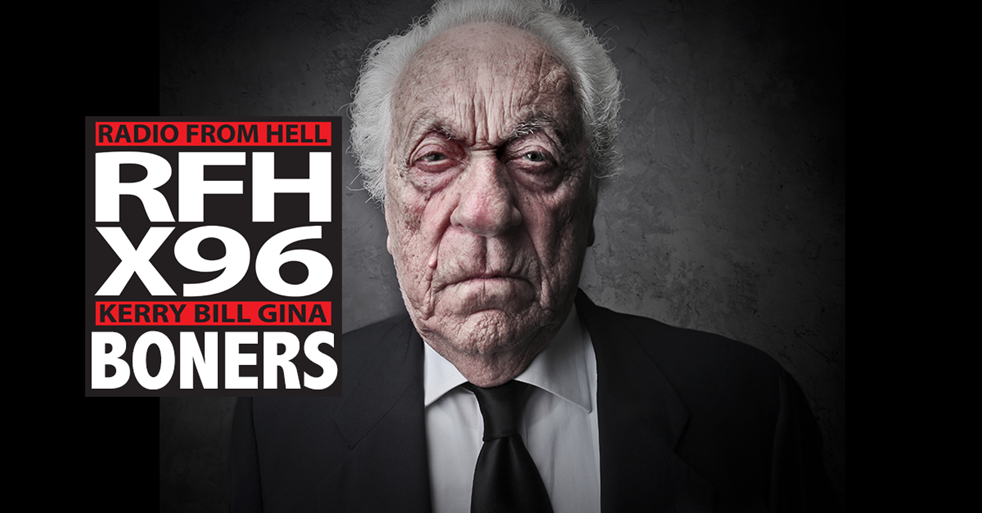 Boner Candidate #1: COME ON… I'LL DO A GOOD JOB. LEMME CIRCUMCISE YOUR SON
A man in Newfoundland was charged for… uh… he… uh… well, he was charged for trying to administer circumcisions in his cabin in the woods. As first reported by the CBC, Josh Chubbs (yes, really), a 23-year-old Newfoundland man, was charged with practising without a medical licence after attempting to talk a woman into letting him perform a circumcision on her son at his home. Chubbs didn't have a medical background but was actively working on a mortician apprenticeship at a Carbonear, Newfoundland, funeral home. Prior to working with cadavers Chubbs told the woman that he had trained in pediatric urology and was perfectly capable of, and legally allowed, to perform circumcisions.
Boner Candidate #2: AGAIN, HOW IS THIS NOT A HATE CRIME?
The Ellis family's home at the beginning of Hanukkah, left, and in the morning, when the menorah was vandalized, right. (Courtesy of Naomi Ellis) Arizona police have arrested four suspects in an apparently anti-Semitic act of vandalism that made national headlines in December. The Chandler Police Department says that a 19-year-old man and three boys were responsible for dismantling a Jewish family's PVC pipe menorah and turning it into a swastika while the family slept. The police department said Clive Jamar Wilson, 19, will face charges of criminal trespass and aggravated criminal damage for the destruction of the family's yard decoration.
Boner Candidate #3: A DARK SKINNED ROBOTICS TEAM? IMPOSSIBLE! HOW DARE THEY!
A team of black and Latinx fourth graders became the target of racism during a robotics competition in Indiana, but they didn't let that stop them from going to the world championships. Last month, the Panther Bots, a five-student team from Indianapolis' Pleasant Run Elementary School, had finished participating in a robotics challenge at Plainfield High School when their competitors saw them in the parking lot and yelled to them, "Go back to Mexico!" according to the The Indianapolis Star. "They were pointing at us and saying, 'Oh my God, they are champions of the city all because they are Mexican. They are Mexican and they are ruining our country,'" Diocelina Herrera, mother of one of the Panther Bot students, told the Star.
[polldaddy poll=9700514]