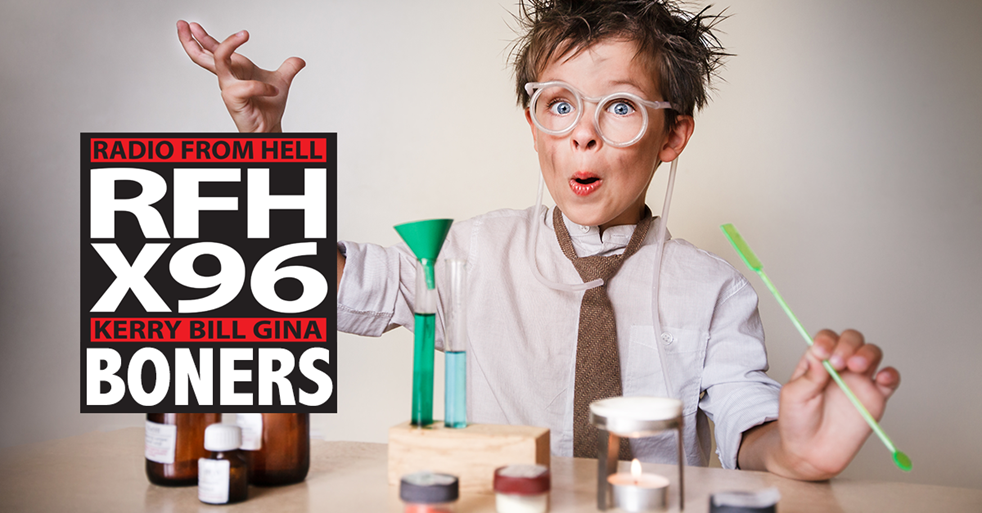 BONER CANDIDATE #1: SOMETIMES YOU SHOULD HIRE A PROFESSIONAL
Maine's state fire marshal says a man burned down his parents' house and killed three pets while trying to exterminate ants in his basement with matches. Investigators say 21-year-old Devon Doucette was trying to incinerate the ants with wooden matches when one of them ignited combustible materials. The fire quickly spread to the rest of the house. Authorities say Doucette was treated for smoke inhalation and burns after he carried some burning items out of the house. They say the house is owned by his parents, who were not home at the time. Authorities say the fire killed two cats and one dog. They say charges are not likely.
BONER CANDIDATE #2: ALL TOOLS OF THE TRADE… ALL OF THEM.
A California man is accused of practicing dentistry without a license in an unsanitary office where he allegedly cooked meth. Joseph Hirsch, of Redwood City, is being held in San Mateo County jail on $500,000 bail after authorities received a tip about his alleged crimes, Mercy News reported. Hirsch, 59, is accused of possessing and manufacturing controlled substances, possessing brass knuckles and possessing ammunition as a felon, the report said. Authorities said it was unclear if any patients had been harmed as a result of treatment allegedly provided by Hirsch. Authorities arrested Hirsch after serving a search warrant at Thermo Dental and a three-month investigation involving California's Department of Dentistry and the state's Department of Justice, Mercury News reported. The office is allegedly surrounded by warehouse businesses and auto-repair shops. A news release revealed authorities discovered a "crude dentist office," with an x-ray machine and dental tools, as well as narcotics and equipment used to manufacture narcotics. A man who answered the phone at Thermos Dentistry told Mercury News he had no comment on the arrest.
BONER CANDIDATE #3: I DARE YOU
Lee de Paauw, an 18-year-old from Queensland state, was at a hostel in the northern Queensland town of Innisfail around 2:30 a.m. on Sunday when he started bragging that he could swim in the river, a known habitat for aggressive saltwater crocodiles, said Sophie Paterson, a British backpacker who was at the hostel. She and several others egged him on, though none of them thought he'd actually get in the water, Paterson said. But get in the water he did. Seconds later, a crocodile latched onto him. "It all happened very fast. Pretty much as soon as he jumped in, there was splashing and screaming," Paterson told Queensland's Courier-Mail newspaper. "There was blood everywhere and he just wouldn't stop screaming." De Paauw managed to pull himself out of the water. Queensland paramedic Neil Noble said the teen suffered extensive injuries to his arm, and was lucky to escape from the crocodile before the animal drowned him.
[polldaddy poll=9701675]