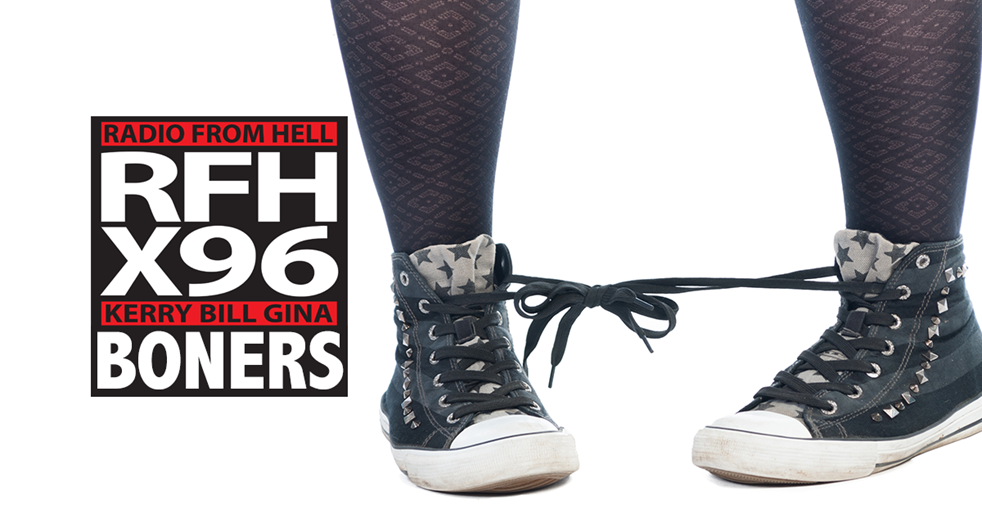 BONER CANDIDATE #1: I JUST LOVE THE MAIL SO MUCH
An Irish postman has expressed his "enormous shame and regret" after he was discovered performing sex acts using a mailbox. Last August, a man who was having work done on his late mother's home in Monea, Northern Ireland, noticed a "puddle" on the ground near his front door, which his mailbox was built into. Suspicious of the mess, he installed a CCTV camera above the door to catch the culprit.  Footage revealed a van from the global mail company Parcelforce pulling up outside the house one lunchtime, the Belfast Telegraph reported. The postman walked to the door, put his genitalia into the mailbox, and appeared to masturbate using the opening. On a second occasion, the offender noticed the camera while he was carrying out the sex act.
BONER CANDIDATE #2: NOT UNTIL WE HAVE A LAW THAT WILL PROTECT GUYS IN COWBOY HATS OUTSIDE OF BARS.
In recent weeks, dozens of headstones were toppled in a Jewish cemetery in Missouri, and in Kansas two Indian immigrants were shot, one killed, by a man who reportedly shouted at them to "Get out of my country." On Tuesday, Buzzfeed reported that four mosques had been burned this year, three of them cases of suspected arson and the fourth still under investigation. Utah lawmakers had an opportunity this legislative session to respond forcefully, to give prosecutors a workable hate- crimes law and to make a clear statement: that we are one community and no one will be allowed to terrorize or attack members of our community for their beliefs or the color of their skin. Instead, the Utah Senate made a very different statement. Lawmakers turned their backs on those who would be protected — essentially, all of us — by the hate crimes legislation and killed SB72 in a backroom, without even allowing the bill to have a public hearing.
BONER CANDIDATE #3: JUST STAY IN ISRAEL
Amar'e Stoudemire says his comments about not wanting a gay teammate in his locker room were SUPPOSED to be "taken as jokes" … and he's sorry for offending the LGBT community.  "I want to apologize for my offensive comments against the LGBT community. These remarks were taken from a larger interview where a reporter was asking me hypothetical questions, and all my answers had a comedic undertone." As we previously reported, Stoudemire — who's playing pro basketball in Israel — told a local media outlet he would "shower across the street" if he found out he had a gay teammate.  "The answers I gave were meant to be taken as jokes & I am deeply sorry for offending anyone." Stoudemire continues … "I am open to creating a dialogue to assist the fight the LGBT community encounters daily and will continue to focus on playing basketball."
---
Subscribe to X96's News!
Get the latest music news, contests and flyaways, and more straight to your inbox with our weekly emails.