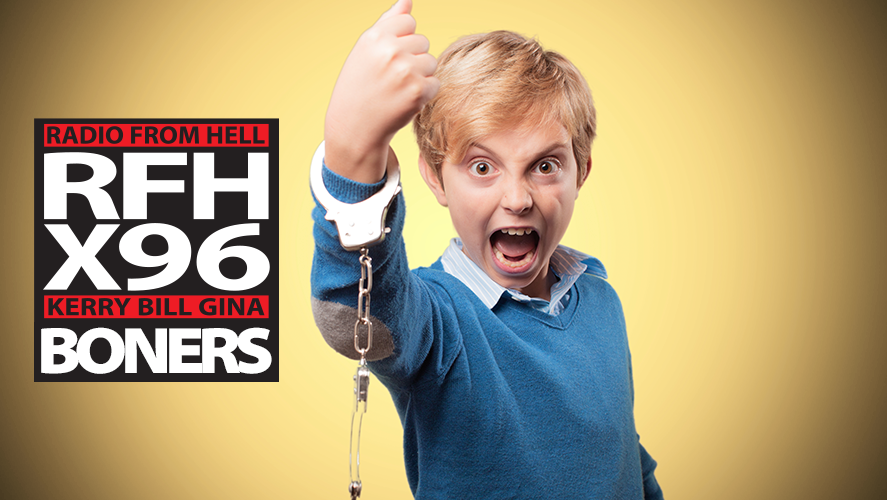 ROUND ONE
Boner Candidate #1: IT'S SO'S YOU CAN TAN FROM THE INSIDE OUT.
In yet another poorly thought-out and terribly dangerous TikTok trend, some beauty influencers are snorting tanning sprays because they claim that it can make their skin darker.
Boner Candidate #2: AN EROTIC AIRDROP
A teacher in Ohio made the mistake of air-dropping her sex tape with 200 students.
Boner Candidate #3: A BLOOD INFUSION
A lawyer in England was caught on camera injecting his own blood into grocery store foods.
ROUND TWO
Boner Candidate #1: WE'VE BEEN SAYING HER NAME WRONG ALL THIS TIME? OH, NO!
Lindsey Lohan makes breaking news with her first TikTok video. In the video, she reveals that we've been saying her name wrong.
Boner Candidate #2: IS THAT A CROSSBOW IN YOUR PANTS OR ARE YOU JUST WALKING FUNNY TO BE FUNNY?
A man tried to walk out of a store with a stolen crossbow.
Boner Candidate #3: AMERICAN PATRIOTS
Conservative radio host Charlie Kirk echoed Donald Trump's talking points regarding the Russia, Ukraine crisis by asking: "Who cares?"