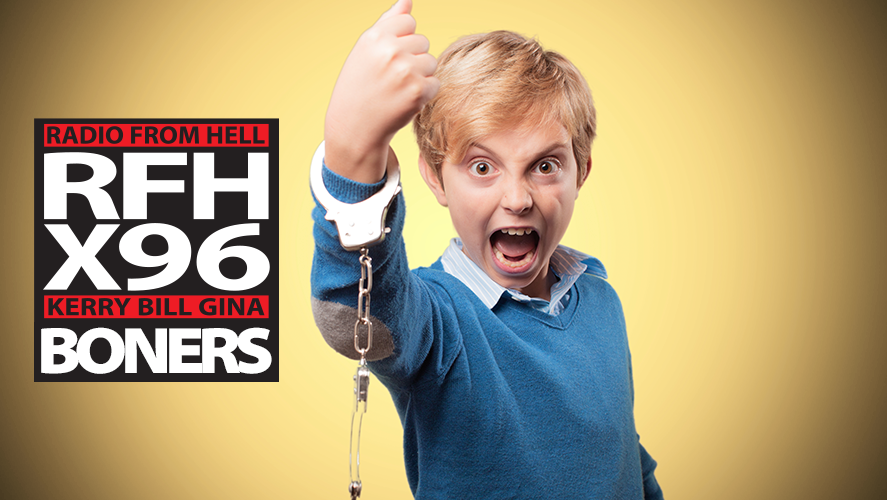 ROUND ONE
Boner Candidate #1: HE WAS RIDING A BIKE AND HE HAD A SWORD. WHAT COULD GO WRONG?
A man in Florida accidentally stabbed himself when he fell off his bike and onto a sword he had in his backpack.
Boner Candidate #2: NOW THERE'S A DAD YOU CAN BE PROUD OF.
During a call on Christmas Eve with the NORAD Santa Tracker, a parent ended the conversation with Joe Biden by saying "Let's Go Brandon".
Boner Candidate #3: NO ONE IS SENDING ANTI-VAXXERS TO DEATH CAMPS.
Anti-vaxxers in Kansas have been condemned after they compared vaccine mandates to the Holocaust.
ROUND TWO
Boner Candidate #1: I THINK WE CAN SEE HE HAD NO OTHER CHOICE.
After arguing with another man about who has a faster car, a 23-year-old in Missouri has been arrested on charges of first-degree murder.
Boner Candidate #2: THE OFFICE OF MAYOR GIVES YOU CERTAIN PRIVELEGES.
Police in Niger discovered almost $9 million worth of cocaine in the local Mayor's truck.
Boner Candidate #3: UTAH POLITICIANS AND THE RIGHT WING MILITIA.
Several Utah Republicans attended a Christmas party in Riverton that was held by the Utah Patriots.
Download X96's App