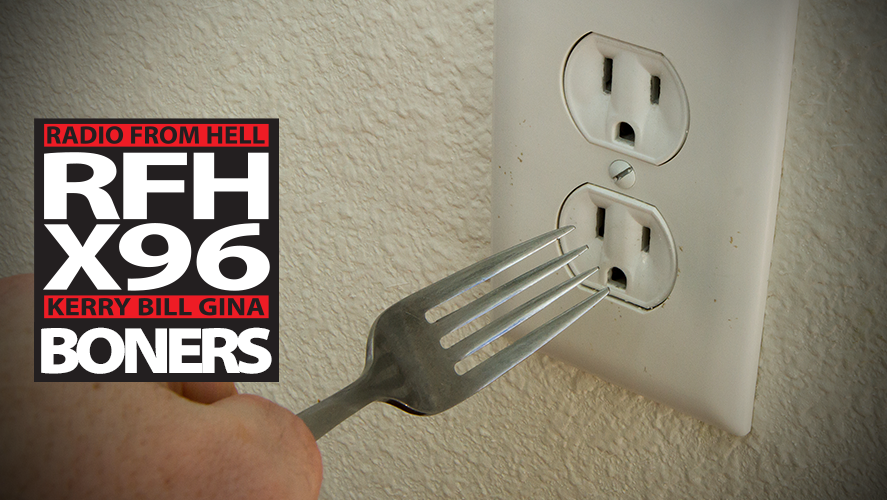 Round One
Boner Candidate #1: WHO GETS THE CHICKEN FINGERS?
A dispute between two Denny's workers grew violent after the two workers couldn't decide who the plate of chicken fingers was for.
Boner Candidate #2: STEALIN' FROM THE DEAD
Thousands of dollars were stolen from bodies taken to a New York morgue by the morgue workers who were tasked with taking care of the bodies.
Boner Candidate #3: GIDDY UP TO THE SLURPEE MACHINE
A mystery man entered a Montana gas station on his horse causing a stir. The man is allowed to come back, as long as he doesn't bring the horse inside with him.
Round Two
Boner Candidate #1: OF ALL THE NAMES HE COULD HAVE USED…
A man arrested for possession of meth attempted to evade the police with a fake name. The plan might have worked, if the name he chose wasn't already a felon.
Boner Candidate #2: IT WAS A EMERGENCY
A drunken man drove his friend to a hospital, blocking the ambulances who needed access to the hospital.
Boner Candidate #3: THEY CALL ME MZ BIZ
Police responded to MZ BIZ Tax services in Huston Texas. The women working there had a dispute with a customer which ended with her holding a gun, and stealing the phones of someone filming.