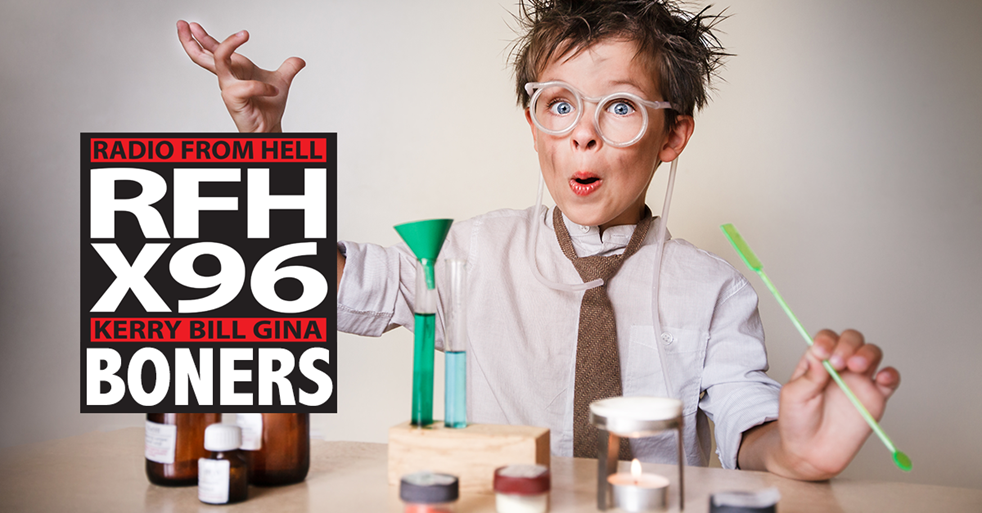 Round One
Boner Candidate #1: SAW FISH HUH. I'LL SHOW YOU.
A man has pleaded guilty to killing an endangered fish unique to Florida waters whose extended nose is lined with teeth that resemble a saw. Federal prosecutors say Chad Ponce of Jacksonville faces a year in prison and a $50,000 fine when he is sentenced for killing the sawfish, which is listed as an endangered species. A sentencing date hasn't been set yet. The sawfish are only found in the southeastern U.S., primarily off the southwest coast of Florida. Sawfish are generally harmless to humans, although they can inflict serious injury with their saw-like noses if threatened. Some grow as large as 17-feet. Prosecutors say Ponce removed the extended nose of a sawfish last year using a power saw while fishing in a boat off the coast of Ponte Verde.
Boner Candidate #2: WHERE ARE ALL THE WHITE PEOPLE
Less than two weeks after a new, bulletproof Emmett Till memorial plaque went up on the banks of the Tallahatchie River in Mississippi, a group of white supremacists was captured on camera attempting to film a propaganda video. The footage came from a new surveillance system that accompanied the redesigned memorial, Patrick Weems, executive director of the Emmett Till Memorial Commission, told NBC News. Weems said it was the first such incident the commission had seen. The video, which was posted on the Sumner Courthouse and Emmett Till Interpretive Center Facebook page on Saturday, shows a group of white people holding a white nationalist banner in front of two photographers/camera people. After identifying the plaque as a monument to a "civil rights movement for blacks," one of the speakers then said, "What we want to know is, where are all of the white people?"
Boner Candidate #3: SORRY
Affirming summary judgment, the 10th Circuit ruled Tuesday that a Colorado family is not entitled to compensation after a 19-hour standoff between police and a shoplifter left their home uninhabitable. "We likewise reject the Lechs' assertion that the police power does not encompass the state's ability to seize property from an innocent owner," U.S. Circuit Judge Nancy Moritz, a Barack Obama appointee, wrote for a three-judge panel. On June 3, 2015, the Greenwood Village Police Department responded to a call of a man shoplifting two belts and a shirt from an area Walmart. The suspect, Jonathan Seacat, shot at police as he fled and then randomly picked the home of Leo and Alfonsia Lech to hide. Only the Lechs' 9-year-old grandson was home at the time and he quickly fled the house. Over the next 19 hours, police attempted to flush Seacat out, eventually using a boom ram on an armored vehicle to tear open holes in the Lechs' home to expose Seacat and make it easier for a sniper to find him. Rendered uninhabitable by the standoff, the Lechs had to be rebuild from the ground up. Greenwood Village offered $5,000 to help with the expense of being rendered homeless but denied accountability for the home's destruction.
Round Two
Boner Candidate #1: WE NEED TO LICENSE PEOPLE TO COMMENT ON THE INTERNET.
Friends, family, teammates and even the NAACP jumped to University of Utah quarterback Tyler Huntley's defense after a Twitter user attempted to insult his intelligence. "Letting Tyler Huntley do a post game interview on national television is not a good look for the quality of a Utah education…" the man wrote after Utah's comeback win against the University of Washington on Saturday. Huntley's mom responded, saying: I usually don't post but this is very inappropriate. If you knew Tyler you'll know interviews is not his thing. Words and actions on and off the field speaks for him. Tyler has always been a honor student, all his life, elementary, middle, high school and college.
Boner Candidate #2: SUCKER PUNCHED BY JESUS
A man dressed in a Jesus Halloween costume allegedly punched a San Diego police officer during a fight in the Gaslamp Quarter. San Diego police said officers were trying to break up a brawl during a Halloween celebration on Fifth Avenue at around 1 a.m. Thursday when the incident happened. According to police, one officer who was attempting to stop the melee was apparently sucker-punched by a man dressed up as Jesus Christ. The officer suffered a two-inch cut to his eye and was taken to the hospital for further evaluation. Meanwhile, police were unable to track down the costumed assailant.
Boner Candidate #3: I'D LIKE TO PUT YOUR EMOTIONAL SUPPORT ANIMAL IN A POT.
Neighbors in East Arlington say it's illegal and waking them up early with its crowing, but the owner claims it's his emotional support animal. Roosters can be loud. They also can be aggressive. People who live near the intersection of Abe Court and Running River Road have had enough. "It's getting ridiculous at this point," Freddy Peugnet said. Peugnet is one of the voices complaining about the rooster in his neighbor's backyard. "Frankly, we're getting very tired. I mean, I'm exhausted right now. My wife's at work, she calls me, she's tired every day. At 3 a.m., we're woken up by a rooster," Peugnet said. Peugnet said he has called animal control. He also tried to get Mayor Lenny Curry's attention on Twitter. But no one could seem to help. Neighbors say they don't need an alarm clock anymore because the rooster in their neighborhood crows all day long. "It'll go for like 20 seconds or 30 seconds. Then it will stop, and then it'll go right back. What's strange is the rooster is in the backyard, and if this is his emotional support animal, why isn't it indoors providing emotional support?" Peugnet said.
Download X96's App