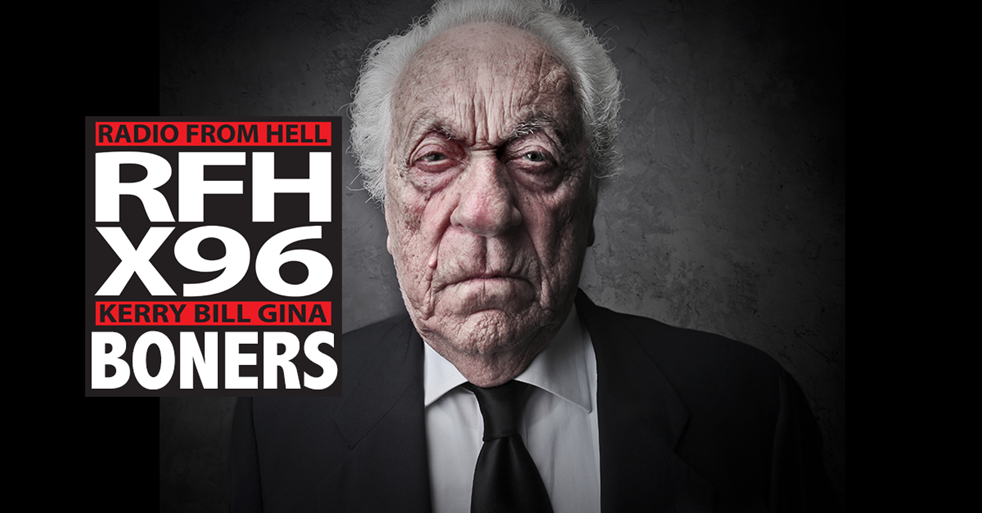 Round 1
Boner Candidate #1: TERRENCE HAS SPOKEN SO EVERYONE SHOULD TAKE HEED
Terrence Howard has broken his silence following the arrest of his embattled "Empire" co-star Jussie Smollett, telling fans "the Jussie I know could never even conceive of something so unconscious." Howard, who plays Lucious Lyon on the hip-hop drama, voiced his support for his on-screen son in an Instagram post on Saturday. "All your lil homies got you… We love the hell outta you," Howard captioned a video showing the 36-year-old actor playing with Howard's young son, Hero. Howard also fiercely defended Smollett against fans who were critical of his support. "Sorry you feel that way but that's the only Jussie I know," he wrote in a reply to one fan. "The Jussie I know could never even conceive of something so unconscious and ugly. His innocence or judgment is not for any of us to decide.
Boner Candidate #2: THERE'S AN UNDERAGE DRINKER AT MY HOUSE WHO SHOULD BE ARRESTED.
An Arkansas teen is back home after calling to confess that he was drinking underaged and needed to be taken into police custody. Cops in Van Buren, Ark., arrested an 18-year-old Thursday after the teen turned himself in for being drunk in his own apartment. "When officers arrived on scene, an 18-year-old man came out of the residence with his hands up and said 'Here I am, I will go peacefully,' " according to statement from the police department. "The young man then gave his name to the officer and said that he was drinking underage, and that he needed to go to jail." Officers granted his wish, but only after offering the man a chance to go back inside his home and stop drinking. He declined and was apprehended for public intoxication. The teen, whose identity officers chose not to release, reportedly had a blood-alcohol level of .112, which is over the legal limit. He is also three years short of the legal drinking age.
Boner Candidate #3: NO, THIS WAS ABOUT THE GREAT DEPRESSION, NOT SLAVERY
A South Carolina mother was outraged after her 10-year-old son was told to pick cotton and sing a "slave song" while on an elementary school field trip — but the school defended the activity, saying it was about the "Great Depression." Jessica Blanchard, whose child attends Ebenezer Avenue Elementary in Rock Hill, S.C., told FOX46 Charlotte she was "livid" to learn her son was told to pick cotton while on the field trip during Black History Month. "I'm African American and my ancestors picked cotton," she said. "Why would I want my son to pick cotton and think it's fun?"A teacher recorded video from the field trip to Carroll School that showed the children singing along to the words: "I like it when you fill the sack. I like it when you don't talk back. Make money for me."
Round 2
Boner Candidate #1: I'LL GIVE YOU A HUNDRED BUCKS TO NOT COME BACK
A woman with disabilities is fighting back after she was told not to return to a popular No Frills grocery store unless she brought help — because she couldn't pack her groceries fast enough. When Linda Rolston complained to head office, Loblaw offered the Alberta woman $100 in compensation on the condition she keep quiet about what happened and not take action against the company. "They can keep the $100. I'm going to tell anybody and continue with my human rights action," said Rolston, who had her voice box removed in 2014 due to cancer. The surgery left her unable to speak without a prosthesis in her throat, and with limited mobility in her shoulders and arms.
Boner Candidate #2:IF YOU KNOW SOMEONE IN ARIZONA, ENCOURAGE THEM TO MOVE TODAY
As the measles outbreak in the Pacific Northwest continues to worsen, an Arizona House panel has approved multiple bills to expand vaccine exemptions in the state, the Arizona Republic reported Friday. The paper reported the state House Health and Human Services Committee approved three bills with 5-4 votes and support from Republican lawmakers. Representative Nancy Barto, who sponsored the bills, claimed that the bills aim to "strike that balance" between arguments on "both sides" and that vaccinations are "not a one size fits all option for every child." The aims of the bills include expanded exemptions for religious reasons as well as axing a requirement that parents or guardians sign a document in order to opt out of vaccinations.
Boner Candidate #3: THIS IS AMERICA AND WE'RE AT A CRACKER BARREL FOR HEAVEN SAKE.
A man verbally assailed a Texas woman for speaking Spanish with her mother at a Cracker Barrel last Friday, video shows. Jasmin Nolan, of El Paso, recorded the interaction with the unidentified man and posted it on her Facebook page. Nolan, who is bilingual, said she and her mother were having a conversation in Spanish when the man told her, "This is America. Speak English." That's when Nolan said she started recording their interaction. "Why can't you speak English?" the man is heard telling her. "Oh I can — I can speak English and Spanish. I'm bilingual and in this country I can speak whatever language I want," Nolan responds, adding that the man is drinking a beer outside.
Download X96's App