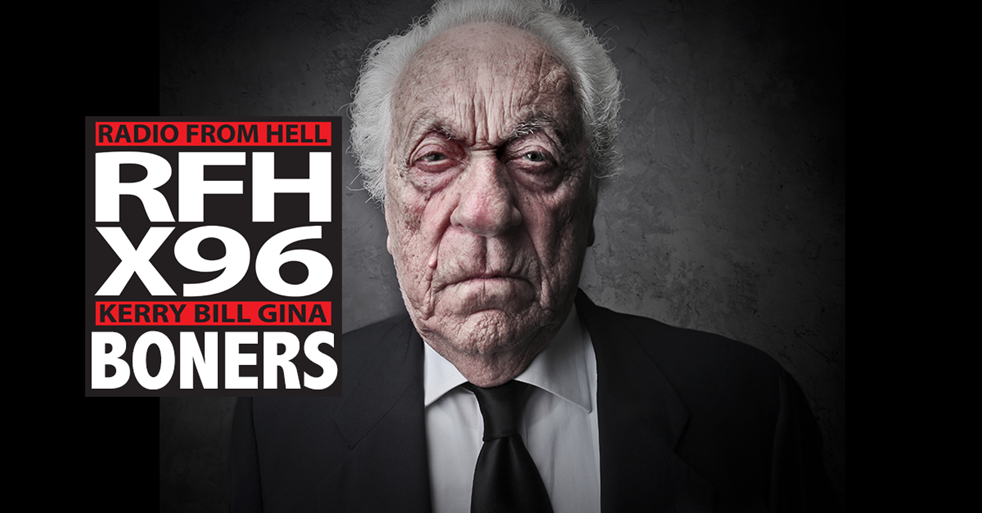 Round One
Boner Candidate #1: LIKE THE PRESIDENT OF THE U.S.,THE PRINCIPAL OF A SCHOOL IS ABOVE THE LAW.
WARREN – City and police union officials are upset after a school resource officer was escorted out of the Jefferson K-8 building Tuesday, shortly after he issued a ticket to the principal for allegedly parking in a handicap area. "The principal was warned several times," said officer Michael Currington, a Warren police union representative. "Resource officer Adam Chinchic was ordered and escorted out of the building by the school's business manager and the head of security  in the same fashion as a criminal." Currington said Chinchic had been a resource officer at the school for two years. Warren City Schools Superintendent Steve Chiaro did not address this issue but released the following statement, "The Warren City School District has worked diligently over the past several years with the City of Warren to create and develop an effective School Resource Officer Program. Our students, families, and staff have received many benefits from this relationship and we look forward to continuing this partnership in the future. It is our belief that an individual event or series of events should never impede what we have accomplished or affect the positive rapport and interactions our students and staff experience with our officers each day. "
Boner Candidate #2: I'M GOING TO KILL YOU WITH KINDNESS AND KINDNESS IS VERY SHARP.
A Milton man is accused of cutting a man with a machete-style knife moments after he was heard threatening to kill someone "with kindness." Bryan Stewart, 30, is accused of using the knife — with the word "kindness" written on it — to cut his neighbor after the neighbor came to the home because he was concerned about occupants in the house. A neighbor told Santa Rosa County Sheriff's Office deputies that he heard yelling and banging at his neighbor's house in the 6400 block of Bruce Lane all day. The victim, another neighbor, said that around midnight he could hear Stewart say to someone in the house that he was going to "kill 'em with kindness," according to the Stewart's arrest report.
Boner Candidate #3: SO, WE REALLY HAVE TO SAY DON'T DRIVE WHILE BLIND-FOLDED?
LAYTON, Utah — Police say a teenager participating in the latest viral challenge is responsible for a crash on Layton Parkway and will face reckless driving charges. Layton Police tweeted two photos of the crash, which they said occurred Monday. No injuries were reported. "Bird Box Challenge while driving… predictable result," the department stated. "This happened on Monday as a result of the driver covering her eyes while driving on Layton Parkway." Police said they didn't learn about the story behind Monday's crash until Friday. The "Bird Box Challenge" takes its name from a recent Netflix movie in which the characters must remain blindfolded. Lt. Travis Lyman, Layton Police, said the 17-year-old girl driving the pickup truck was with a 16-year-old boy when she decided to attempt the "Bird Box Challenge" and used a beanie as an impromptu blindfold.
Round Two
Boner Candidate # 1: INSTEAD OF GOING GAY, WHY DON'T YOU GO AWAY?
Controversial internet celebrity Logan Paul is once again under fire after he said one of his New Year's resolutions is to "go gay" for a month. The 23-year-old made the dubious claim earlier this week on his "Impaulsive" podcast, after he and co-host Mike Majlak explained they are vegan and sober for the month of January. Paul then declared they would attempt "male-only March" and "go gay for just one month." "And then swing … go back," Majlak added. Paul later said his comment was a "poor choice of words" and invited someone from GLAAD to appear on his podcast
Boner Candidate #2: IF YOU WANT TO GET HOME YOU'LL SIT ON THE FLOOR
A family were forced to sit on the floor of an airplane during their flight home from Menorca after being told that their allocated seats did not exist.  Paula Taylor, 44, her husband Ian, 55, and their daughter Brooke, 10, from Alcester, Warwickshire, arrived early at Mahon airport in June last year for their flight with TUI airlines. They were given the seat numbers 41 D, E and F, but when they boarded the plane they could not find their seats and cabin crew instead offered them flip-up 'jump' seats tucked into the crew station. They were later forced to the floor because flight attendants needed access to food and duty free items. "We made sure we were three hours early at the airport to check in early just to make sure we got seats together," Mrs Taylor explained to BBC One's Rip-Off Britain: Holidays. Yet, on the plane, they could not locate the seats stated on their boarding passes. "We all just looked at each other as if to say 'where's our seats gone?' There are no seats where our seats should be," Mrs Taylor said.  Members of the cabin crew proposed that ten-year-old Brooke could take the last spare seat on the flight, and Paula and her husband Ian could sit in two spare flip-up chairs meant for the crew.  However, after the plane had taken off, the couple were told that they had to vacate their seats as the attendants needed access to the food and duty free items, which were stored behind them.
Boner Candidate #3: I'LL BET IT WAS A FINE WINE TOO.
A woman has been banned from Walmart after authorities say she rode around in an electric cart while drinking wine from an unorthodox container. The Wichita Falls Times Record News reported that it happened outside a Walmart in Wichita Falls, Texas on Friday morning. Police were called to the store where a witness said the woman had been riding an electric cart used by people whom need mobility assistance, around the parking lot for hours. She was also allegedly drinking wine from a Pringles chips can, FOX40's sister station, WGHP reports.
Police found her at a nearby restaurant and told her she was banned from that Walmart location.
Download X96's App