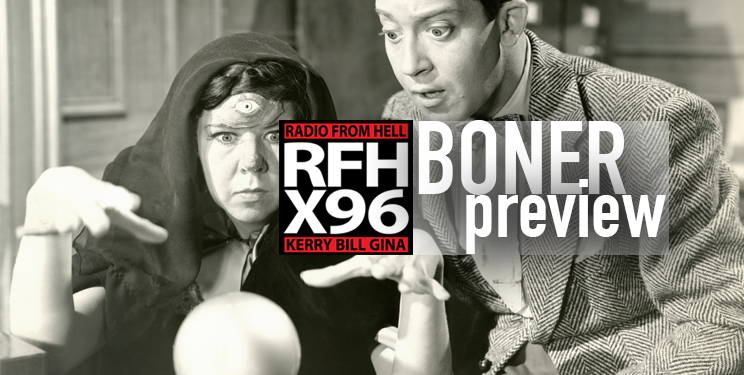 Boner Candidate #1: WE UNDERSTAND THE SENTIMENT, BUT PERHAPS YOU'VE GONE A BIT TOO FAR
Like so many Americans, Florida photographer Emily Robinson was outraged at the leaked 2005 tape of Donald Trump bragging to then Access Hollywood host Billy Bush about grabbing women "by the p–sy."
Boner Candidate #2: MEN BRAG, DON'T THEY MISTER SNERDLY.
Rush Limbaugh fired back at Michelle Obama on Thursday, saying the first lady has no room to talk when it comes to criticizing Donald Trump for using locker room language. And he excused crude remarks the Republican nominee made about women in a 2005 recording that even Trump isn't defending, arguing that the comments didn't amount to boasting about sexual assault.
Boner Candidate #3: I LEFT HER WITH A BLANKET. WHAT'S THE BIG DEAL?
A man left his 5-year-old daughter outside a Weber County technical college overnight, police say. A security officer at Ogden-Weber Applied Technology College, 200 N. Washington Blvd., found the girl Thursday morning, said Ogden police Lt. Jake Sube. After reviewing surveillance footage, police determined that the man had left the girl with a blanket and no shoes Wednesday evening, though it's not clear why.
Boner Candidate #4: HERE ARE THE TRUMP SUPPORTERS
On Thursday, former major league pitcher Curt Schilling announced to his 165,000 Twitter followers that he was planning on joining Fox Business for some political conversation at 2:00 p.m. ET. Less than an hour later, Schilling tweeted this: What in the hell could have possibly happened in the intervening 45 minutes to warrant such a follow-up? Thanks for asking! The answer is, the fervent right-winger went off the rails while talking to Fox Business' Trish Regan about Republican presidential nominee Donald Trump's so-called "locker room talk."
Boner Candidate #5: WHEN HE'S FINISHED, ARREST HIM.
A Ryanair customer has been fined £2,700 for pulling down his pants and crapping on the tarmac after getting off a plane. The man, aged 68, was said to be a state of 'mild agitation' when he shocked more than 50 other passengers by defecating where he stood, The al fresco toilet break happened between the runway and the terminal building at Brindisi Airport in Italy, after the plane took off in Manchester.
Boner Candidate #6: PEOPLE ARE SUCH HALLOWEEN PARTY POOPERS
Halloween is not as straightforward as it used to be for children and their parents. Gone are the days when you can throw on a bedsheet and pretend to be a ghost, or wear a cape and pop in fangs to ensure your vampire outfit's on point. Today's fancy dress costumes are realistic ensembles – and most parents reckon they are too scary or simply inappropriate for young kids.
Download X96's App