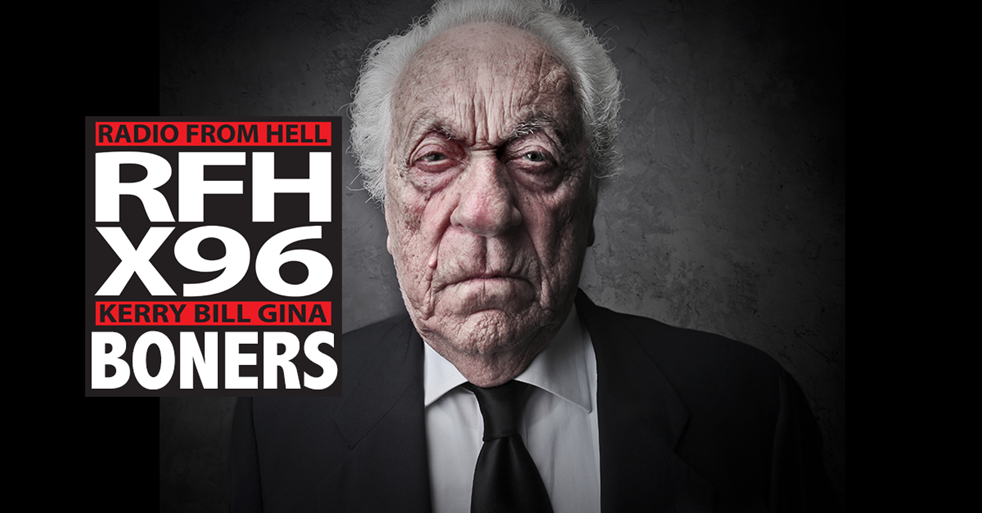 Round One
Boner Candidate #1: IT WAS A FUN FRIDAY NIGHT THING TO DO.
Three men are in custody after a woman was hurt by a boobytrap on a multi-use path across I-205 near SE Division around 11 p.m. Friday night. Portland police said she was headed north on the I-205 multi-use path when she ran into material that was strung across it. "I knew this could happen, I have been told about it, other cyclists have warned me so I knew immediately what was happening," Carlene Ostedgeard told KOIN 6 News.  Knowing about the potential of this kind of trap, Ostedgeard had a plan. She put her head down and let her helmet break the rope. She managed to stay on her bike.
Boner Candidate #2: SHE DID IT BECAUSE SHE IS FULL OF SPITE.
An Australian woman accused of contaminating strawberries with needles allegedly did so out of spite. Australian police arrested My Ut Trinh, 50, a supervisor at a strawberry farm in Caboolture, Queensland, on Sunday. She appeared before Brisbane Magistrates Court on Monday and was charged with seven counts of contamination of goods. Trinh could face a maximum of 10 years behind bars, if found guilty. Magistrate Christine Roy told the court that Trinh was "motivated by some spite or revenge," the Australian Broadcasting Corp. reported. "She has embarked on a course over several months of putting a metal object into fruit," Roy said. Although Trinh will remain in custody until her next hearing on Nov. 22, the police investigation into the incident is far from over.
Boner Candidate #3: WHY SO SENSITIVE ABOUT PUBLIC HANGINGS?
A Mississippi senator was caught on video brashly joking that she'd be a rapt spectator at a public hanging — prompting her opponent in a runoff election, who is black, to blast the comment as "reprehensible." "If he invited me to a public hanging, I'd be on the front row," Republican Sen. Cindy Hyde-Smith can be seen saying in a clip that was posted Sunday on Twitter by journalist and blogger Lamar White, Jr. The line drew cheers from a group of supporters at the Nov. 2 event hosted by a cattle rancher in Tupelo, Miss. The full context around the statement isn't clear but she faced swift backlash. "Hyde-Smith's decision to joke about "hanging," when the history of African-Americans is marred by countless incidents of this barbarous act, is sick," said NAACP President Derrick Johnson in a statement Sunday. "Any politician seeking to serve as a national voice of the people of Mississippi should know better."
Round Two
Boner Candidate #1: THE HATEFUL WIG PULLER.
Surveillance images provided by Los Angeles Police allegedly show the hate crime suspect wanted in connection with random attacks on Orthodox Jewish women in North Hollywood. (LAPD) A contemptible creep is wanted in Los Angeles for randomly targeting Orthodox Jewish women and pulling their wigs off in public. LAPD released a photo of the hate crime suspect Wednesday, showing the unidentified white man wearing bright yellow sunglasses in the style of Ray-Ban Wayfarers, a black baseball cap and shorts. He's estimated to be between 25 and 30 years old. The man targeted his first known victim during the Yom Kippur holiday on Sept. 19, following the 80-year-old woman as she walked along Bellaire Avenue from Burbank Boulevard in North Hollywood, police said.
Boner Candidate #2: I NEEDED TO TEACH HER A LESSON ABOUT HOW TO TREAT PEOPLE
A Provo woman who claimed she wanted to teach another woman a lesson about being nice to others faces criminal charges for allegedly trying to "melt" the woman's property. Jodie Ann Smith, 59, was charged Thursday in 4th District Court with arson, a second-degree felony. Smith was at the Traveler's Inn motel, 70 E. 300 South, on Sunday when she got into a fight with another woman staying in the room with her, according to charging documents. "Jodie stated that she tried to help the female by giving her some property, but the female began to take advantage of Jodie's generosity. Jodie stated that she caught the female going through her property and knew that the female stole her DVD player and additional property. Jodie stated this made her very upset," according to a police affidavit.
Boner Candidate #3: SHE KEPT HOUNDING ME TO BUY THEM, WHAT ELSE COULD I DO?
A Canadian man has to repay his ex-fiancee for the cost of engagement rings he bought using her credit card. Corinne Mckay took Mike Mclaughlin to court to get back the C$3,490 ($2,640; £2,032) he spent on the jewellery. The pair from the province of British Columbia broke up a few months after their engagement. The tribunal that heard the case also dismissed a counterclaim by Mr Mclaughlin arguing Ms Mckay had kept some of his belongings after the split. The case was heard by British Columbia's Civil Resolution Tribunal, which resolves small claims disputes.
Download X96's App